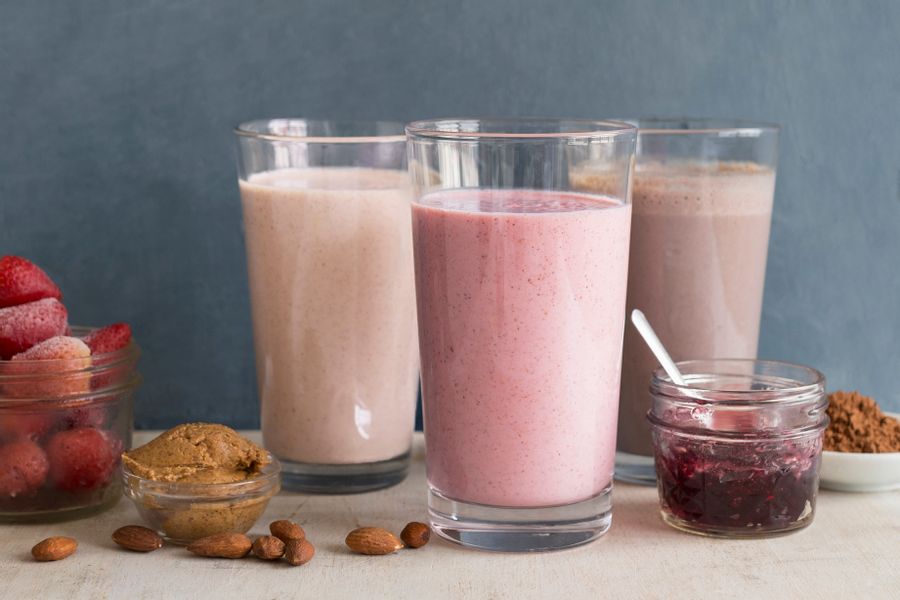 Shake Up your Post-Workout Recovery with our High-Protein Drinks
A good workout puts a lot of stress on your muscles, causing the fibers to break and tear. That's a good thing, because when muscles heal they grow bigger and stronger. Protein can help repair the damage done to muscles during a workout, but more important than the amount of protein is the timing. Exercise doesn't affect the amount of protein you need, only the time when it will be of the greatest benefit. You want to get your protein boost within two hours of your workout. Remember that your stores of energy are also depleted. The carbohydrates in these shakes deliver equally important fuel for your day, as well.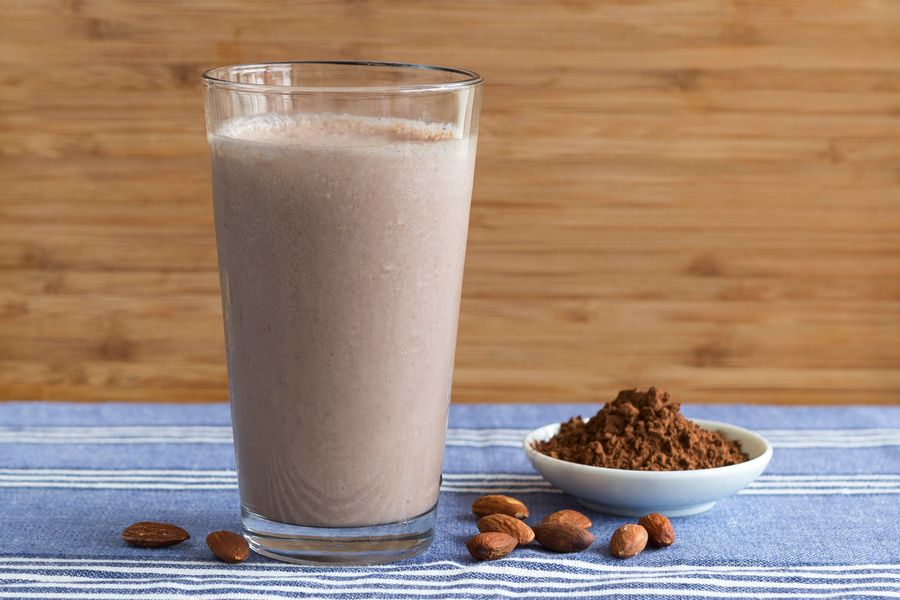 Mexican Chocolate Protein Shakes
Ingredients
1 cup soy milk
1½ tablespoons pure maple syrup
¼ pound silken tofu
¼ cup roasted almonds
2 tablespoons cocoa powder
½ teaspoon ground cinnamon
1 Blend the shakes
In a blender, combine the soy milk, maple syrup, tofu, almonds, cocoa powder, cinnamon, and 1 cup ice. Lightly season with salt, if desired. Blend until smooth.
2 Serve
Pour the shakes into 2 glasses and serve.
Makes 2 shakes
Total time range: 5 to 10 minutes
Calories: 260, Protein: 13g, Total Fat: 13g, Monounsaturated Fat: 7g, Polyunsaturated Fat: 4.5g, Saturated Fat: 1.5g, Cholesterol: 0mg, Carbohydrates: 26g, Fiber: 4g, Added Sugar (maple syrup): 9g, Sodium: 85mg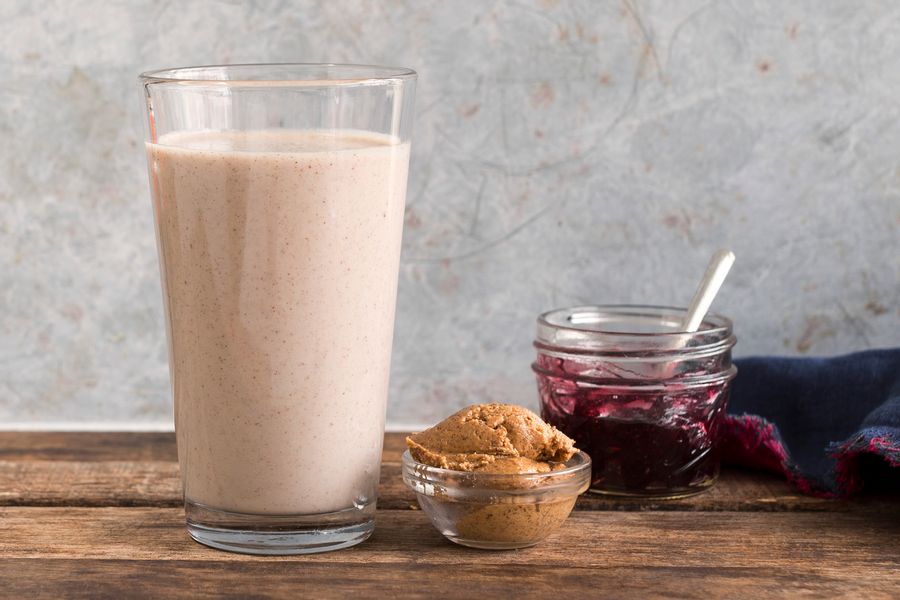 Almond Butter and Jelly Protein Shakes—Get the Recipe!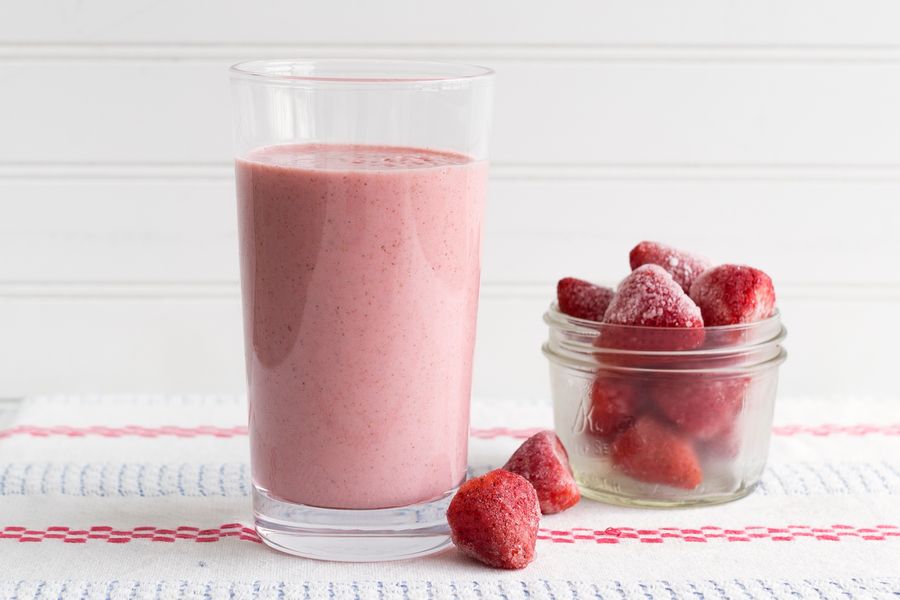 Strawberries and Cream Protein Shakes—Get the Recipe!