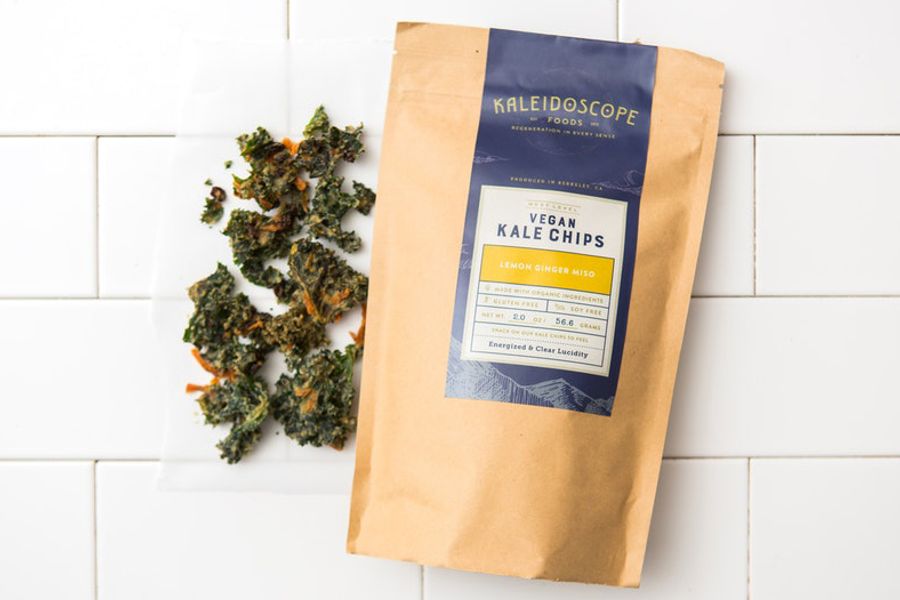 Kaleidoscope Foods
Lemon ginger miso vegan kale chips
Vegan, Gluten-Free
Dynamic notes of lemon and ginger meet warming miso for a delicious kale chip that's been gently dried to perfection. Great enjoyed with salads, in sandwiches, or solo.
About Kaleidoscope Foods:
Bone broth and kale chips may sound like a short list of overhyped food trends. But in the hands of Kaleidoscope Foods, they merge into one must-try treat. At the Oakland HQ of the snack company, locally sourced organic kale gets flavored with organic bone broth and then dehydrated into crisp gluten-free organic chips. And just like that, two foodie hits join up to become the BFF you didn't know you needed.