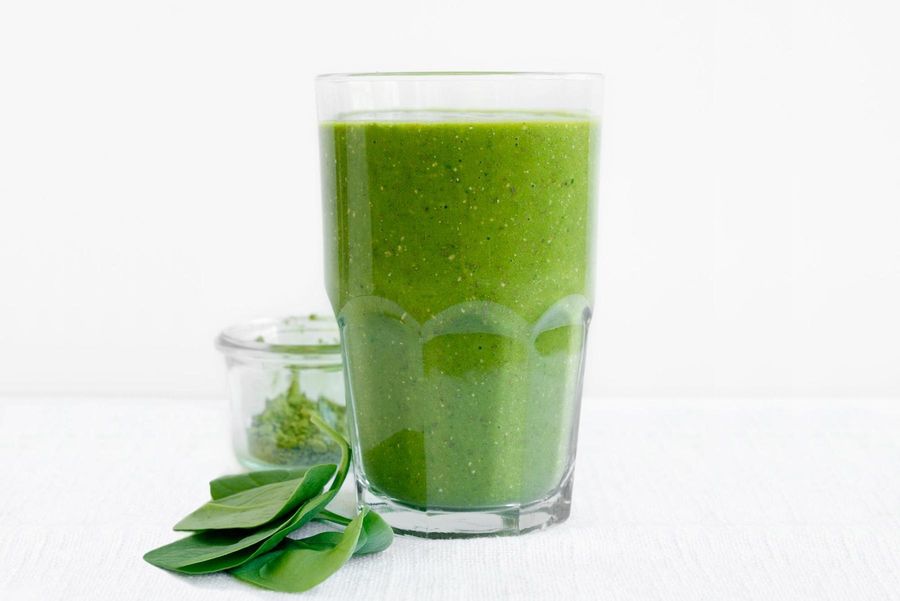 Paleo, Gluten-Free, Vegetarian, Dairy-Free, Soy-Free
2 Servings, 240 Calories/Serving
5 Minutes
Heralded as an energy booster, calorie burner, and deluxe detoxer, finely milled green matcha tea also delivers a mega-dose of antioxidants. Clearly, this smoothie makes great start to the day.
Ingredients
½ ounce fresh ginger
2 cups frozen mango pieces
2 teaspoons matcha
1 ounce baby spinach
1 cup coconut milk
1 tablespoon black chia seeds
1 tablespoon maple syrup
Nutrition per serving
Instructions
1
Make the smoothie
Peel and coarsely chop the ginger.
In a blender, combine the ginger, mango, matcha, spinach, coconut milk, chia seeds, maple syrup with 1 cup crushed ice. Season lightly with salt, if desired. Blend until smooth.
2
Serve
Pour into glasses and serve.
---
Calories: 240, Protein: 3g, Fiber: 5g, Total Fat: 11g, Monounsaturated Fat: 0.5g, Polyunsaturated Fat: 1.5g, Saturated Fat: 8g, Cholesterol: 0mg, Sodium: 60mg, Carbohydrates: 35g, Added Sugar: 6g.