Behind the Casserole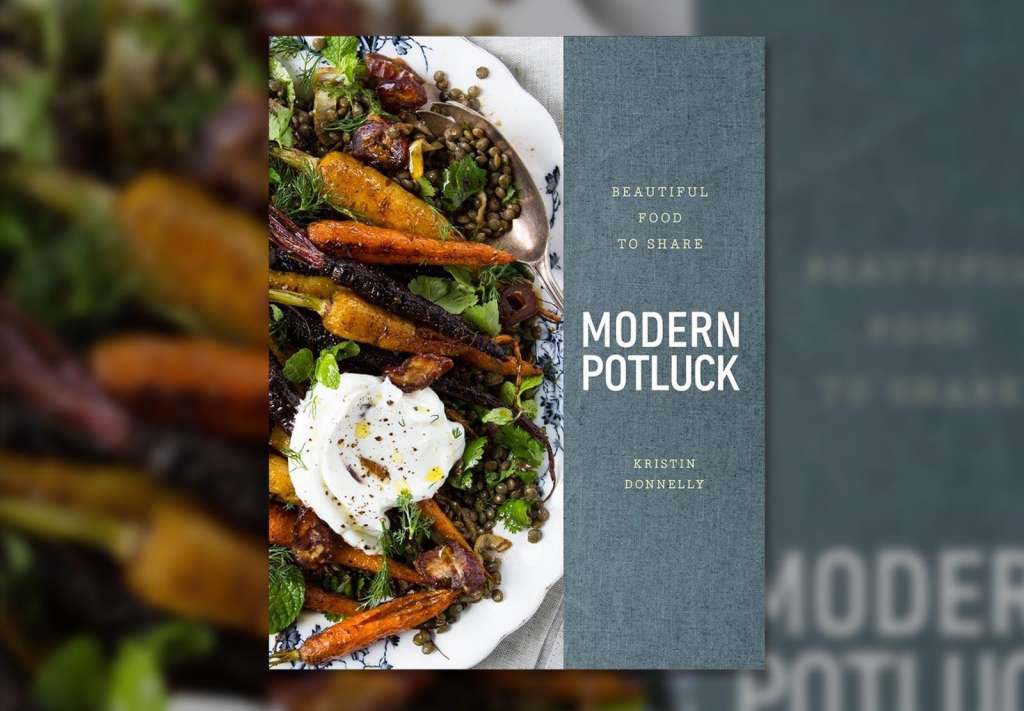 It's potluck season, and we need party-friendly recipes more than ever. Happily, there's a book for that. Food writer Kristen Donnelly's Modern Potluck is filled with simple-to-make recipes that are ideal for taking to a holiday party. In Donnelly's own words, the recipes are "crowd pleasing with just a hint of edge." 
Sun Basket's Emily Thelin sat down with Donnelly to learn what makes a dish potluck-worthy. 
What is it about potlucks that inspired you to write a book?
Potlucks are as popular as ever, but as a genre of food, it needed an update. Not only because it's gotten more complicated to feed people, whether they follow a vegan or gluten-free diet or something else, but also because we have much more access to good ingredients—to farmer's market vegetables and international foods—than ever. People want to eat more vegetables and lighter, brighter flavors.
What's the anatomy of the ideal potluck-friendly dish? What are some basic rules to follow?
It needs to be easy to transport.

It can be served at room temperature.

It's crowd-pleasing. Unless your friends are super-adventurous, a potluck is not the time  to show off your favorite tripe recipe.
How do you handle dietary restrictions when organizing a potluck?
Sometimes I'll have potlucks where more than half my guests are vegetarians, in which case I'll often keep the whole meal meat-free, since a lot of my omnivore friends are happy to eat that way. If there's a really serious allergy, like nuts or shellfish, I like to make everyone aware of that as well; if people are bringing their preschool-aged kids, that's always a risk.
What about picky eaters, do you cater to things like "I don't like mushrooms" or "no spicy foods"?
If I drew a venn diagram of what my friends eat, I would be down to black beans as the only dinner option. The beauty of the potluck is that the truly picky can bring something they know they'll eat.
You've now had almost a year of promoting the book; any surprises you've learned about our national potluck culture?
I hadn't realized how important potlucks are to groups who either need support or feel marginalized or underserved. There are a lot of vegan potlucks, but then there are also potlucks for addicts in recovery, and as the election drew nearer, more political gatherings, and a lot of potlucks for peace. I knew potlucks brought people together, but I didn't know just how useful they are as a tool for community organizing. That's what inspired me to start Potluck Nation. In the coming year, I'll be traveling throughout the U.S. hosting and attending community potlucks, sharing recipes and points of view. To join me, sign up here.
What are some of your favorite 'updated' classic potluck recipes?
I have a recipe for potato chip-crusted magic bars, I make those a lot. They don't fall under the "eat healthier" category, but they're updated in that they're sweet and salty.
Any favorite dishes from childhood potlucks that you still make?
I have a weakness for any cheesy potato dish with a crisp topping, whether it's corn flakes or onions or whatever.
Any tools, tips, or tricks that make attending a potluck easier?
Have to-go containers on hand, so that you can bag leftovers to keep for yourself, but also to give to other people, and allow guests to take home clean dishes. Pyrex casserole dishes and mixing bowls with lids are a really smart idea. They make it really simple to carry food to parties.