Building a Greener Future
Boxes, freezer packs, insulation…they're not exactly as loveable as the food they protect. But using these materials to deliver your meals (fresh, cold, and safe-to-eat) saves the earth big time. A University of Michigan study shows that shopping at grocery stores generates 33% more greenhouse gases than meal kit delivery—with packaging and delivery included.
When you get your meals delivered:
Less food goes bad in your fridge because ingredients come perfectly portioned.
Less food gets tossed than at grocery stores because you order in advance.
Less driving happens because delivery routes only go to your house instead of you driving to the store and back.
All this means far less greenhouse gases emitted. Read on for more on how to recycle, reuse, and compost our current delivery materials. We will always search for new packaging solutions to further reduce our carbon footprint.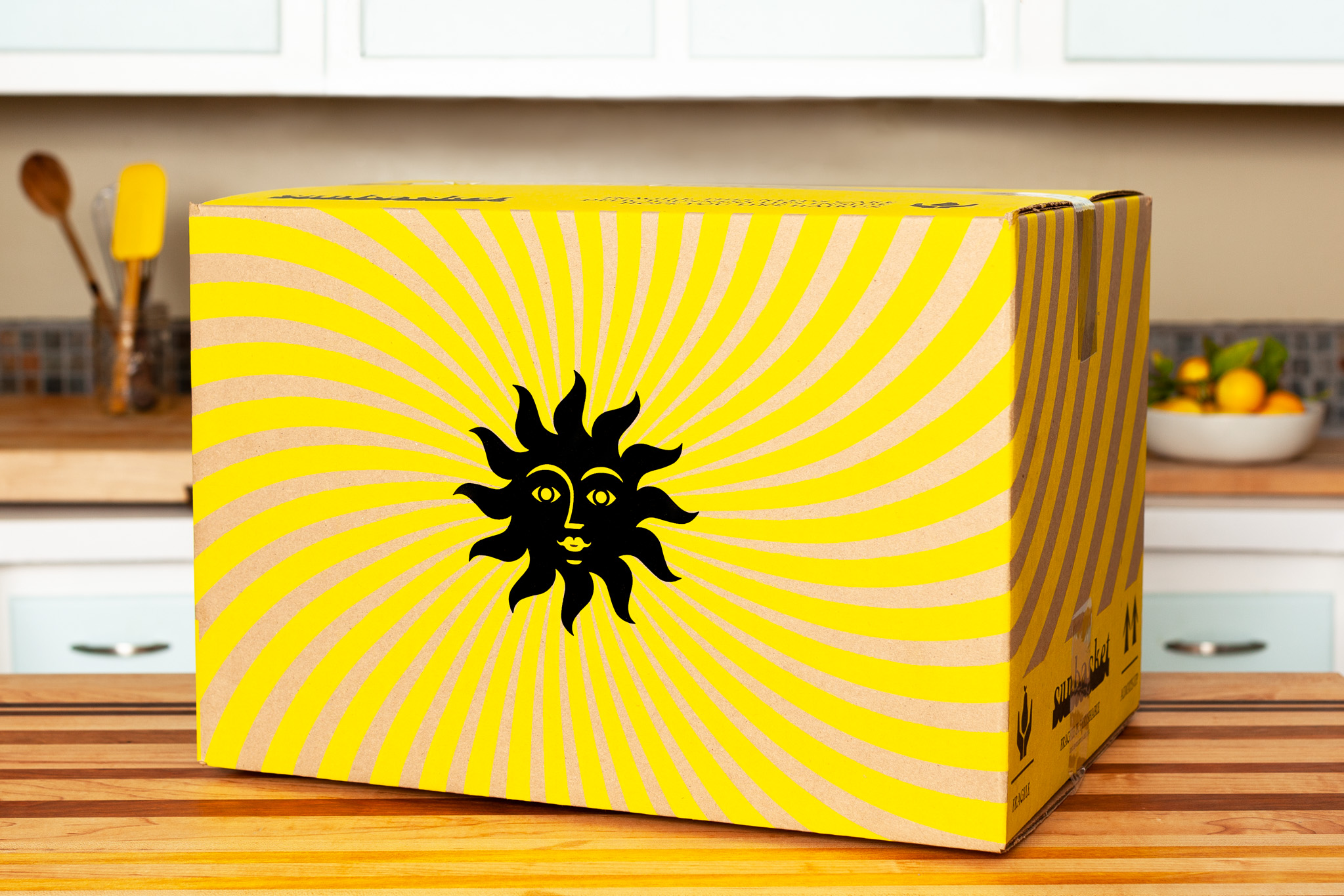 Boxes
Reuse:
Use for everything from compost bedding to a cozy hangout for your pet (line with denim insulation!) Also great for art or construction projects.
Recycle:
Made from recycled and virgin craft paper, these go in your curbside recycling bin.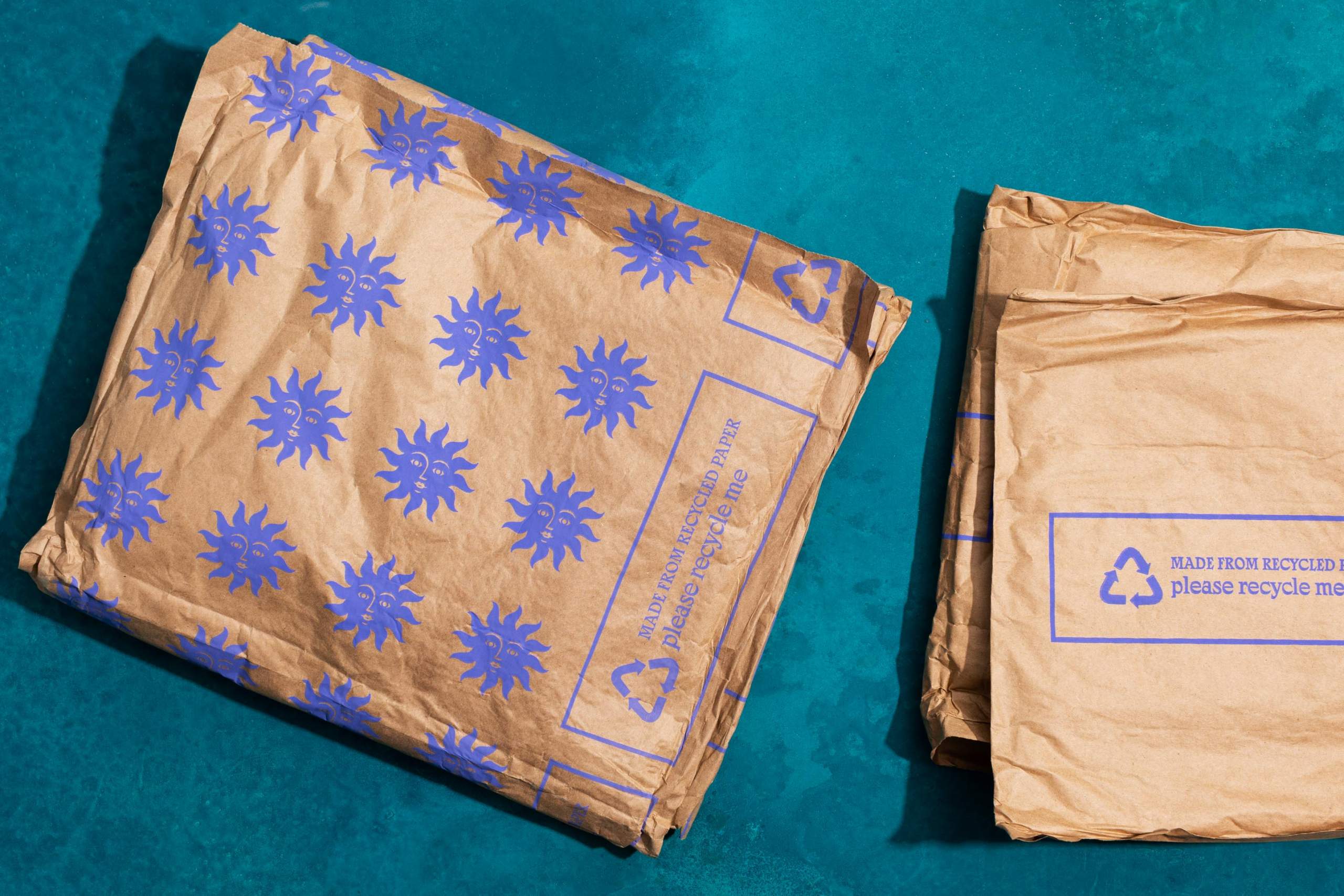 Paper Insulation
Reuse:
Create a bed for small animals or birds. Use the paper as compost bedding or pack valuables in it instead of peanuts or bubble wrap.
Recycle:
It's made from 100% shredded recycled paper filling between two sheets of recyclable kraft paper. Place in your curbside recycling bin.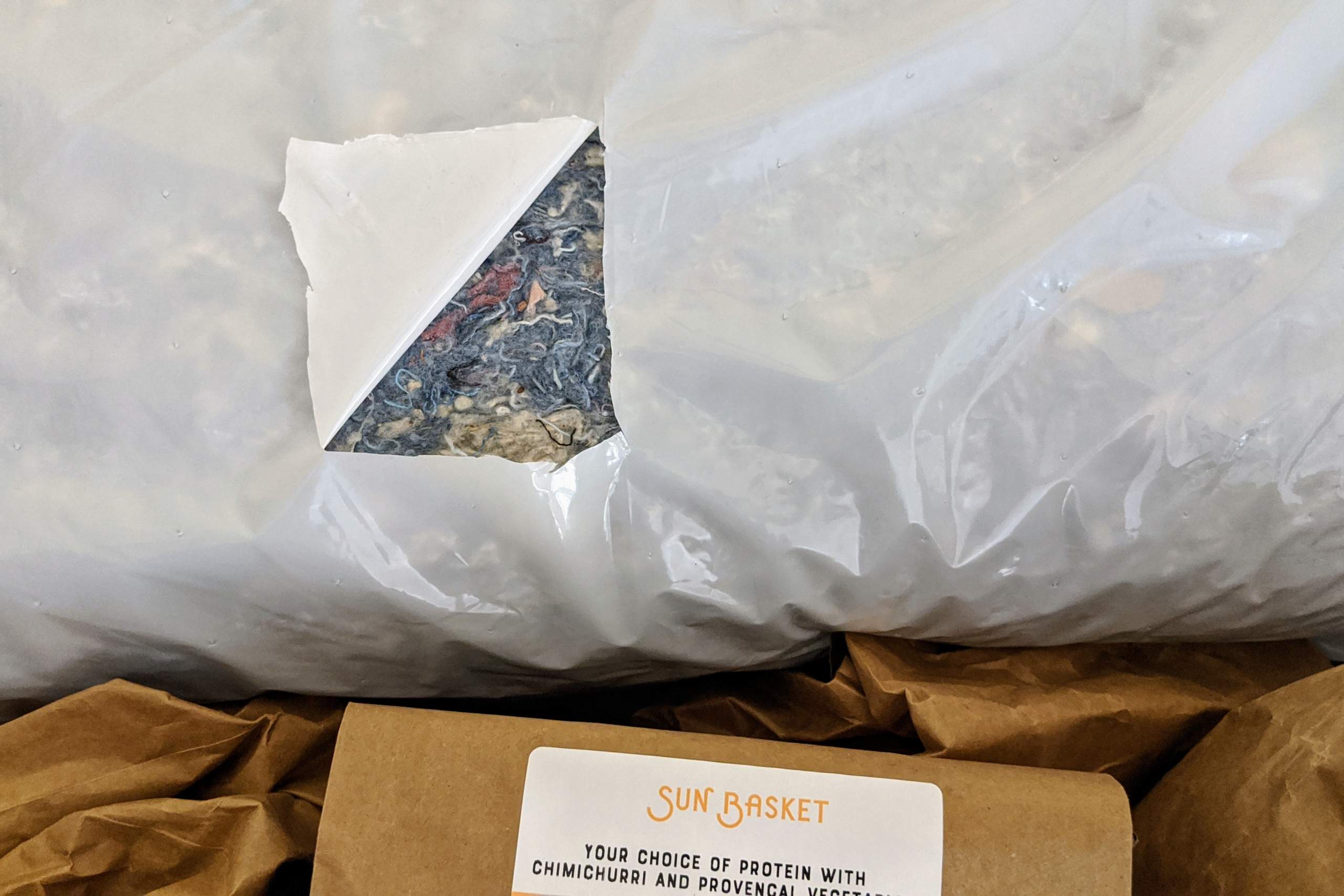 Denim Insulation
When the weather's warm, we use extra thick insulation made of 100% reclaimed denim to keep your food safe, cool, and fresh.
Reuse:
As a yoga bolster, dog bed, pet house insulation, cushioning for fragile items in shipping or moving boxes, or sound absorbing acoustic panels.
Recycle:
Separate the denim (#60 cotton) and the liner (#4 low density polyethylene) and recycle both through your recycling program. If it's not accepted, find a nearby drop-off location here.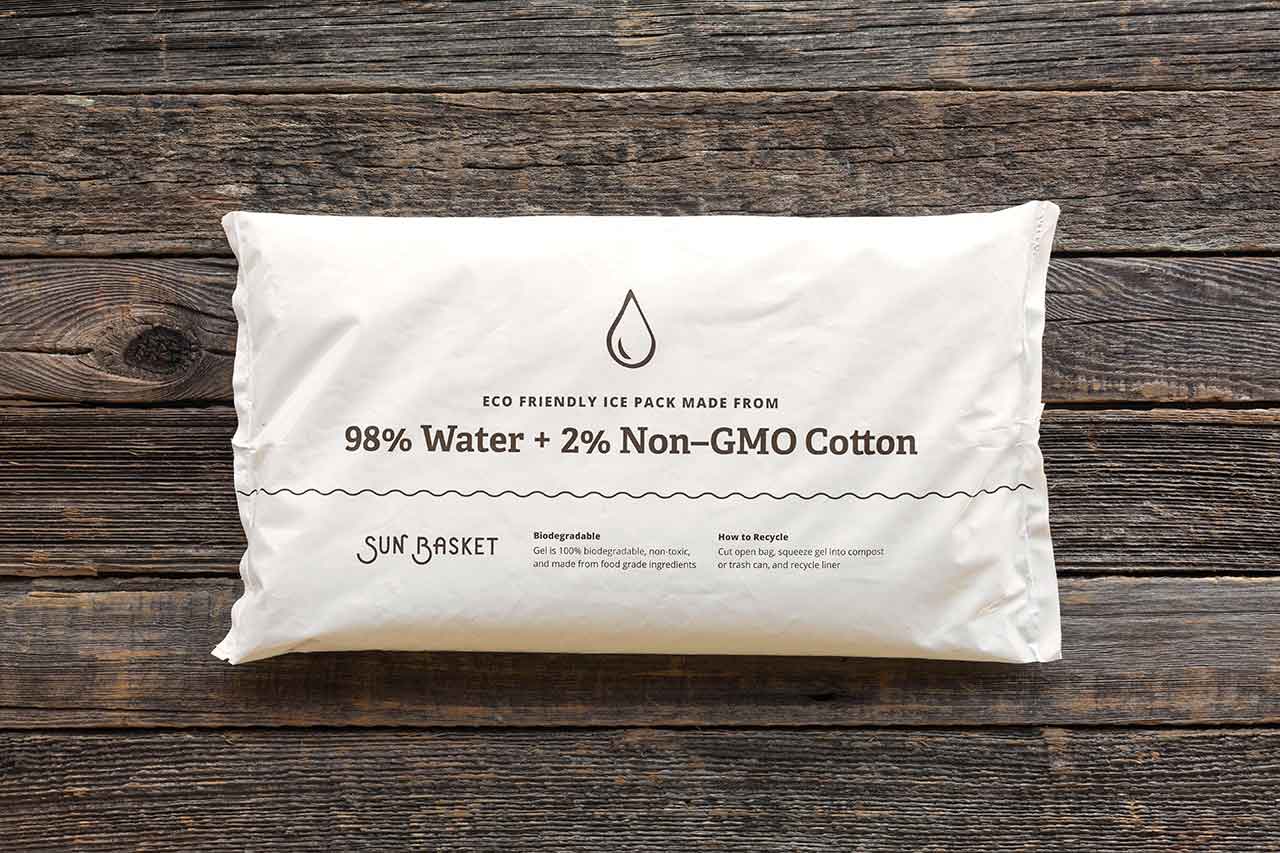 Ice Packs
Reuse:
Refreeze these and use them again as ice packs. Or thaw and use the gel inside to mulch and water the garden.
Recycle and Compost:
Crafted from a gel that's 98% water and 2% non-GMO cotton, and a liner that's low density polyethylene. Drain the gel into your trash or compost bin, and drop liner at a retailer that accepts drop-off bags, wraps and film.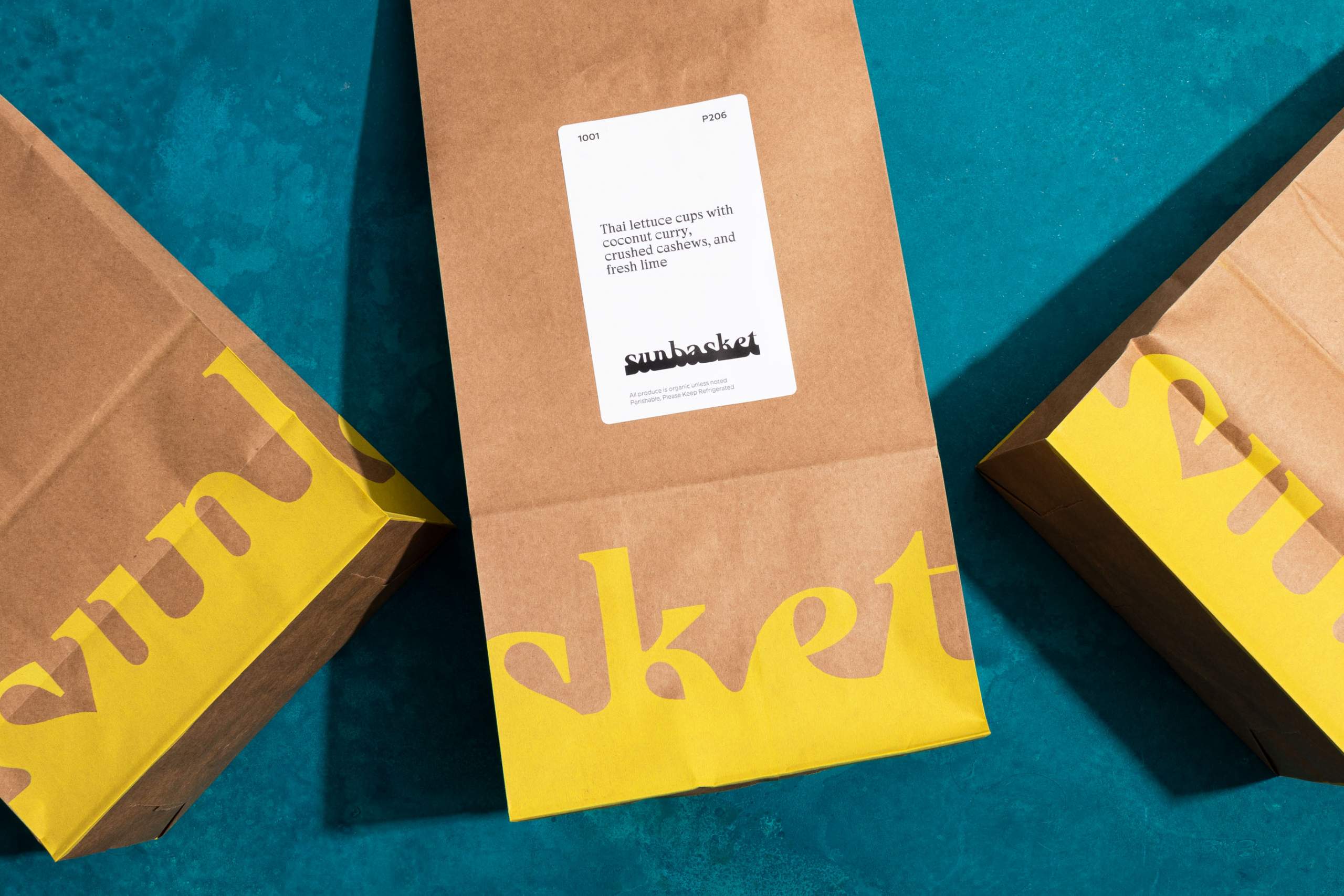 Meal Bags
Reuse:
Use as a vessel to hold your recyclables. Wrap around a textbook and decorate it. Shred for kindling or place beneath mulch as a weed blocker.
Recycle or compost:
Made from paper, these can be recycled or composted. Remove and discard the sticker before composting.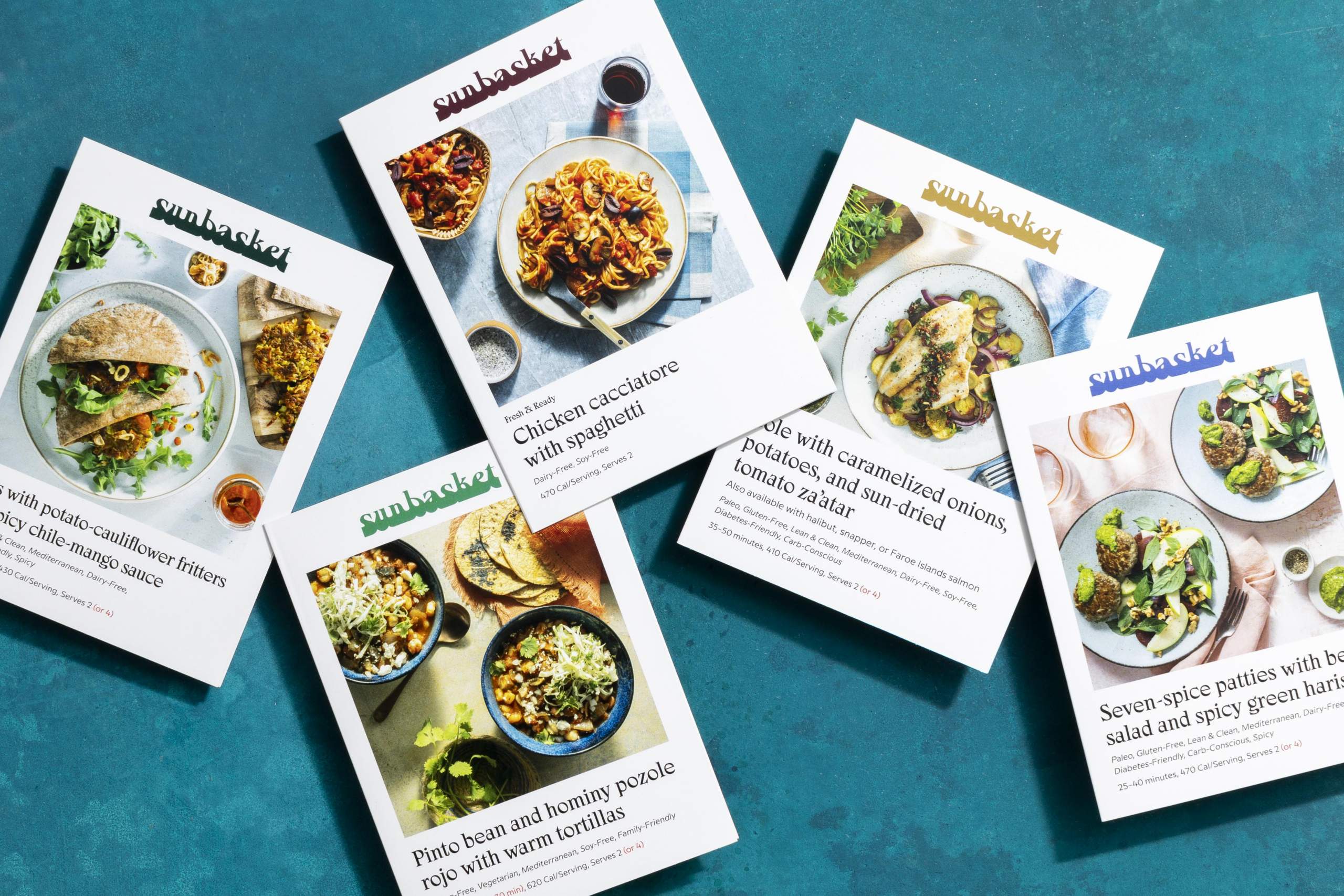 Recipe Cards
Reuse:
Save for recipe inspiration, cut up for collages, or turn into a house of cards!
Recycle:
Made from gloss-covered paper stock, these should be placed in the regular paper recycling bin.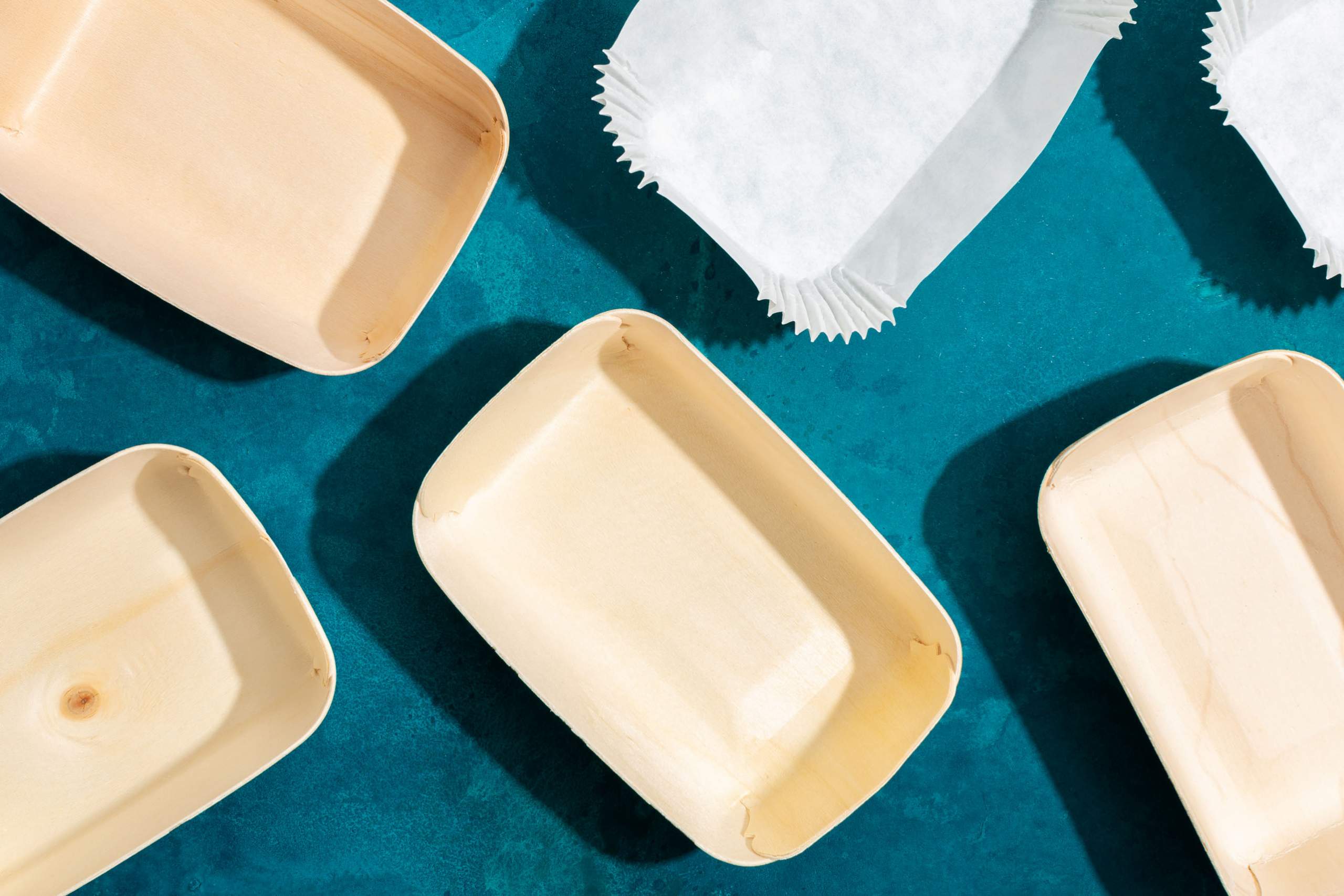 Wooden Trays & Liners
Reuse:
Shred to use as kindling for the BBQ or as mulch or aeration filler in your garden.
Compost or Landfill:
The poplar trays and coated paper liners can both be placed in either commercial compost or landfill to biodegrade.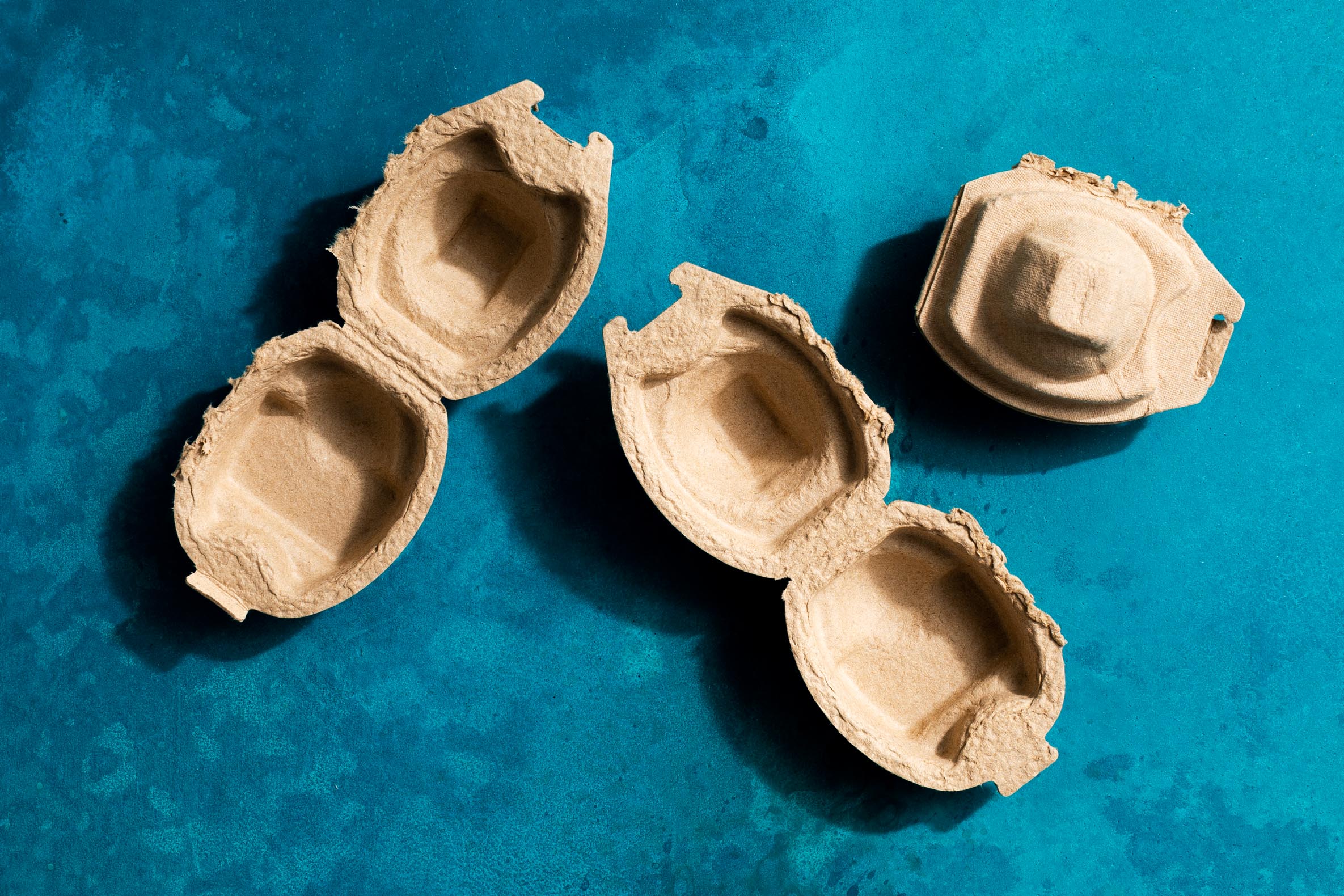 Egg Containers
Reuse:
Grow seedlings in them, which you can plant straight in the garden. Also great for storing craft supplies or making art projects.
Compost:
Made from molded fiber with a recycled paper base, these are perfect for composting.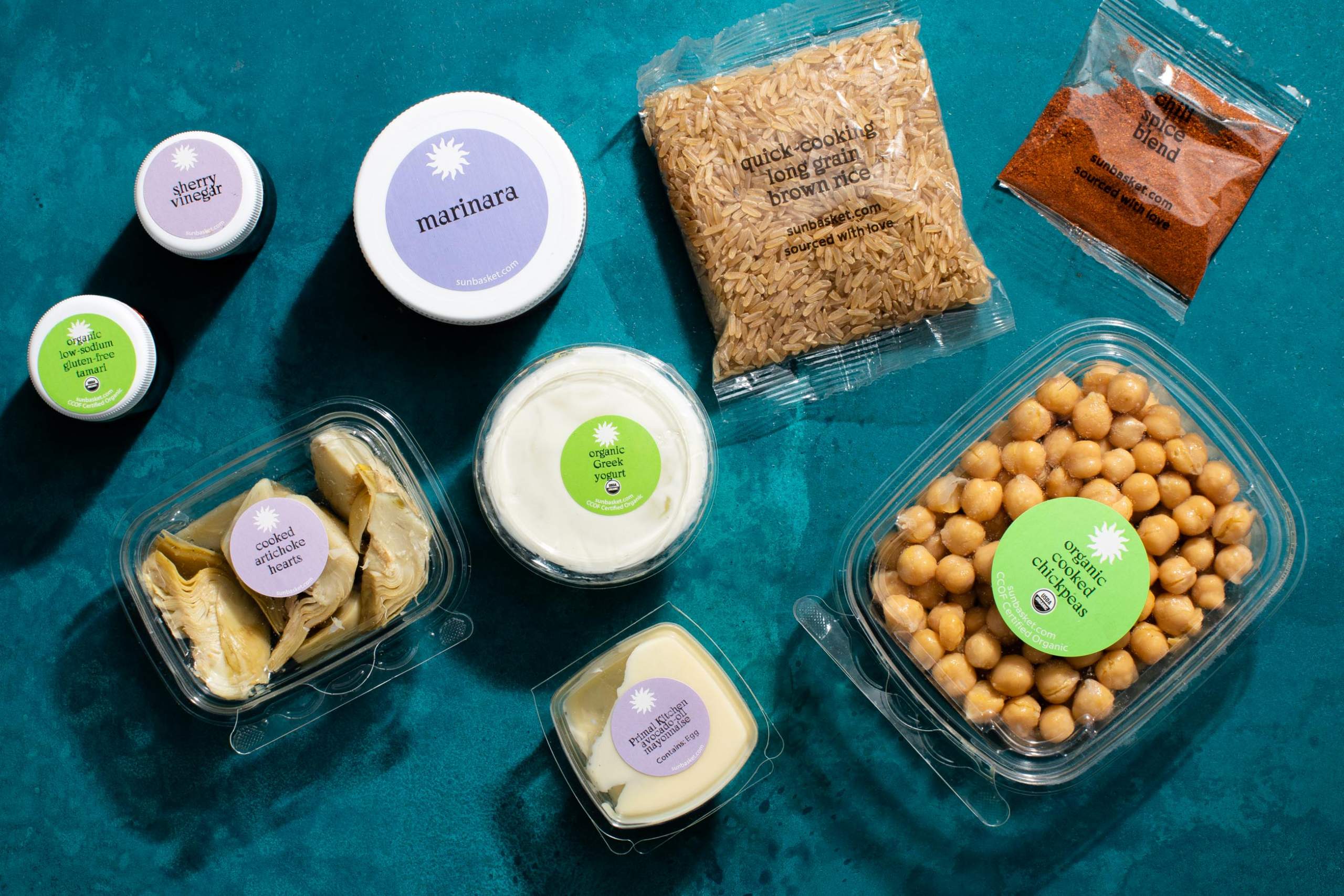 Jars and Containers
Reuse:
These are great for storing everything from beads and buttons to screws and coins around the house. Also great for packing lunch items. Use as planters to start a windowsill garden.
Recycle:
These #1 PET containers and jar bases, and #5 polypropylene jar lids are typically recyclable in curbside pickup programs.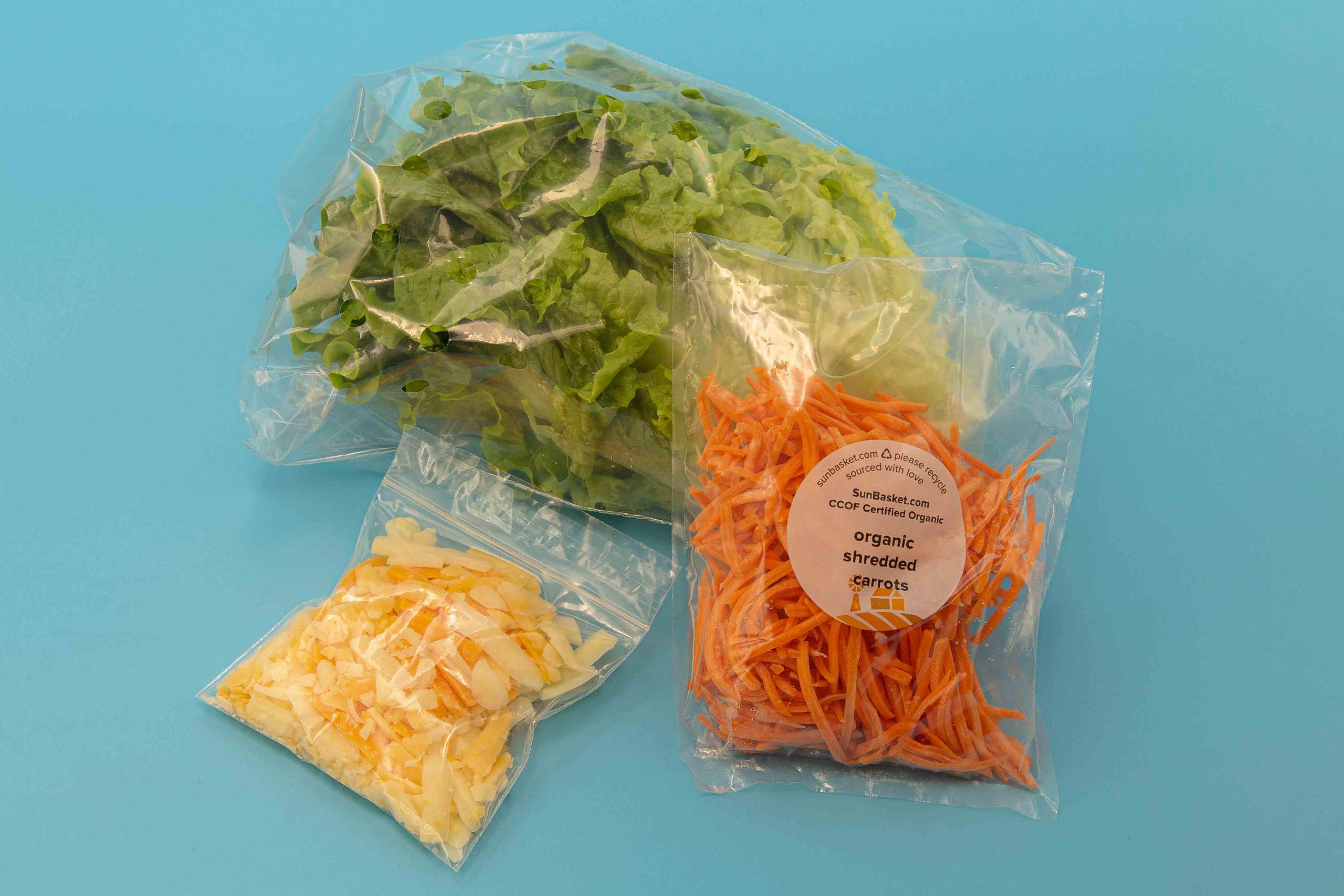 Plastic Bags and Films
Reuse:
These small bags are great for packing snacks and lunches, storing small parts around the house, or picking up and discarding pet waste.
Recycle:
If your recycling program does not accept #4 recyclable low density polyethylene (LDPE), find a nearby drop-off location here.
It's obvious that Sunbasket has taken great care to ship their kits in environmentally friendly packaging…I love the crates for the eggs; I can use them to grow plant-starts, and when they are ready, I can plant them directly into the ground. I also love that the padding, cooling container and the box itself are all made of recyclable materials. It eases my mind to know that I am not adding to a landfill.

Jamie M., WA
I appreciate the effort put into the Eco packaging, and these appear to be the best options available.

Sam P., PA
My husband and I are big on recycling, upcycling and all things green, a reason we chose Sunbasket meal kits almost three years ago and continue to choose every week. We use almost every part of the Sunbasket box in our garden, from the cotton gel ice packs to all the veggie scraps that go into the garden as a result of cooking Sunbasket meals.

Patricia O., CA