MEET THE PEOPLE
Behind the Ingredients
Learn more about the farmers, ranchers, fishermen, and producers who work hard to make sure that your dinner is delicious.
Hodo Soy Tofu
OAKLAND, CA
"I thought I knew tofu until I tried Hodo Soy," says Sunbasket's executive chef, Justine Kelly. "This tofu has true texture and a real depth of flavor." Founded by Minh Tsai, Hodo Soy's tofu starts with the best quality non–GMO soybeans and never includes additives, stabilizers or preservatives.
Capay Organic
Capay, CA
Founded in 1976, the Capay Family Farm organically grows almost 60 types of fruits and vegetables, making efficient use of local water sources and their Northern California microclimate and healthy soil.
Lakeside Organic Gardens
Pajaro Valley, Imperial Valley, CA
Farmers since the late 1800s, the Peixoto family is committed to promoting biodiversity, protecting wildlife, and conserving water. Rather than grow a single crop on hundreds of acres they produce dozens of varieties of organic vegetables on more than 50 small farms and ranches spread throughout California's Central Coast and in the Imperial Valley.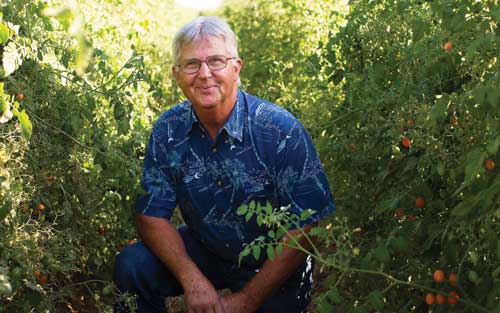 Durst Organic Growers
Esparto, CA
Durst Organic Growers are now in their 4th generation family of farmers. Their crops include alfalfa, asparagus, cantaloupe, peppers, squash, and tomatoes. They're especially known for their watermelons, including heirloom varieties such as Charentais and Piel de Sapo.