Our March Madness Survival Playbook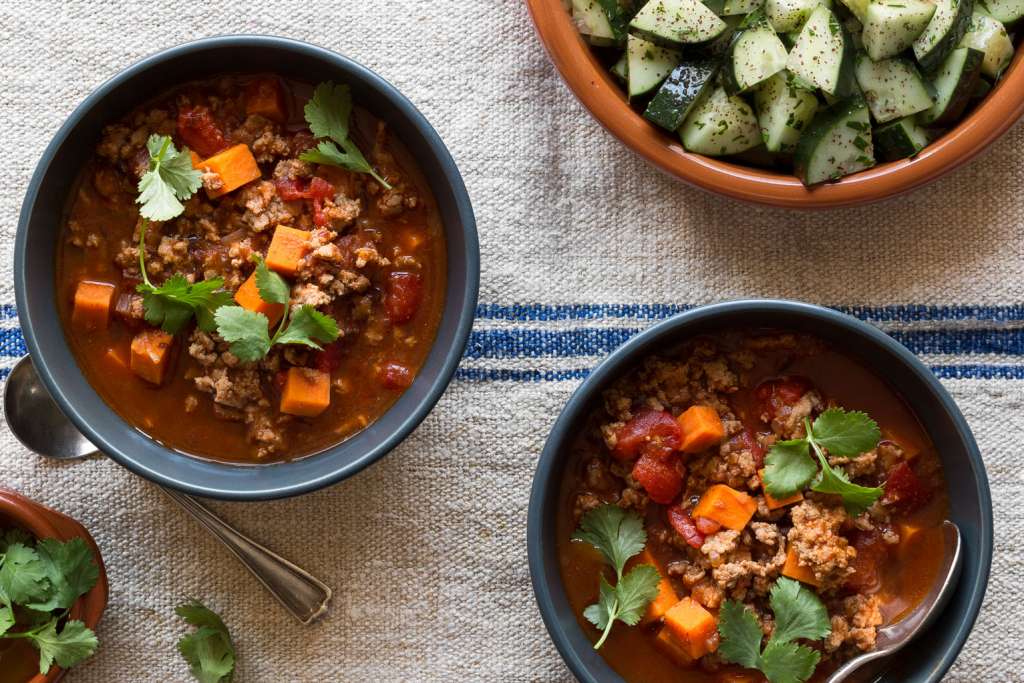 Towers of Buffalo wings, never-ending nachos, and enough pizza to fill the court, it's easy to think that the traditional sports bar menu was devised to be a full court press on your stomach. Sun Basket's Director of Nutrition, Lindsey Kane is here with a strategy that can help you feel like a winner, regardless of your bracket status.   
1. Start with a Slam Dunk Plan of Your Own. Instead of starving yourself to save calories, make an effort to eat nutrient-dense, satisfying meals leading up to the game. This will keep you from showing up ravenous and scarfing down everything in sight. 
2. Break a Sweat. You're about to watch some of the fittest, most agile athletes leave it all on the court. Let them be the inspiration for you to break a sweat. Schedule a pregame workout either at the gym, or a hit the neighborhood court for a game of H-O-R-S-E before you turn on the television. 
3. Protect the rim. Know what you're up against. The spread on the dining room table may present a formidable challenge. You need a strategy that plays to your strengths. For every wing, eat three celery sticks. If your healthy choices outnumber your not-so-healthy choices, you can walk away feeling good. 
4. Drink up. Water is important for everyone, not just athletes. Match every beverage-with-a-calorie, alcoholic or not, with at least 1 glass of water. This will help you manage the number of empty liquid calories you consume, while reducing the incidence of mindless munching. 
4. Be a Team Player. Take matters into your own hands by contributing something healthy to the table. Consult our game-day collection of good-for-you dips, chilis, and wings for a healthy mix of lean protein, complex carbohydrates, and healthy fats—as well as nutrient-dense vegetables. 
5. Use your Time-Outs. Use commercials, timeouts, and breaks between quarters to regroup. What have you eaten? Are you comfortably satisfied or uncomfortably full? It sounds like a silly question, but eating while watching a game can make it extremely easy to mindlessly munch. Use the natural structure and pauses of what's happening on the field to set your pace and take a moment to reflect.
7. Slo-mo that Replay. It's game time with friends. Of course you're going to eat something that you don't eat on a regular basis, and that's okay. Be proactive, identify what you want to splurge on, and indulge with a gameplan. Eyeing up those wings? Go for it, but before you eat a dozen, slow down, be present, and focus on eating with all your senses. Eating mindfully will not only heighten the experience and increase your overall satisfaction, but will also allow you to enjoy more of less.
Artwork by ekströmdesign