The Lean & Clean Meal Plan
Clean up Your Eats
Delicious meals that make you feel great
Eat Awesome, Feel Awesome-er
Lean proteins and clean ingredients help you feel like a million bucks
Ding-Dong...Dinner
The best quality calorie-conscious-diet meals delivered to your door
The Delicious Way To Be Calorie-Conscious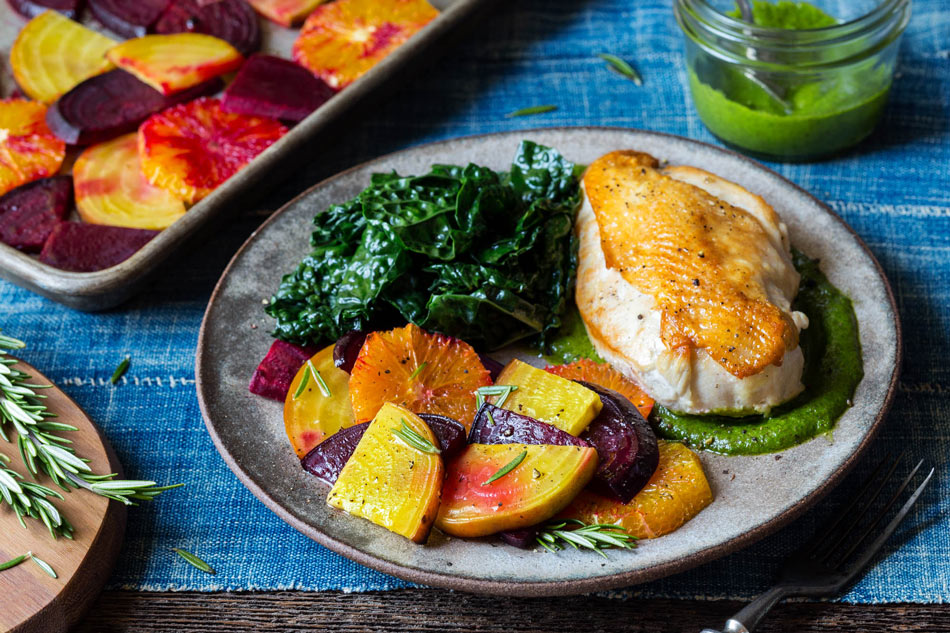 Top-Tier Ingredients
Clean, whole foods; organic fresh produce; sweetened sparingly
World-Rocking Sauces
Our hand-crafted sauces burst off the plate
A Calorie-Conscious Diet
Less than 600 calories per serving without sacrificing an ounce of flavor
Feel Healthy, Not Hungry
10 grams protein or more per serving and at least 5 grams fiber
Lean & Clean Nutritional Info
Sunbasket's Lean & Clean calorie-conscious-diet meals are the perfect balance of healthy and delicious to keep you satisfied and stoked. And each meal gets the thumbs-up from our in-house dietitians––because if the dietitians ain't happy in our house, then how are you gonna be happy in yours?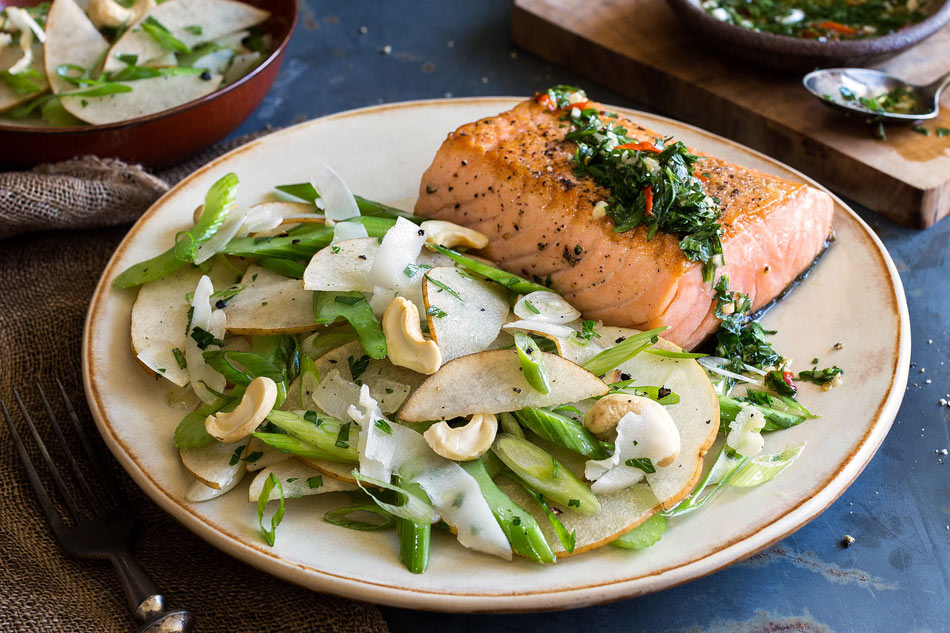 Perfectly Portioned: ~600 calories or less
Packed with Protein and Fiber: At least 10 grams protein & 5 grams fiber per serving
Fats You Can Use: Unsaturated fats sourced from olives, nuts, seeds, and avocados
Frequently Asked Questions
Learn More About The Lean & Clean Meal Plan
Calorie-Conscious Deliciousness
These calorie-conscious-diet meals are created by award-winning chefs with carefully sourced, high quality ingredients so you can be confident you're getting the most bang for your bite—flavor and nutrition, together. Lean proteins and clean ingredients that are high in protein and fiber with good fats help you feel satisfied and energized, rather than hungry, hangry, and looking for more. When your meals are delicious and satisfying, healthy eating feels like a bonus, not a burden––the way it should be.
High Fibe!
It may not have the sexiest associations, but fiber is crazy-important to your body and a critical component to a healthy diet. Not only do foods rich in fiber help you feel fuller longer, they also help regulate blood sugar, reduce cholesterol, and keep you regular. In addition, studies are increasingly showing that these foods can also promote healthy gut bacteria, known as the microbiome, which is essential to overall wellness.
Gimme the Good Stuff
We pack our Lean & Clean calorie-conscious meal delivery kit full of clean, unprocessed ingredients. Our plan makes clean-eating meal prep a breeze, with no grocery shopping required to cook organic fresh produce, antibiotic- and hormone-free meats, and sustainably sourced seafood. Co-developed by award-winning chefs and expert dietitians, our Lean & Clean Meal Plan gives you the best of all worlds: it's delicious, real, flavorful food inspired by global cuisine with ingredients that are naturally delicious, clean, and nutritionally balanced. Score!