Make healthy eating a habit
Healthy eating should feel like a bonus, not a burden. Embrace health-promoting foods that make you feel energized, satisfied, vibrant and alive. That's when the magic happens. Because, feeling good, feels, well, good!
Holistic approach to health & wellness
Lean into physical health 
Nourishing and nurturing the holistic health of your body is the pillar of healthy eating. Start creating these habits by putting tools in place that help you put your healthy eating intentions into action.
Create memorable connections 
Sharing a meal with great company is one of the most valued experiences across cultures and countries. Sitting down for a healthy meal strengthens bonds and doesn't have to be saved for special occasions.
Increase peace of mind 
We repeat behaviors that make us feel good. When you learn to focus on how foods make you feel, you learn to love the foods that love you back. And when we feel better, we live better!
Get blissful satisfaction 
A healthy eating lifestyle doesn't mean you have to skimp on flavor. Eat healthy and be fulfilled by every single bite. Connect with new, stronger emotions toward food that help you feel content and reinforce the habit of healthy eating.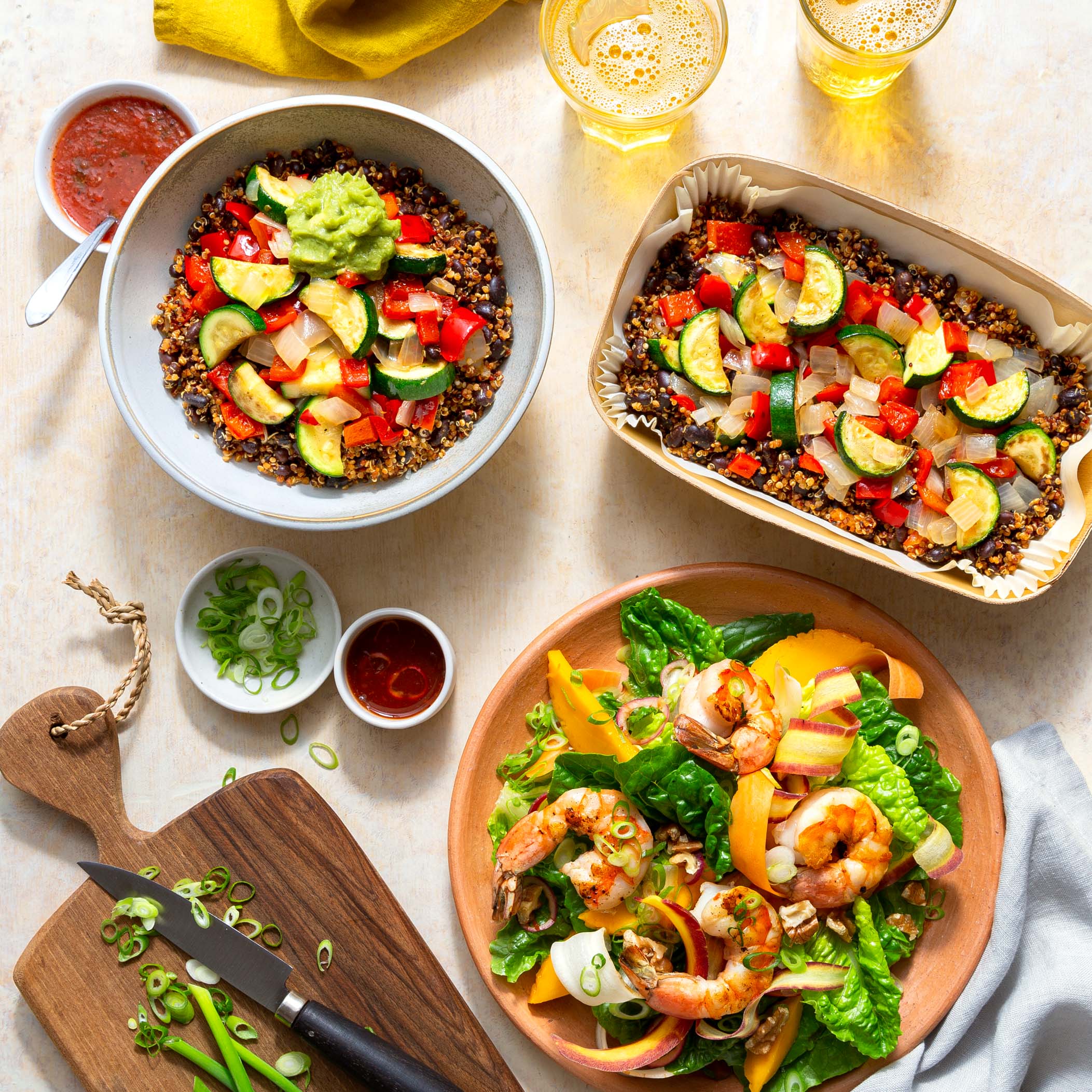 Committed to delicious nutrition
Our definition of health has evolved. We now recognize that it's not just about physical wellbeing. Our mental, emotional, and social elements are equally important and food impacts all of these!
Healthy eating isn't just one single habit, its several habits layered on top of one another. Sunbasket breaks down all of the barriers to healthy eating, and it cultivates new habits along the way. Your understanding of what a healthy plate looks like grows stronger and your culinary skills get sharper.
Plus, our subscription model creates the momentum, repetition, and consistency required to help the habit grow deeper and stronger. Sunbasket is the only tool out there that breaks down every single barrier to healthy eating to help users cultivate a lifelong habit of healthy eating! 
Meet the Team
Healthy & delicious menu
With Sunbasket you get time back through ease and convenience of home-delivery. You also get peace of mind knowing that the meals are designed with holistic health in mind. Our test kitchen crafts restaurant-quality meals to get your tastebuds pumped about nutritional eating, no matter what kind of foods your body is craving this week.
Choose your weekly meals, we'll deliver them, and you prep or heat them in a matter of actual minutes.
Always nutrient-dense, always super fresh, and always super easy to dish out every single day.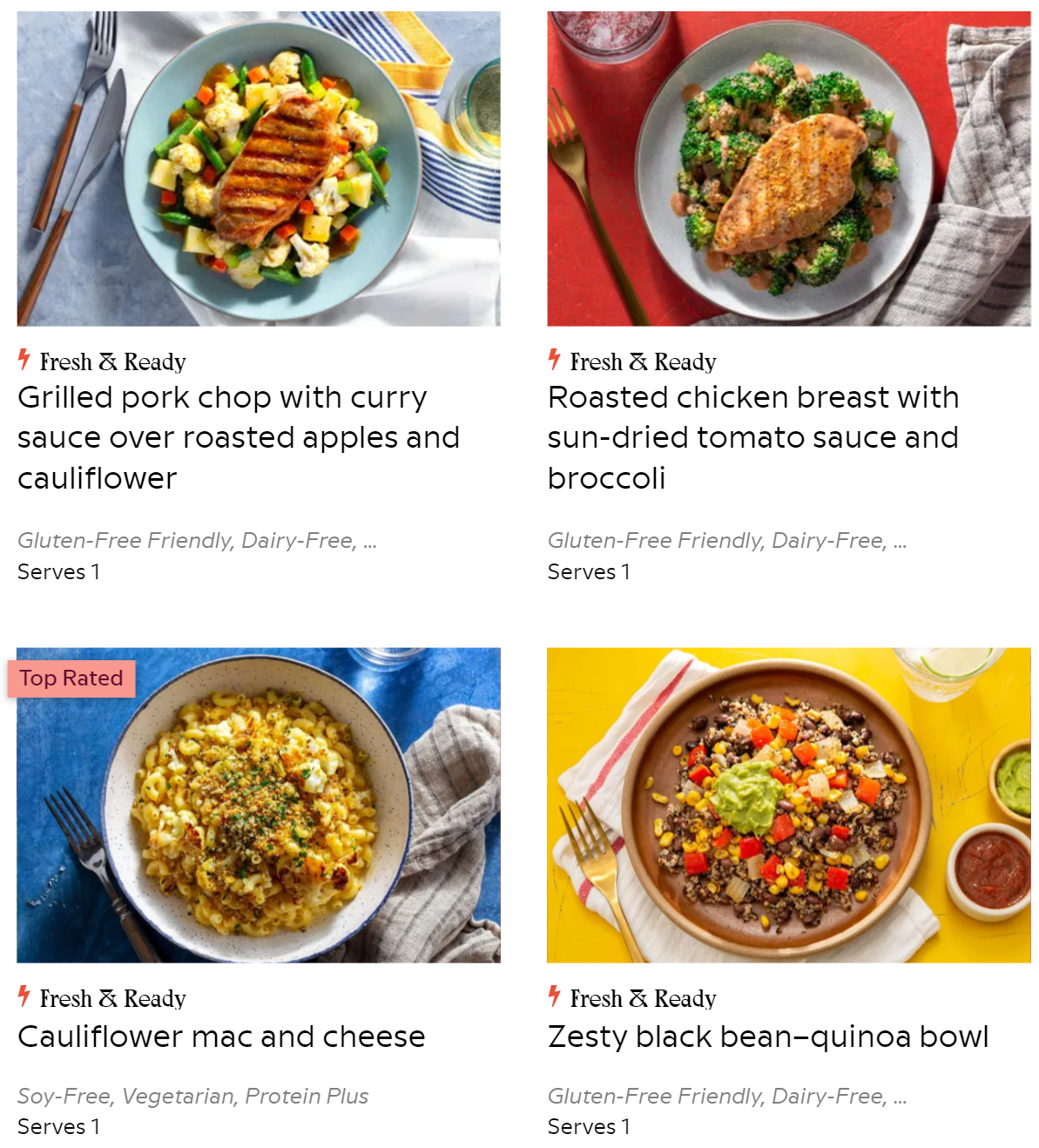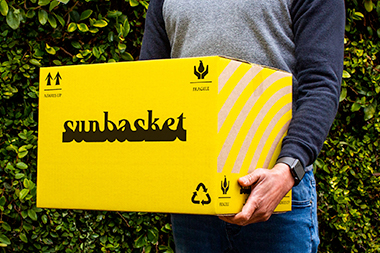 Nutritional living delivered
We all have the best intentions to eat well, we just struggle to put our intentions into action. Sunbasket gives you the tools to make healthy eating a seamless part of your everyday life, so you can eat the foods your body craves, and stay emotionally and physically strong.
Get super delicious meals made from high-quality ingredients sent straight to your door every single week—you just have to choose the ones you're craving. Is that little voice inside you telling you it's time?
Let's Eat