2016: The Year of Living Socially
This has been a busy year on Sun Basket's social media channels. We thought it was a good time to take a look back at what Sun Basket cooks have been doing, and share a few of our own favorite posts from last year. 
When it comes to posts from our community, we noticed a few trends. We call this one #babyinasunbasket. Our box makes an excellent fort, if you can fit inside. 


Our box is not only for kids. Pets dig it, too. 


When the kids outgrow the box, they join their parents in the kitchen, where they help make Sun Basket meals.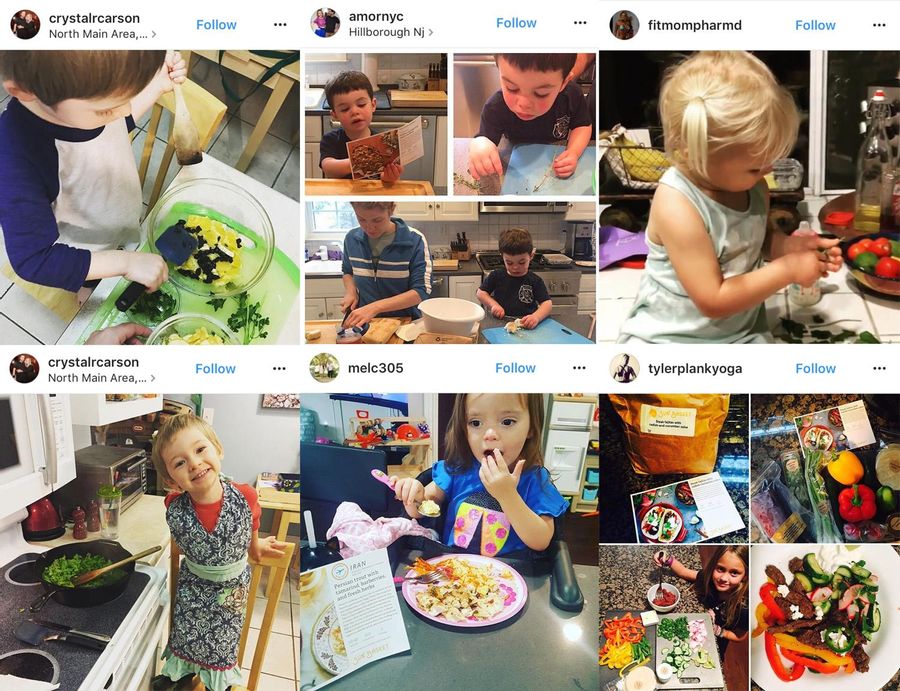 Out of what we've posted at Sun Basket, far and away, the most viewed video on Facebook was a simple healthy iced tea recipe. Why? Perhaps it was the billowing addition of coconut milk…
Our four-legged office companions also made an impression. Our predictably chaotic canine fashion show on Facebook Live was a highlight. Turns out dogs have their own ideas of how to behave once the cameras are rolling, as does Sun Basket's costumed emcee, Tyler MacNiven.

When you folks like something, you really like it. Our Salmon with Roasted New Potatoes and Green Beans was the most ordered, highest rated, and the most liked Instagram post of the year.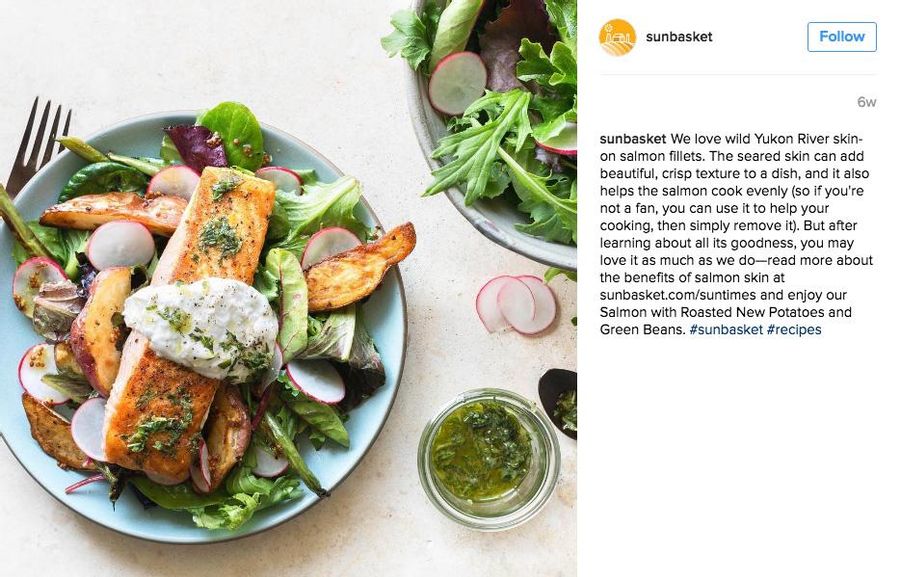 If you're not following Sun Basket, you can find us on Facebook, Instagram, Twitter, and Pinterest. Want to share that pic of your kids cooking in a Sun Basket box along with a dog and a cat? We'd love to see it. Tag your posts with a #sunbasket and we'll see you in next year's roundup.