Sun Signs – December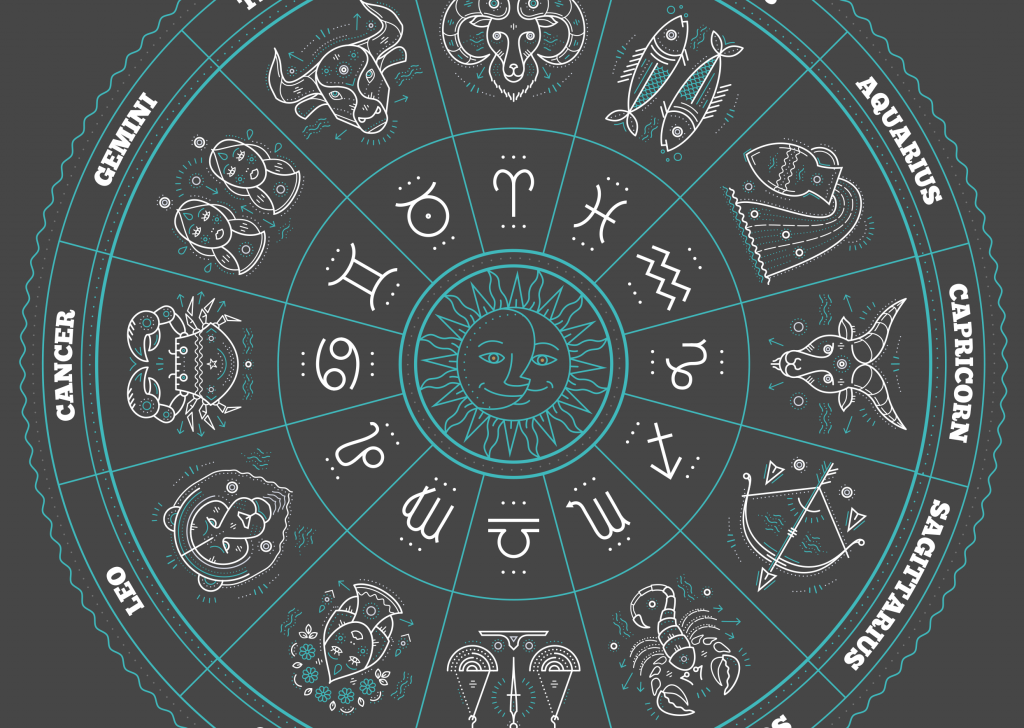 SAGITTARIUS (Nov 22-Dec 21) The foundation you've been laying for more solid footing is set for a jolt of inspiration. Soon you'll create order out of chaos and find new ways of doing old things. If you're single, don't be surprised if that stranger you see across a crowded room is love-at-first-sight or the catalyst for a creative revolution. Either way, it's time to take a risk and trust your intuition.
CAPRICORN (Dec 22-Jan 19) While your eyes are on the prize professionally, an unexpected shift on the homefront might catch you by surprise. Whether you lose your lease, move to a new house, or suddenly embrace communal living, you'll find the change brings you more freedom than you could have imagined. This holiday season, let loose. It'll do you good, and you'll wonder why you don't do it more often.
AQUARIUS (Jan 20-Feb 18) You may be inspired to start a neighborhood group, spur positive, practical change in your community, or revolutionize your commute simply by riding your bike to work or buying an electric car. This holiday season, "Think global, shop local" is not just a slogan. Remember: the revolution will not be televised. It won't be in Washington either, but in your own backyard.
PISCES (Feb 19-Mar 20) An unexpected promotion or windfall could bring you not only more freedom financially, but also an opportunity to cross a few things off your bucket list. Your spirit just may not be into it this holiday season; you might be more content to curl up on the guests' coats, quietly dozing while listening to the goings-on in the other room.
ARIES (Mar 21-April 19) Throw off the shackles. You have permission to be the individual you always wanted to be, however crazy that might look. We all want to change the world, but Aries, right now the revolution is the freedom to be you, even if that means you show up at the holiday dinner carrying pictures of Bernie Sanders.
TAURUS (April 20-May 20) You're so attuned, not to mention attached, to what you can see, feel, and touch, but now is the time to let inspiration come from your dreams. Tuning in, not out, can empower you to make changes in your life with grace and ease. Remember: imagination lays the track of the reality train. Your best gift this season would be a dream journal.
GEMINI (May 21-June 20) All the restriction you've been feeling around your relationships is due for a shake-up. The jolt's coming from those wacky, genius types who've been bumping their carts into yours at the grocery store and messing with your heart. It's not on purpose, you know, but rather to rattle your old ways of being in relationships. If you plan on traveling over the holidays, be sure to double check the flight times or traffic reports and factor in time for delays.
CANCER (June 21-July 22) When it comes to your career, expect the unexpected. While suddenly losing or changing your job can be a shock, it might be the best thing that ever happened. If you stay focused on the day-to-day: floss, eat right, get enough sleep, and exercise, the shakeup won't be so unsettling. Staying home for the holidays? OK. But don't overbook family commitments. Make a list, then strike out the last five things on it.  
LEO (July 23-Aug 22)  Your belief systems are in the midst of a crucible. You can work within those structures to make positive changes as long as you're putting in the hard work creatively. Those crazy, out-there ideas may be what's needed to break through your creative block. This holiday season, less really is more and small really is the new big.
VIRGO (Aug 23-Sept 22) If you've been doing double duty on the homefront, don't be surprised if your domestic burdens are lifted by a windfall. This holiday season, you may find that good things come to those who wait. If you're traveling, get to the airport early, there may be delays. Even if you stay local, you might get stuck in traffic and be late to the party.
LIBRA (Sept 23-Oct 22) While the press you've been getting is generally good, the sudden upsets and/or attractions in your love life have thrown you for a loop. Remember, breakups can wake you up to what you really want and even an unwanted divorce can set you free. Libras, whose biggest fear is to be without a relationship, may find new freedom not being in one, for awhile at least. Schedule some alone time, even social butterflies need downtime to recharge.   
SCORPIO (Oct 23-Nov 21) These days, you're good at managing collective resources; maybe better at it than handling your own. Unexpected changes in your routine or workplace could positively affect your livelihood, as long as you can be flexible. These innovations can free you to do things you've only dreamed of. 'Tis the season to enjoy your family and friends-that-feel-like-family. Allow extra time for travel, it could be a parking lot out there.