5 new ways to make Sunbasket even better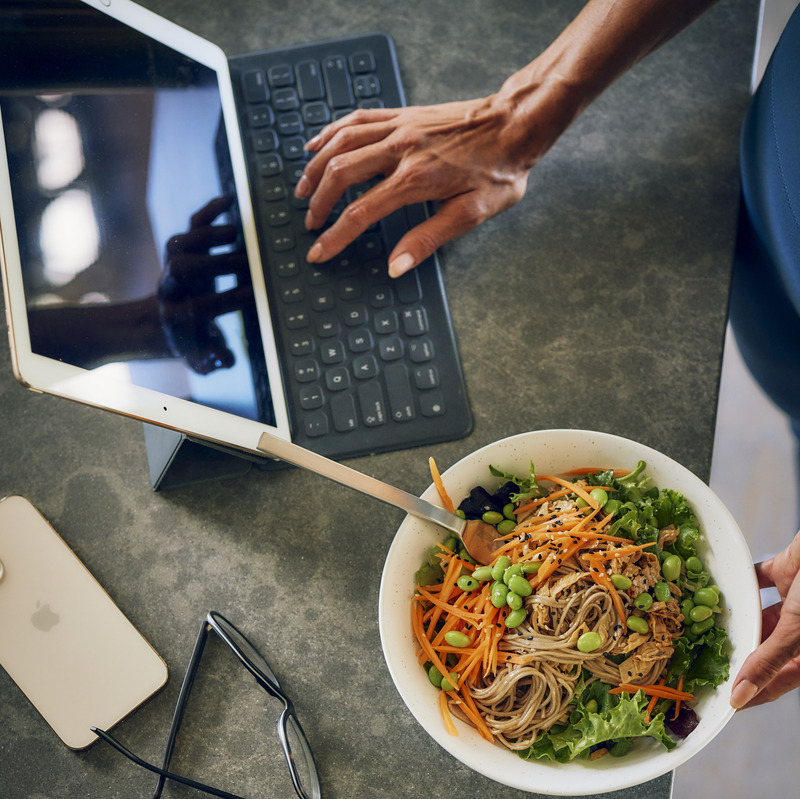 Wouldn't it be great if Sunbasket's healthy meals, cooked to delicious perfection by Chef Justine Kelly, magically appeared on your dining table with one click? Short of making that dream a reality, we're working behind-the-scenes to make it easier than ever to manage your Sunbasket deliveries.
Thanks to feedback from customers like you, we're releasing a few new features we thought you should know about:
1. ⚡ The Need for Speed
The website was upgraded to deliver an even faster mobile and desktop experience. Think 4x faster. More minutes back to you. What are you going to do with that time?
2. 🧭 Better Navigation
Why can't Sunbasket be for lunch? Or even breakfast? Introducing a new way of looking at your menu: My Week. We've eliminated the "Dinner" category so you can get right into re-ordering your favorite meals and digging into the menu based on the type of food you want. The top navigation bar and side nav will get you right into the meals you're seeking even faster.

3. ⚙️ Faster Filtering
Prefer to eat Paleo, but also seeking meals that are high in fiber? Yep. You can now filter each week's menu by dietary preference, nutritional values, likes, dislikes, and more. Your menu adjusts dynamically based on your preferences, with the best matches at the top. Look for the "Preferences" section on the left of your menu to adjust your settings and let the website spin up a list that's just for you.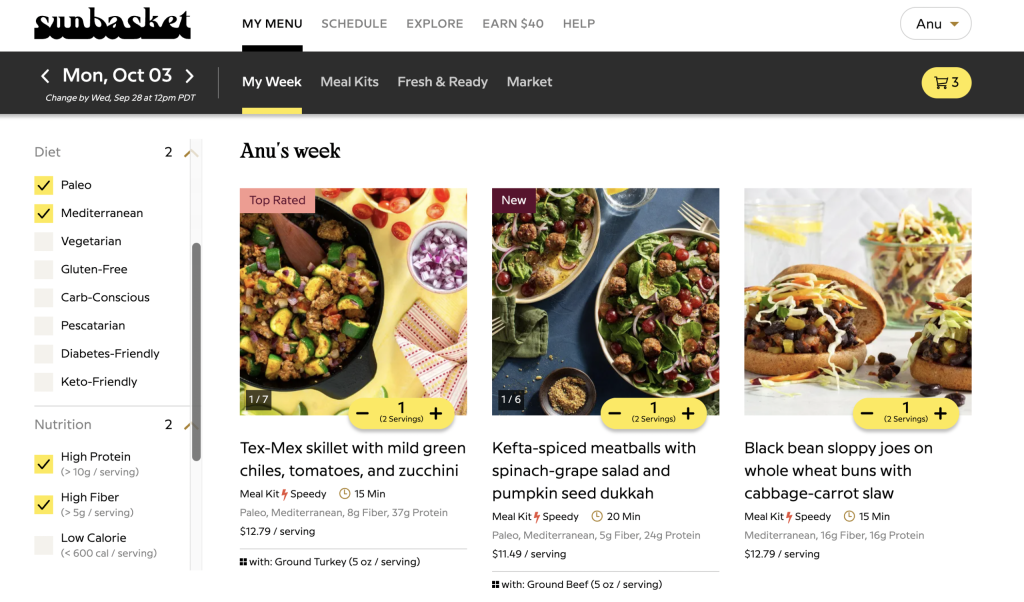 4. 📦 Shipping Maximizer
This one's not new, but it's worth noting. A value we share with our customers is eco-consciousness. Not only does planet-positivity play a role in the fresh produce we select (Hello, organic kale. We ❤️ you), it also informs our box capacity tracker. You can control how many boxes you're getting and how much you're maximizing each one. Check it out when you click on the cart.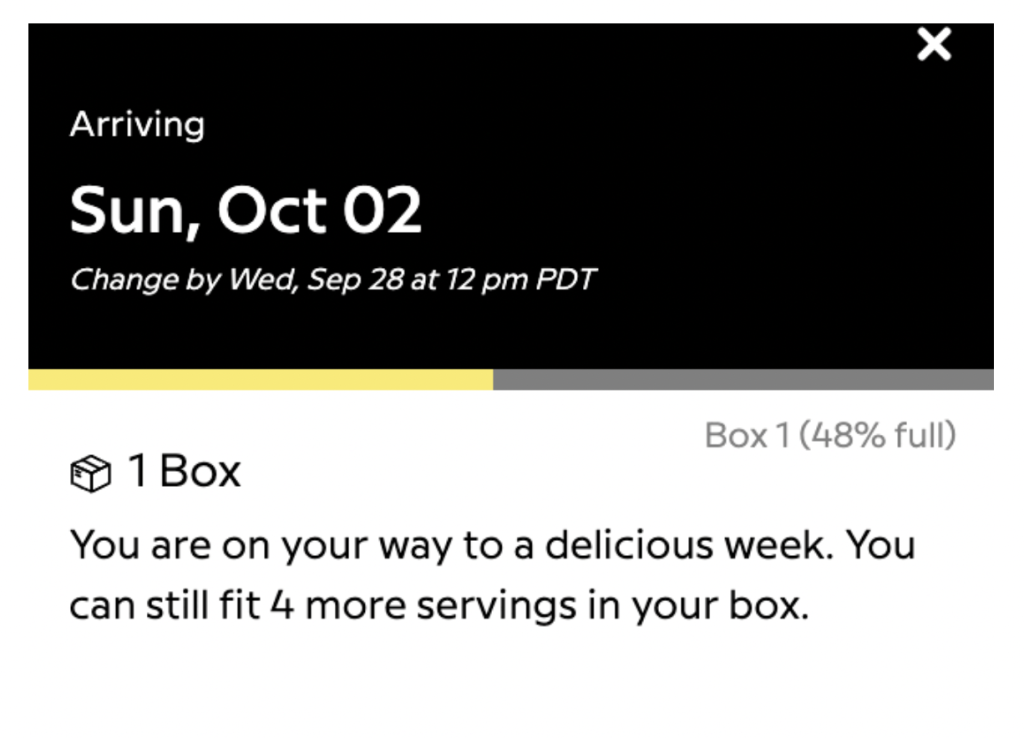 5. 📱 Don't Worry, Be Appy
Did you know that managing your subscription is easiest using the Sunbasket app? Well, now you do. Download the Sunbasket app from the Google Play or App Store today. Then nothing will stand between you and total life domination—or more sleep.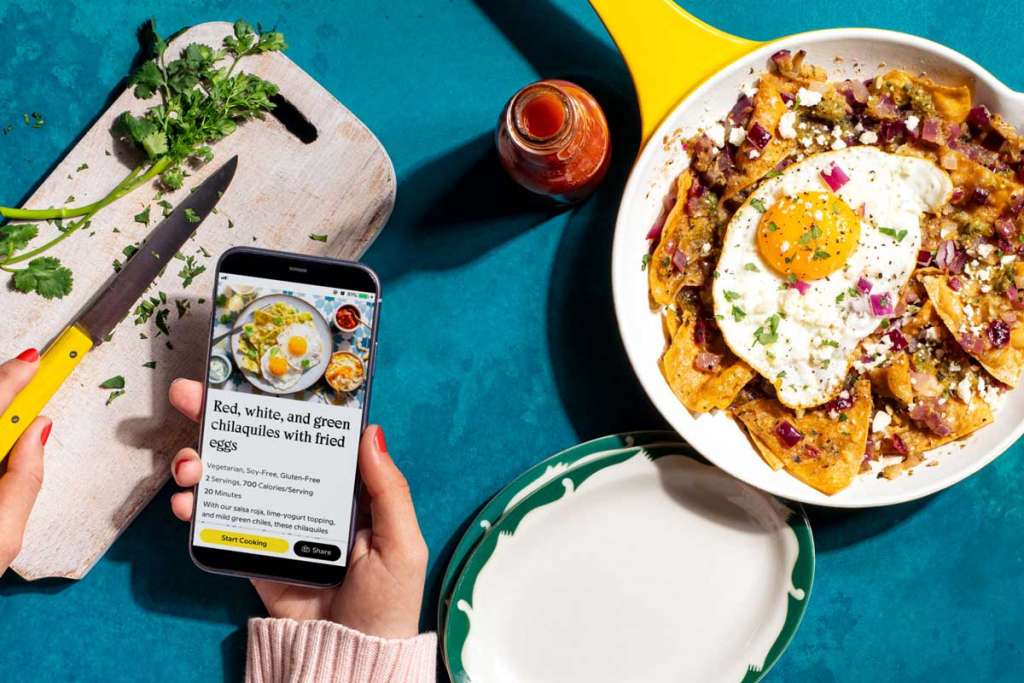 Look for more account updates as the year progresses. And, keep that feedback coming.