Tips For Spotting a Sustainably-Raised Turkey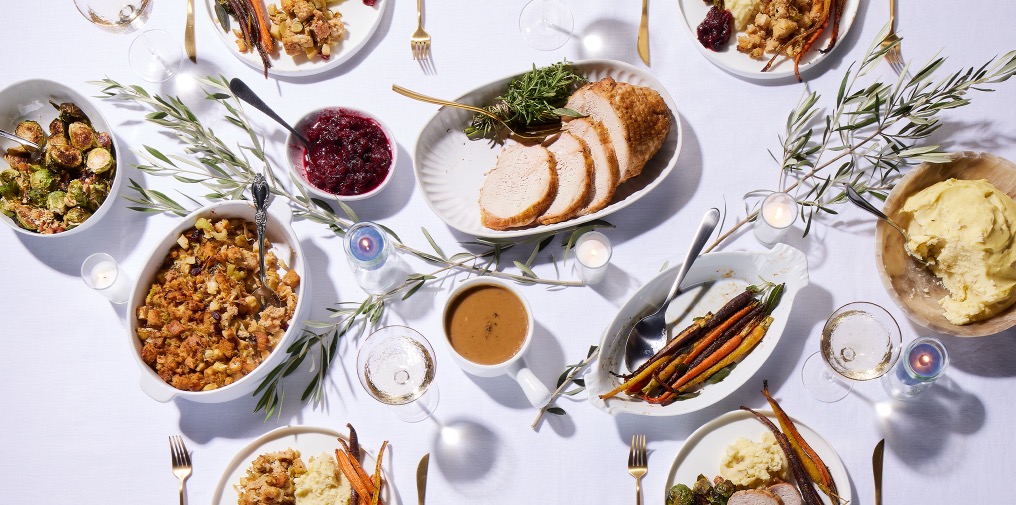 Thanksgiving is just around the corner, and while there are endless side dishes worth spending time on, nothing compares to the star of the show. You guessed it, the turkey. And boy, are turkeys a hot topic.
How long to thaw? How long to cook? Roasted, smoked, or *gasp* deep-fried? Wet-brined, dry-brined, or not brined at all? But we'll have to let you dive down those rabbit holes later. Because the first question to answer is – where do I find the perfect turkey in the first place? And if you're anything like us, you've got sustainability on the brain. So where can you find a healthy, responsibly-sourced turkey? And while you're browsing, what should you be looking for to confirm that your flock of choice doesn't just talk the talk – but actually trots the trot?
Sunbasket is here to help you identify responsible turkey-rearing practices, spot red flags on the ingredients list, and find the perfect bird for you and your loved ones. Let's go turkey shopping, the right way!
Choose a Vegetarian Turkey
No, not a BeyondTurkey or ImpossibleTurkey. (Unless you're into that!). We're talking real turkey, but one that's been fed a 100% vegetarian diet. Ideally, look for USDA Organic and USDA Process Verified logos, which means your turkey was raised on a certified organic farm, was never fed any animal by-products, and that all of the above has been verified by USDA inspections.
You'll probably come across a turkey that says "100% Vegetarian, enhanced with vitamins and minerals". It might sound questionable, but that's a good thing! Truly free-range turkeys eat a foraging diet, which means they consume mostly vegetarian feed, but can also catch worms and other insects while they're out and about. The next best thing is a vegetarian-fed turkey with an enhanced diet to help deliver some of those vitamins and minerals they might be missing.
How to Spot a Humanely Raised Turkey
Conventional, industrial turkey farming is not pretty. The best turkeys will always be those raised with humane practices, including properly spaced barns, outdoor roaming access, and a complete commitment to zero growth hormones and zero antibiotics.
Finding a humanely raised turkey isn't too difficult, but it's important to keep in mind that not all certifications are made equal. But plenty of transparent and trustworthy certifications are out there. One we're confident in is the Global Animal Partnership (GAP) Certification. This program certifies six levels of animal welfare, from establishing minimum space requirements and maximum travel times as the lowest bar, and going all the way up to enforcing permanent pasture living, zero physical alterations, and zero travel time at the highest level, GAP 5+.
It's also good to research local farms and seek out those stocking heritage breeds. These farms will be virtually guaranteed to provide their birds a better life than their industrial counterparts, while doing more to protect biodiversity and keep traditional turkey raising methods alive. Keep in mind that the feathers on these turkeys can be darker in color, which occasionally results in "marks of authenticity" – slight discolorations on the skin which will not be visible once the turkey is cooked. This is completely natural and will not affect the delicious flavor!
Trot Away From These Turkey Red Flags
You've zeroed in on the perfect-looking turkey, and then your eyes drift to the ingredients list. You might be wondering, "Why is there anything on this list other than turkey?", and that's a valid point. The ideal raw turkey has absolutely nothing else in it. However, some turkeys come with a seasoning or rub, which can add a ton of flavor if you'd rather not do it yourself. So "normal" ingredients, like some salt, sugar, or spices are nothing to fear.
As a fundamental step, always ensure your turkey is free of antibiotics, growth stimulants, and hormones. The latter two are actually illegal in the US, so you'd be hard-pressed to find one that doesn't meet the basic criteria. But supermarket turkeys can also have some added ingredients that we'd rather shy away from, like gluten, casein, carrageenan, and artificial ingredients or preservatives. And lastly, beware the "self-brining" turkeys that are rising in popularity – they're typically injected with a solution of fat, water, salt, and "flavor enhancers". Better to thaw your turkey at home, then dive into your choice of rubs, marinades, or brines. (Have fun with it!)
Sunbasket x Rastelli's Makes It Easy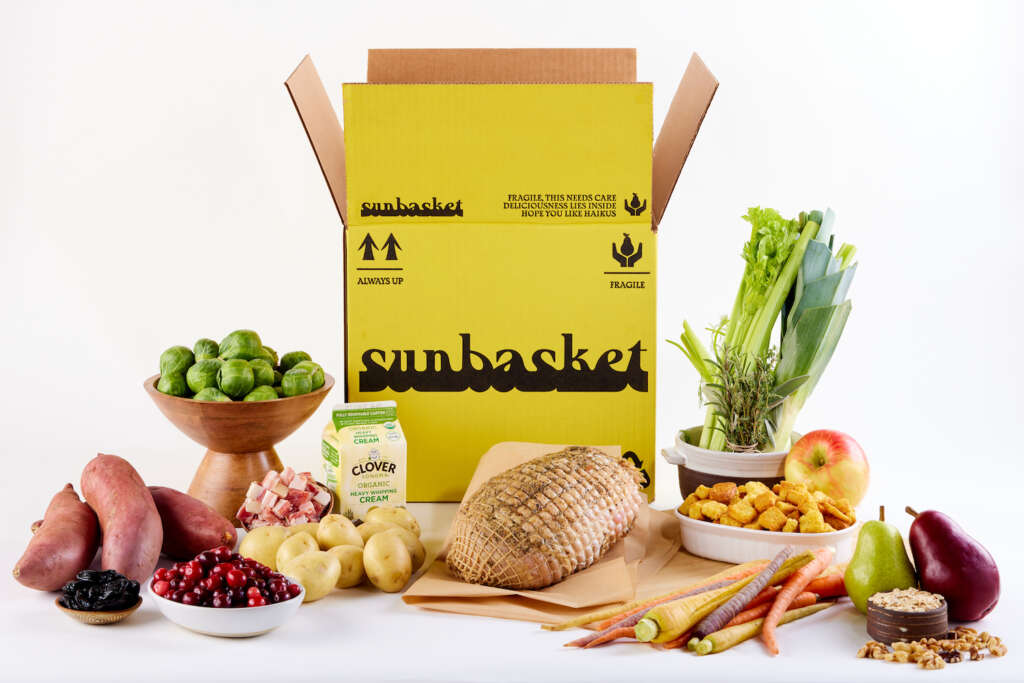 Hosting a Thanksgiving feast can take a ton of planning, prepping, and thankless effort. And while we've equipped you with plenty of tips to source your perfect turkey, that doesn't save you from actually having to cook the thing! So for those dreaming of a deliciously effortless Thanksgiving spread, we've got a solution for you.
For the first time ever, Sunbasket is delivering Thanksgiving Dinner boxes, including everything you need for a fantastic feast. And thanks to our partnership with Rastelli's, our oven-ready turkey roast is sourced from American Humane Association-certified family farms in North Carolina, which have a long, rich tradition of poultry farming. The birds have regular access to outdoor pastures with plenty of grass and shade, are fed an all-vegetarian diet, and always remain antibiotic, steroid, and hormone-free. Explore the Original Thanksgiving Dinner and Chef's Table Thanksgiving Dinner from Sunbasket and place your pre-order today.
Ready to start shopping? We thought so. Now that you know what to look for in a sustainable turkey – including ingredient list do's and don'ts, the labels and certifications worth looking for, and the basics of humanely-raised poultry – all that's left is finding the perfect bird. And of course, if you'd rather skip the stress, Sunbasket's Thanksgiving Dinner boxes are here to make your hosting even happier.