Easy Lunches You'll Love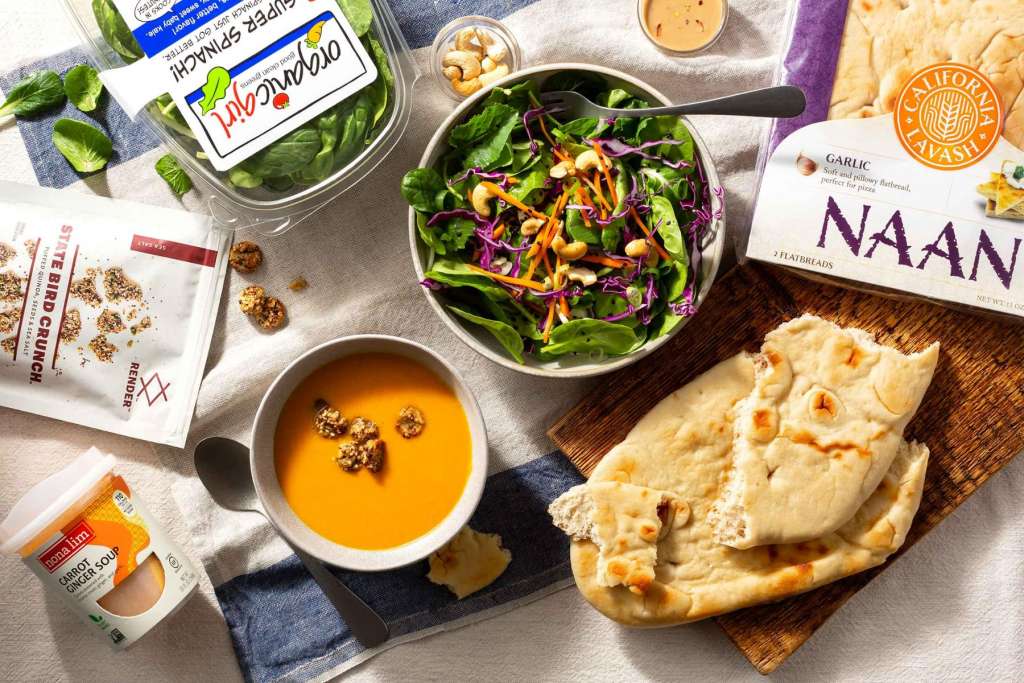 With the launch of our new expanded menu, you now have endless options for lunches you can look forward to every day. Whether you're a meal-prepper or like to keep a stocked kitchen so you can whip something up on the fly, here are a few combos we love.
Keep it simple 
Pair any of our nine sippable Nona Lim soups with our 5-Minute organic salads for a quick and easy lunch you can put together in the office kitchen. Or build your own salad with organicgirl mixed greens, our signature sauces (turn some into a dressing by whisking in olive oil), and veggie add-ons.
Make it a meze
Feast like the Greeks with a build-your-own meze plate full of the best from our Snacks section. Our top picks: Doctor in the Kitchen Flackers Organic flaxseed crackers, Matiz España Marcona almonds, Nana Joes orange spiced nuts, organic snap peas, Sun Basket spinach-artichoke dip, and a few squares of a Hu almond butter and puffed quinoa chocolate bar.
Go for on the go
Got a packed day and in need a totally fork-free lunch? We've got you. Toss a bag of Country Archer Original beef jerky, a Perfect Bar Organic gluten-free peanut butter protein bar, and a bottle of the Happy Moose Juice organic tropical roots juice in your bag and consider lunch done.
Put it in a pocket
Do the tiniest bit of meal prep by cooking up any of our protein add-ons (we're really into the braised pork shoulder, Southern barbecue tofu cubes, and Italian chicken meatballs right now) the night before and stuffing it into a California Lavash traditional pita pocket. Layer it with a signature sauce of your choosing (our Sun Basket muhammara red pepper dip goes well with almost everything) and a mix of your favorite veggies and greens, and lunch is served. 
Find all of these items and more in 'My Menu' on our app or website and add them to your box today.