Get Dinner On the Table Fast with Our Prepared Meat & Seafood Options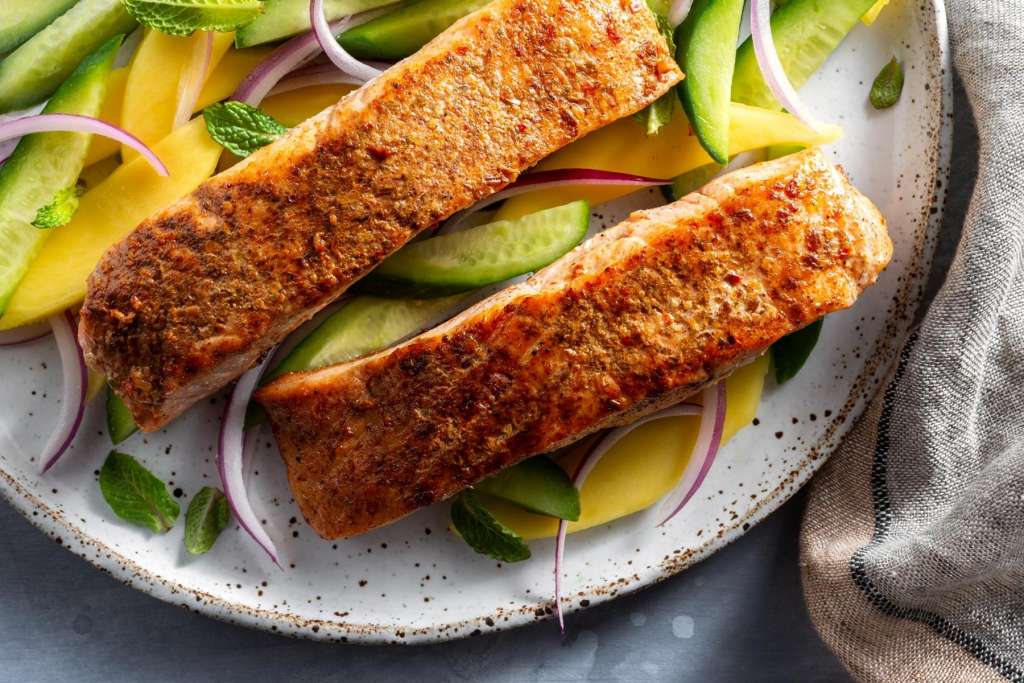 When it comes to our recipes, the Sun Basket Test Kitchen is always looking to bring big flavor to your dinner table, which is why you'll usually find our signature spice and sauce blends as essential ingredients in your meals every week. Our new expanded menu includes a variety of pre-marinated and pre-seasoned meat, chicken, seafood, and tofu options to make meal prep effortless. They're all sourced according to Sun Basket standards: our meat is always organic and antibiotic- and hormone-free, and our seafood is always wild caught or sustainably raised. All are perfect for getting a simple dinner on the table without much fuss.
Here are some favorites from the Proteins aisle of our expanded menu:
Garlic-marinated top sirloin cap steaks
Boneless baby back ribs with dry rub or BBQ sauce
Lemon-pepper boneless skinless chicken breasts
Sustainably raised ancho-rubbed salmon fillets
Organic Southern barbecue tofu cubes
Organic Chinese five-spice tofu nuggets
Plus, you can also plan for date night with our prepared jumbo lump crab cakes and applewood bacon-wrapped beef filet mignons.