Fabulous Falafel For the Win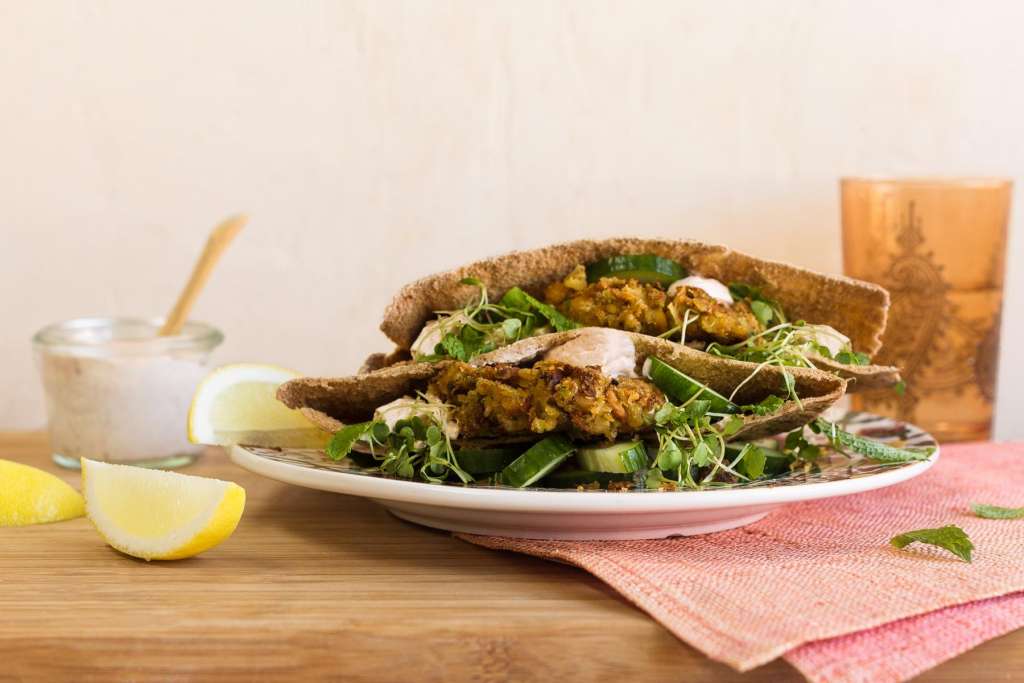 Texture is key to any great falafel. They should be crisp on the surface, fluffy and tender in the middle, and never, ever dry. Our Falafel Pita Pockets with Lemon-Yogurt Sauce are loaded with mushrooms and scallions that keep the patties moist while giving them a wonderful flavor. But in order to get the texture just right, you must mash the ingredients by hand. Don't use a food processor. We learned the hard way that it will liquify the mixture into a batter better suited to pancakes than falafel.
Here's our test kitchen's technique for their twist on this classic Middle Eastern dish.