The sweet and sour flavors of Sicily—Living la vita agrodolce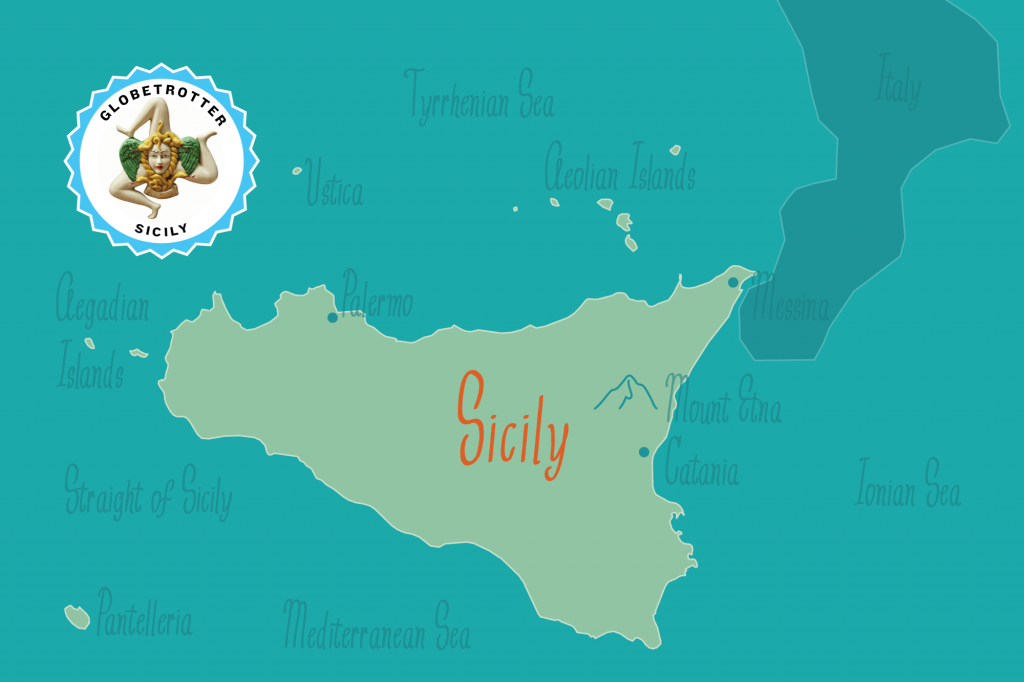 At the tip of the boot of Italy, the tiny island of Sicily (the biggest in the Mediterranean) has absorbed some sizeable changes in its cooking over the centuries, as new conquerors brought in familiar flavors from home. The island's central location and abundant natural resources made it a prime target for hostile takeover. Ancient Greeks and Romans, Arabs from North Africa, Normans from Northern Europe, and aristocrats of medieval Spain all left delicious traces in the pantries of the island's cooks. Today, its flavors still stand apart from mainland Italy, especially in its combination of sweet and sour flavors, a taste known as agrodolce.

A quick inventory of the island's iconic ingredients illustrates how sweet and sour flavors dominate the landscape.
Fennel  
Sicilians harvest wild fennel in the spring and use every part, from the stalks and fronds to the seeds, even the pollen. The capital city of Palermo is famous for its pasta con le sarde, made of pasta, sardines, and wild fennel fronds.
Tomatoes
Introduced by Spaniards in the 1500s, tomatoes weren't adapted as a staple food by Sicilians (or anyone else in Europe) before the 1800s. But once they got over their wariness, Sicilians put them in everything. One of our favorite preparations is conserva, tomato paste on steroids, made of fresh chopped tomatoes dried to an incredible richness and intensity on boards in the sun.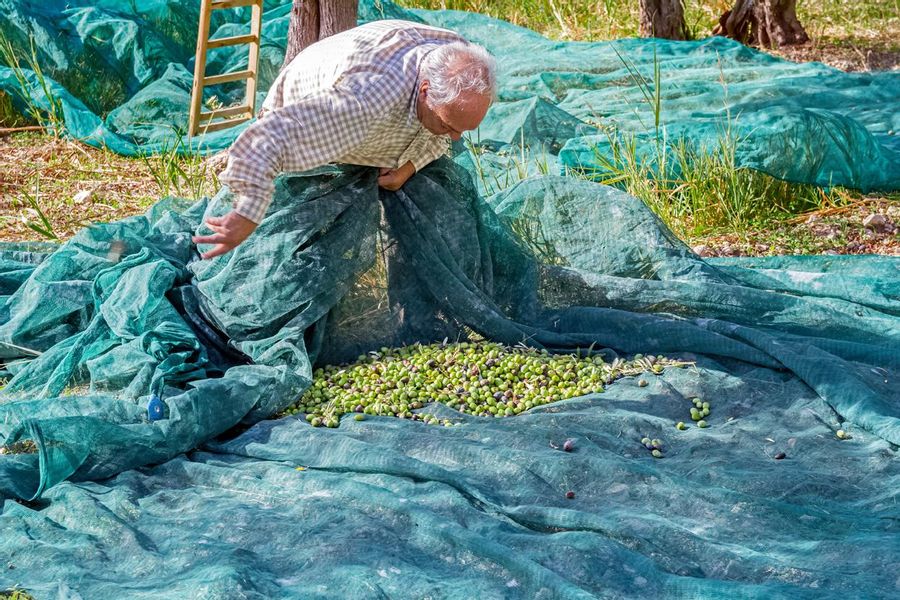 A farmer inspects his net during the Sicilian olive harvest.
Olives and Capers  
On the southwest coast of Sicily, the olive trees are cut low and squat so that they can hold their own against strong Mediterranean winds. Below them, protected by their branches, caper bushes thrive. The bright green Castelveltrano olive is famous for its buttery sweetness; the capers grown in the province of Pantelleria are preserved with Sicily's legendary Trapani salt.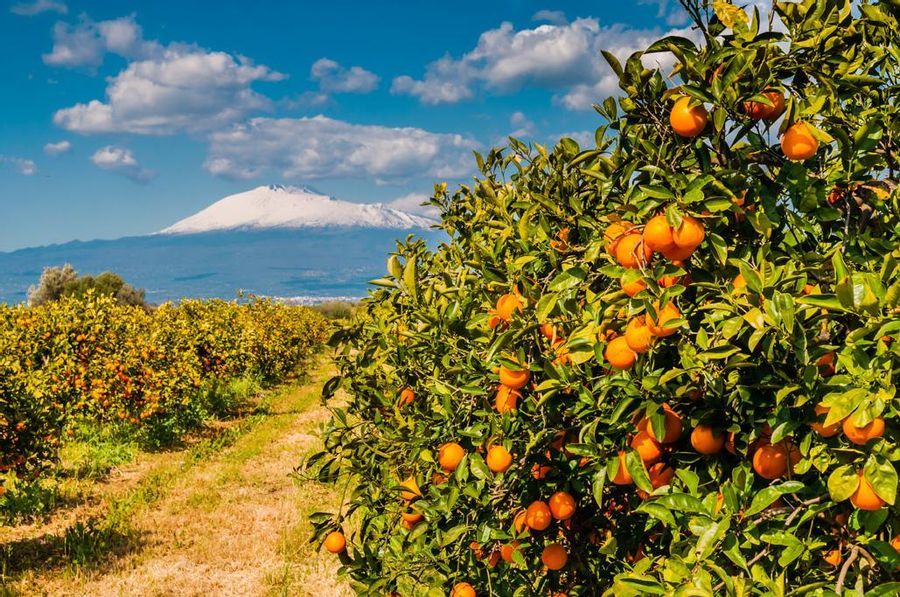 An orange grove at the foot of Mount Etna, Sicily.
Citrus
Oranges, lemons, and citron were brought to Sicily during the 9th century from Asia by Arab conquerors. Sicily's sunny days, cool evenings, and volcanic soil make its lemons exceptionally sweet. The sanguingo variety of blood orange grows throughout eastern Sicily and is used in desserts, drinks, and savory salads, such as insalata di arance, a mix of blood oranges, Sicilian mint, wild fennel, and vinegar—a classic agrodolce combination.
Bitter Greens
Wild asparagus, mountain cabbage, chicory, broccoli rabe, escarole, and countless other varieties of bitter greens are beloved by Sicilian cooks. Their sharp, rich flavors are often accented with lemon juice or vinegar, then garnished with the classic combination of currants and pinenuts. There is even a savory tart called Torta Veradura, filled with bitter greens.