Beyond Chocolate and Hot-Stone Massages: A Guide to Self-Care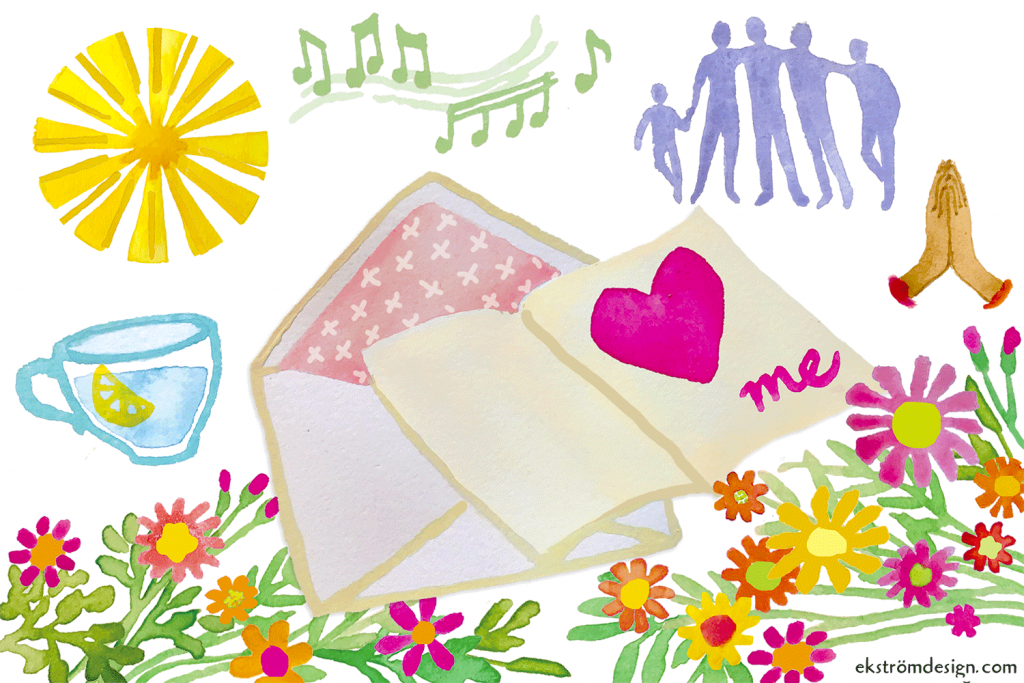 The time for being a workaholic, pulling all-nighters, or starving on a highly restrictive diet to earn bragging rights is over. Self-care may be a meme of the moment (there are currently over twelve million #selfcare posts on Instagram), but taking care of ourselves is not a trend. It's an act of social responsibility. The goal is to build a life that we don't feel the need to escape from and to live in a way that supports the strongest, most aware version of ourselves. Only then can we connect with others to collectively change the systems that hold us all back. 
An effective program of self-care begins with the basics: 
Once you've established a foundation for self-care, you can build on the tools you need to manage stress, connect with yourself, and form stronger relationships with your community. 
Manage Stress
Know your limits and set boundaries so you never feel overwhelmed.
Be choosy about who and what you give your time and attention to. Remove any no-value-added agents from your life. 
Find what calms you.
Adopt some stress coping strategies.
Connect 
Sorry, but adulting means that you can't spend every moment of the day doing only what you want. Sometimes self-care requires putting others first.
Identify the things that bring you joy and make time for them.  
Surround yourself with the kind of people you wish to be. 
Recognize the power of community. 
Self-Care Strategies
There are days when our grasp on self-care gets a little slippery, and when, despite it all, we lose sight of ourselves and get lost in the fray. That's when having a few tricks to draw on can bring you back to yourself again. 
Change your view. That's meant literally. Take a break, even if it's just a few minutes to walk outside. Look around, take a deep breath, and then get back to work. 
Say thanks. Remember the things and the people you're grateful for and let them know. Gratitude goes a long way toward making you feel grounded. 
Accept how you feel. It doesn't matter how uncomfortable those feelings may be. Remember that feelings change. 
Help someone. Open a door for a stranger, give up your place in line to someone in a hurry, run an errand for a neighbor. 
Treat yourself. When all else fails, go ahead and enjoy some chocolate and a hot-stone massage. 
Artwork by ekströmdesign