Five Simple Strategies to Get Kids to Eat a Healthy Breakfast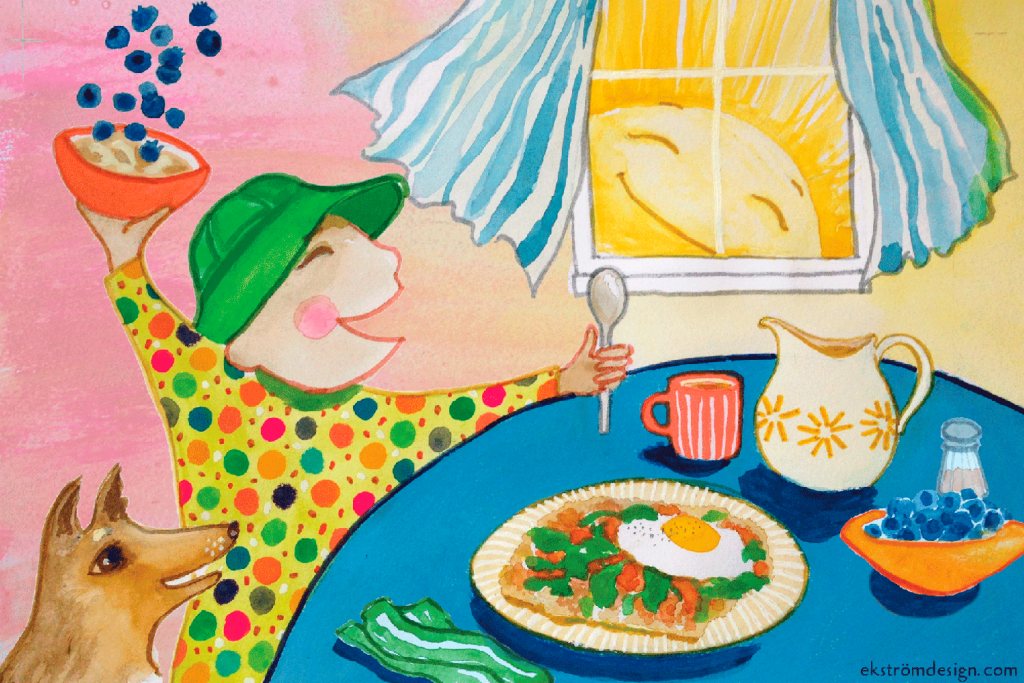 We know you've heard it a hundred times by now, but breakfast really is the most important meal of the day. And for kids, it's even more essential. Research shows that children who eat breakfast perform better in school and have better concentration and problem-solving skills. Those who skip the first meal of the day are less likely to meet the recommended daily intake of fruits and vegetables, are more likely to be overweight and tend to consume unhealthy snacks. 
Starting the day with a nutrient-dense meal gives kids the energy they need to focus in school and helps keep hunger at bay until it's lunchtime. Plus, building this healthy foundation at a young age helps develop lifelong habits.
Here are our dietitian's recommendations for getting a nutritious breakfast on the table.  
DIY Breakfast Bowl
Whole grains like oats are a great breakfast option. They are high in fiber, which helps to keep blood glucose levels stable and sustain energy. Researchers have found that when elementary school kids eat oatmeal for breakfast, their test scores are higher. Encourage your kids to customize their bowl with milk, yogurt, fruit, nuts, seeds, or spices like cinnamon. Kids are more likely to eat the foods they help prepare. Pro tip: Cook your grains in the slow cooker overnight and wake to a warm breakfast, ready in seconds. 
Try this: Mylk Labs toasted coconut and cassia cinnamon oatmeal cup
Dinner for Breakfast
There's no reason your kids can't enjoy dinner in the morning. A bowl of warm soup, whole grain pasta, or flatbread with vegetables can get your child excited about breakfast.  
Try this: Nona Lim tomato Thai basil soup with a California Lavash traditional pita for dipping
Get Sneaky
Breakfast is a good time to boost your child's intake of fruits and vegetables. Try adding spinach or kale to a fruit smoothie, or dried fruit to whole grain pancakes. Or grab a bar that can be disguised as candy that's really just full of antioxidant-rich plant foods. 
Try this: Bright Foods organic carrot pineapple ginger whole food bar
Make It Fun
There's no reason breakfast has to be boring. A few entertaining tweaks can get your child more interested in a morning meal. For example, use cookie cutters to cut whole grain pancakes into fanciful shapes and then slather with sweet granola butter. 
Try this: Kween granola butter, with collagen protein 
Be a Role Model
If you start your day with a healthy breakfast, your children are more likely to do the same. Fill your plate with the same nutritious foods you want your kids to eat and they'll likely do so too.
Try this: Coyo organic mixed berry coconut yogurt with Nana Joes Sunrise paleo cranberry-almond gluten-free granola
Bonus: Have your little one help you make a batch of our portable Gluten-Free Breakfast Bars for mornings when sitting down for breakfast just isn't going to happen. 
Artwork by Ekström Design