How to Sear a Steak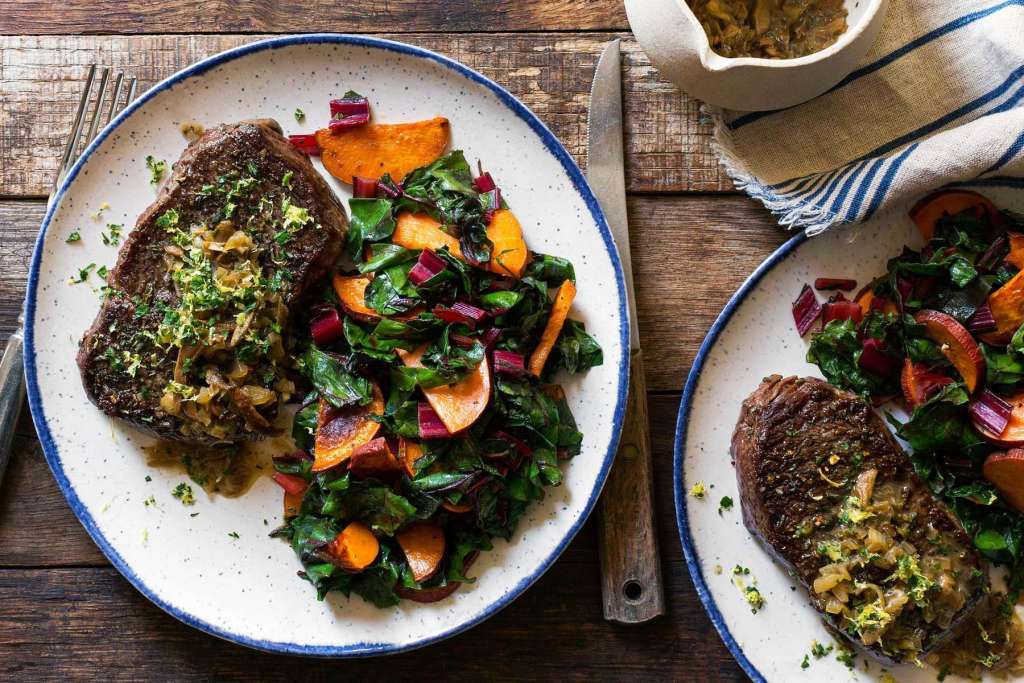 Sun Basket Basics—Searing Steak
Warm oil in a pan over medium-high heat.
While the oil heats, pat the steak dry and season both sides with salt and pepper. 
When the pan is hot, sear the steak over medium-high heat, turning frequently (to ensure an even crust) until well browned, 6 to 8 minutes for medium-rare for top sirloin and New York strip, and 8 to 12 minutes for filet mignon. 
Transfer to a cutting board and let the steak rest for at least 5 minutes.