In Defense of Snacking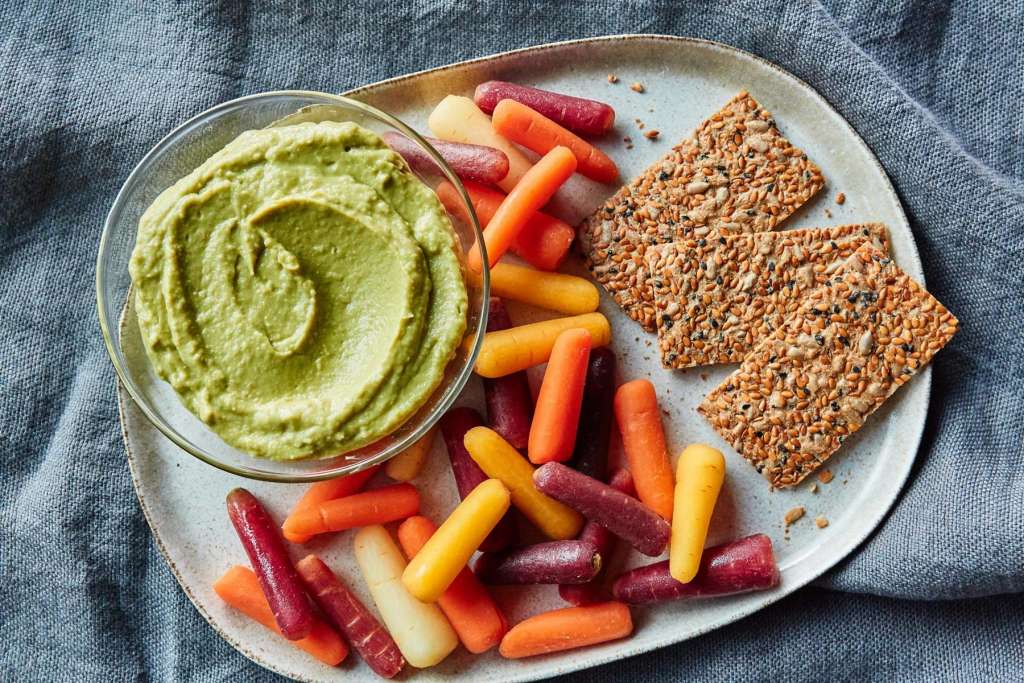 The average American eats 2.2 snacks a day, amounting to one-quarter of total calories, according to the USDA. Because snacks make up such a large portion of your diet, they can have a big impact on your health. Snacking gets a bad rap, but if you do it right and lay off the chips and pick up an apple instead, snacking can actually be good for you. Research suggests that eating small snacks throughout the day can help maintain a healthy weight, curb cravings, regulate mood, and give you the energy to keep you going all day.
Sun Basket's team of dietitians share some of the research that supports the benefits of healthy snacking.
Control your appetite
Studies have shown individuals who eat three meals and three snacks a day exhibit better appetite control than those who eat three meals a day and no snacks. Other research suggests that high-protein snacks are key to curbing appetite and promoting satiety.  
Enjoy better nutrition
Snackers may have one on the rest of us when it comes to nutrition. As long as you choose the right foods, snacks can increase your intake of macronutrients and recommended food groups.  A study published in the Journal of Nutrition and Dietetics found that snacking was associated with nutrient-dense diets.
Increase your energy
Eating small meals every three to four hours can help keep energy levels stable. Skipping meals means that you miss out on needed calories and can drain your energy, which can set you up for eating too much at your next meal. Eating healthy snacks throughout the day can help keep blood sugar levels steady.
Smile more
A study of 100 students examined the impact of chocolate cookies versus fruit on mood and emotional health. The results showed that snacking on fruits rather than cookies was associated with lower anxiety, depression, and emotional distress.
Support a healthy weight
Research suggests snacking can increase metabolism, reduce hunger, and improve glucose and insulin control. However, the key is choosing the right snack and being mindful of the portion.
NEW! Snacks by Sun Basket
Speaking of choosing the right snack, we're offering the best of Sun Basket flavor, in snack form, delivered weekly with your order. Our fresh, housemade Signature Dips & Dippers—organic baby carrots and gluten-free crackers—satisfy midday munchies and late-night snack attacks. Our chefs have whipped up such exciting dips as green goddess, muhammara red pepper, and creamy Buffalo that taste amazing and still cater to your dietary preferences (vegan spinach-artichoke dip, anyone?). Look for them in the "Add-Ons" section of your menu page each week.