Sun Basket's staff dietitian picks her favorite recipes from our menu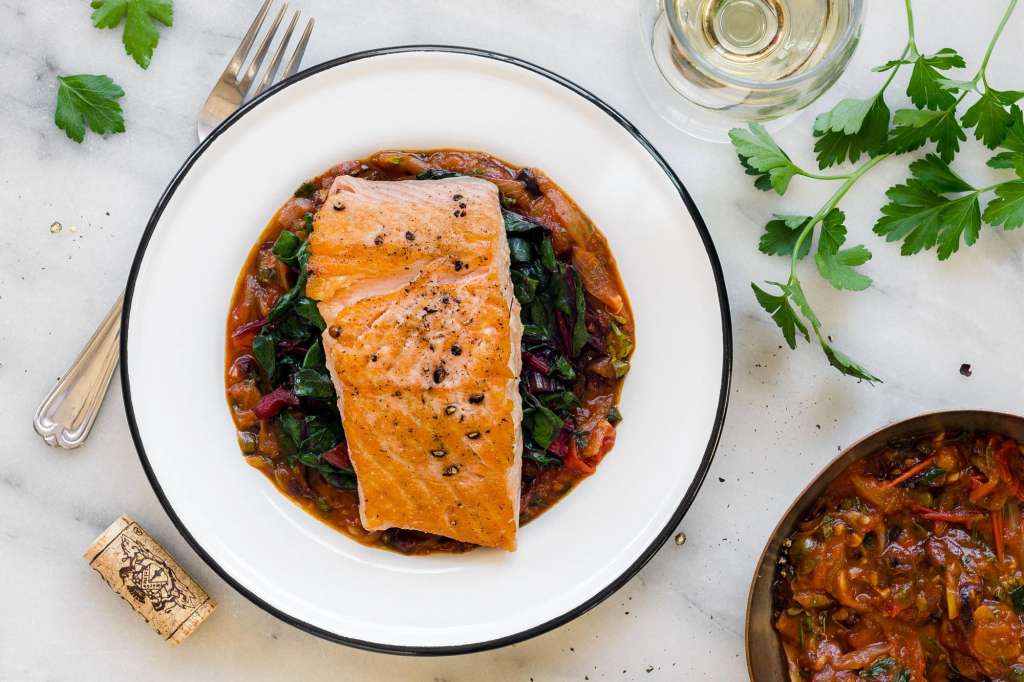 There's a new option on the Sun Basket menu. Our Nutritionist's Favorite is just that—the recipe coming out of our kitchen that hits all the key points for Kaley Todd, Sun Basket's staff dietitian. Kaley, who takes a holistic approach to her job, is not one to focus narrowly on any single part of the nutrient breakdown, like calories or fat. Instead, she looks for dishes that balance all the principles of good eating, with great flavor being at the top of her list. After all, what's the point of cooking something healthy if no one wants to eat it?
With that in mind, Kaley offers a preview of her favorite recipes for the next few weeks. Order them now at sunbasket.com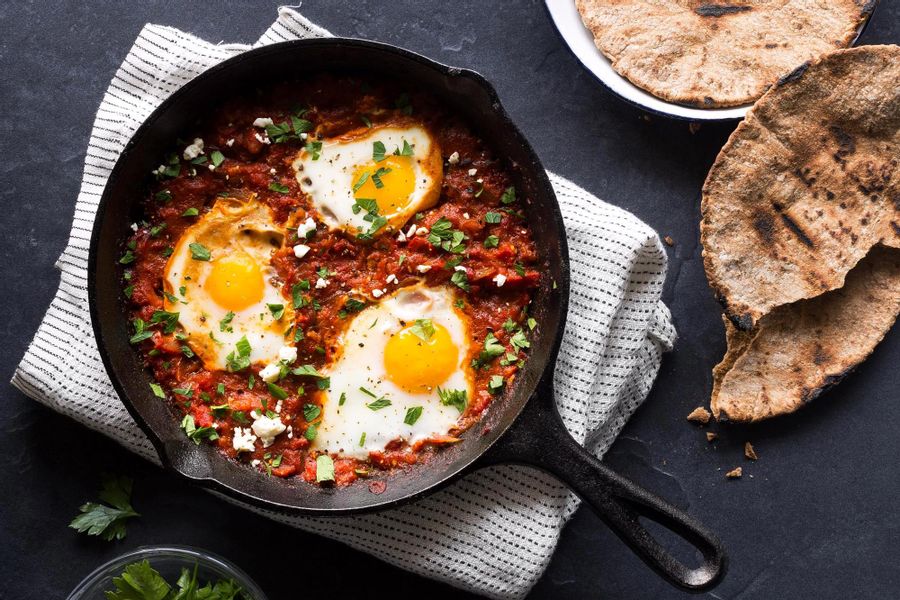 Shakshuka with Feta and Toasted Pita
Eggs are one of my favorite foods. There's just so much that's good about them. High in protein, low in calories, they're also a powerhouse of disease fighting nutrients. And they're particularly delicious baked in a vitamin C-rich blend of peppers and tomatoes with a side of fiber-boosting whole wheat pita.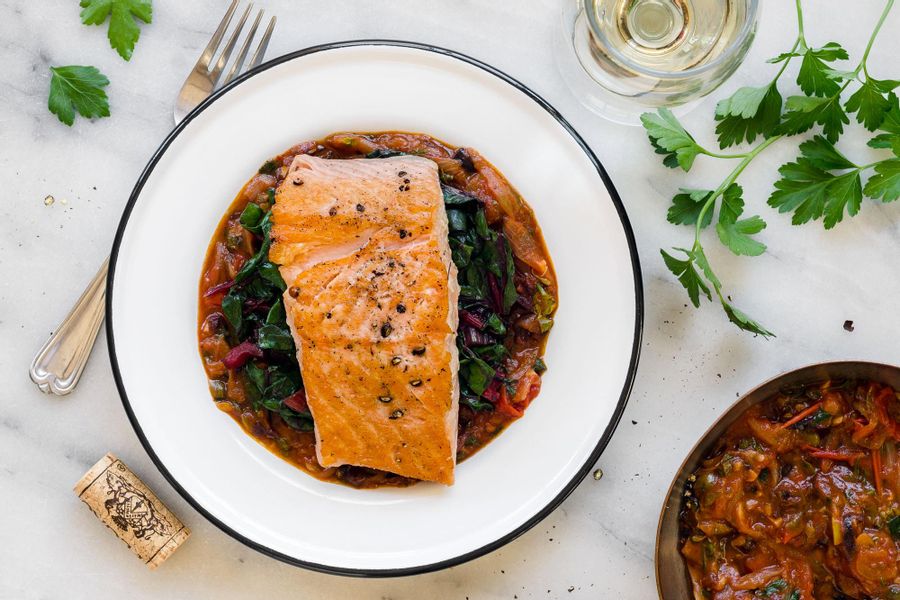 Salmon alla Puttanesca with Chard
I'm a huge fan of the Mediterranean Diet. The evidence is strong that it promotes good health and longevity, and it's strong on many of my favorite antioxidant foods like olive oil and tomatoes. Pair them with omega-3 loaded salmon, and you've got what I consider a perfect dish.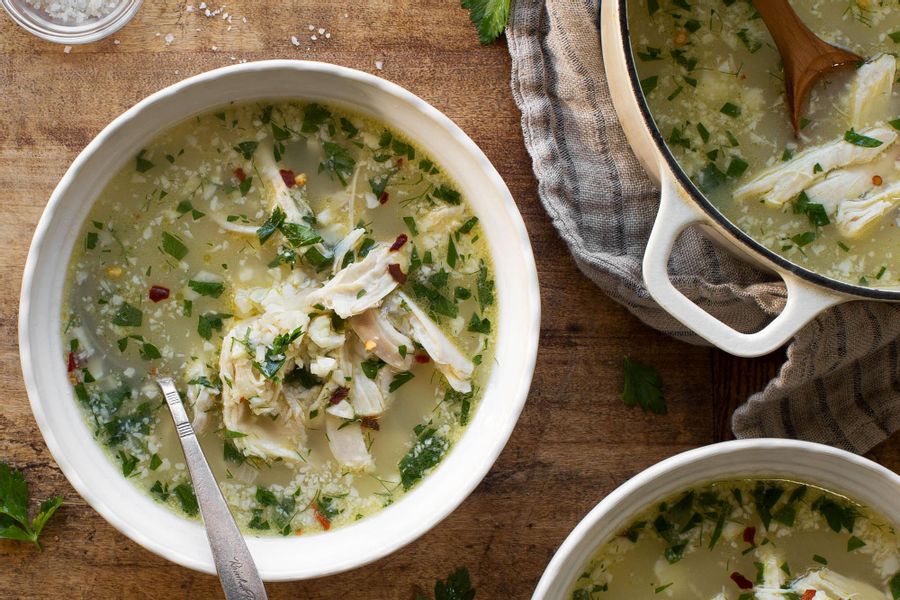 Avgolemono chicken soup with lemon, egg, and cauliflower "rice"
This soothing soup is just what I need to handle the stress of the holidays. There's plenty of rich food around this time of year, so I really like how this fills me up without weighing me down. The lemon keeps the flavors light and focused, and the antioxidant-rich cauliflower is a disease fighter that's also a good source of vitamins C and K, fiber, and folic acid.