How to Make Your Own Natural Lip Balm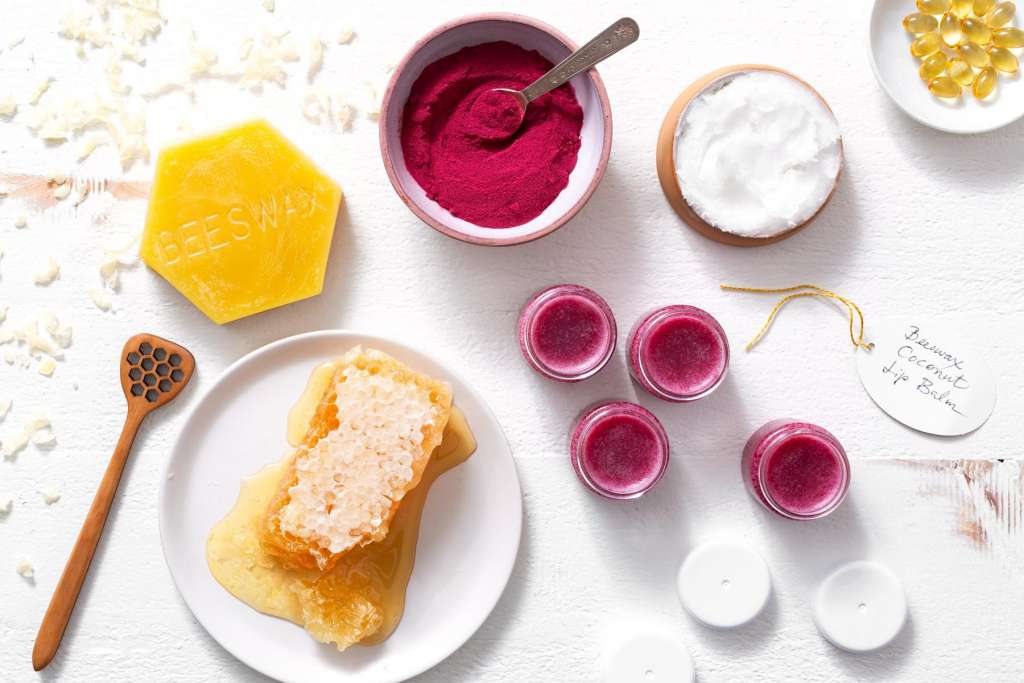 DIY Beeswax Coconut Lip Balm Recipe
The best thing about making your own beauty products is that you control what goes in them. No unpronounceable ingredients, nothing of unspecified origin, just pure, simple ingredients from your own kitchen. This one, made by Kate Langheim from our Test Kitchen team, comes together in just minutes and makes a great gift. 
Ingredients
1 tablespoon organic beeswax, grated
1 tablespoon organic coconut oil
One 400-IU capsule vitamin E, cut open and emptied (capsule discarded)
1 teaspoon honey
½ teaspoon beet powder for color, optional
½ teaspoon almond oil or peppermint oil, optional 
Tools
Small sauce pot, measuring spoons, whisk, small pots, jars, or Sun Basket containers for storing
1. In a small sauce pot over low heat, add beeswax, coconut oil, vitamin E, and honey and whisk together until melted. Remove from heat and whisk in beet powder and essential oil, if using.
2. Pour the mixture into pots or jars and let cool completely. The coconut oil will solidify at room temperature, making it a balm rather than a liquid. Store at room temperature, out of direct sunlight, for up to 1 month.
Ingredient IQ: 
Coconut oil: A natural humectant, meaning it retains moisture.
Honey: Antibacterial, antifungal, and moisturizing
Vitamin E: An antioxidant that helps protect the lips from damage caused by free radicals.
Beeswax: Helps heals cracks, lesions caused by psoriasis, and eczema.