Onions 101: April Market Watch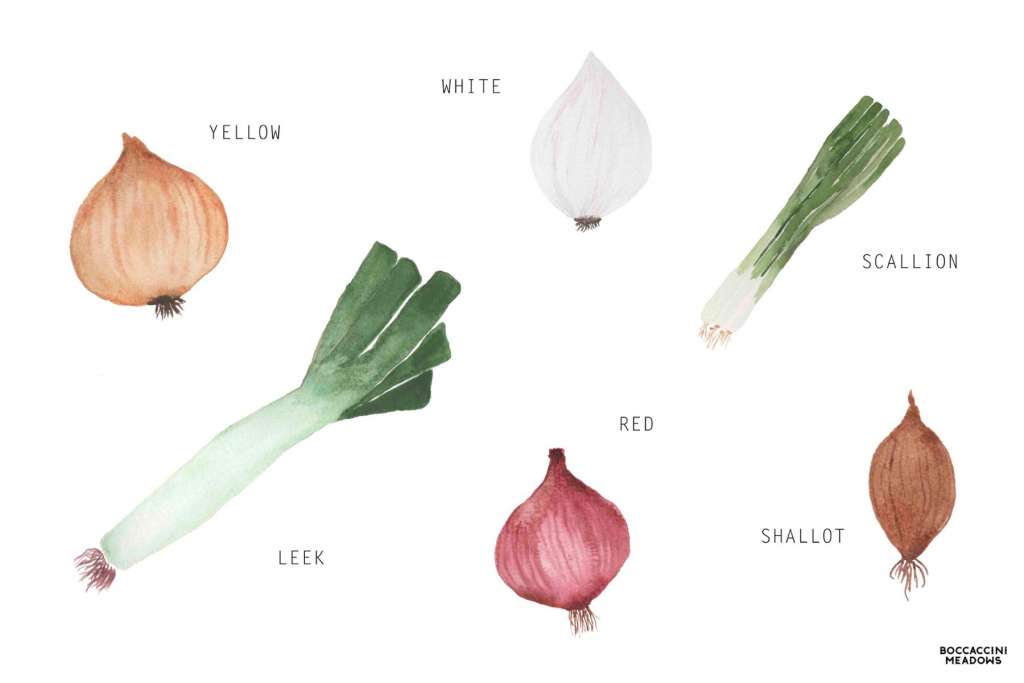 Though onions are available all year round, they vary in color, flavor, and size depending on when they're harvested. Onions picked in the spring and summer typically have a thinner, lighter skin. Their higher water content means they have a shorter shelf life and causes them to bruise more easily. Spring and summer onions have a mild flavor that makes them a great choice for salads, sandwiches, and fresh, lightly-cooked or grilled dishes
In the winter and fall, onions have thicker, darker skins, lower water content and a longer shelf life. Their flavor tends to be more pungent, which makes them an excellent choice for slow cooked dishes like braises and stews. 
Onions oxidize quickly once cut and can develop off flavors, so always slice them just before using. Transfer to a hot pan right away if you're cooking them or, if using them raw, considering keeping the onions in a bowl of ice water until ready to use. This will tame their pungency, while preserving their texture. Cooking onions over high heat can make them bitter, so always sauté them over low or medium heat. 
Because of challenges in the supply chain, it's sometimes necessary for us to substitute one variety of organic onion for one not included in the ingredient list. 
Here are some of the onions you may find in your Sun Basket this month:  
Scallions 
Sweet, mild scallions offer a gentle onion flavor and a crisp, juicy texture. Scallions are good both raw and cooked, though the green tops tend to have a sharper flavor that we prefer as a garnish.  
Shallots 
A standard ingredient in French sauces and Asian stir-fries, shallots are crisp with a delicate flavor. 
Red onions
These have a sweeter, less pungent flavor than yellow onions. That makes them a good choice for pickling, or raw on sandwiches, or as a garnish. 
White onions 
The traditional onion for Mexican cuisine, white onions have a milder flavor than yellow onions and tend to be quite juicy. Due to the nature of their cell structure, white onions don't store quite as long as other varieties.
Yellow onions
This full-flavored onion is a reliable standby for cooking almost anything. Yellow onions turn a rich, dark brown when cooked, and have a tangy sweet flavor.
Chef's Tip:
Be sure to remove onions from your Sun Basket meal bag and store them in a cool dark place with plenty of ventilation, not in the refrigerator. 
To store scallions, stand their root ends in a tall glass or jar with about an inch of water. Cover loosely in a plastic bag and refrigerate until ready to use. Refresh the water every three days. 
Our commitment to seasonal cooking means adapting to the unpredictability of the marketplace. That means that sometimes you'll find fresh produce in your box that's different than what's shown in the recipe photo. The Market Watch page in your recipe book explores potential substitutions and shares information about the seasonal vegetables on your doorstep each week.