Yes, Snacking is Good For You.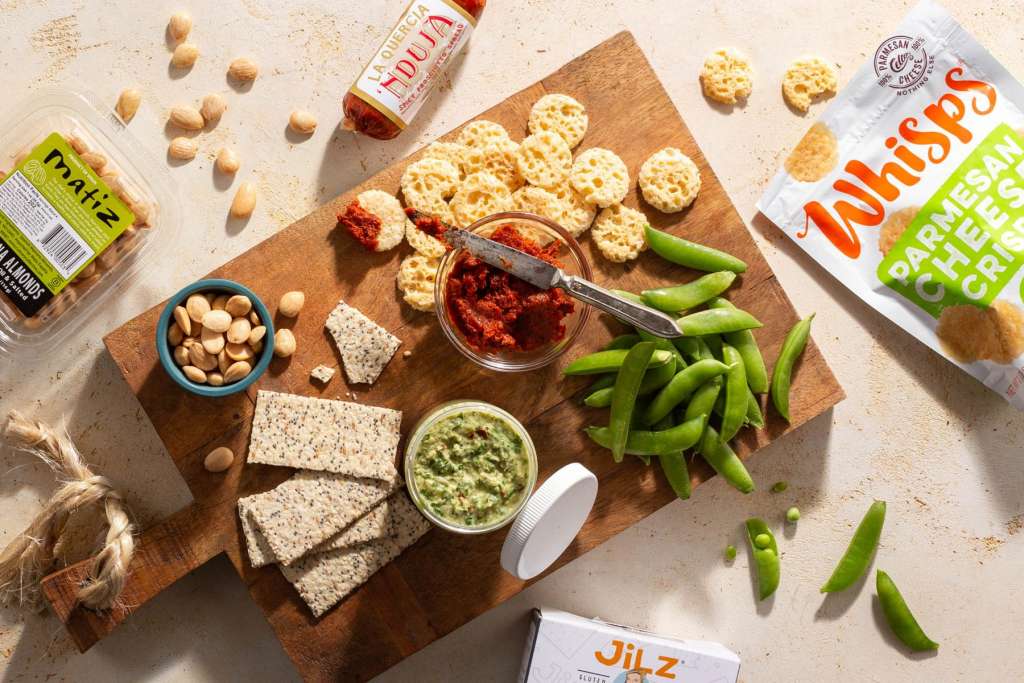 Let's face it. If you have a busy lifestyle, snacks can make up a large portion of your diet, but that doesn't mean snacks are bad. Sun Basket Director of Nutrition Lindsey Kane is a strong proponent of snacking because when you do it right, snacking can actually be good for you. Research suggests that eating small servings of food throughout the day can help maintain a healthy weight, curb cravings, and even regulate mood.
That's why our test kitchen and team of registered dietitians hand-selected the best in delicious, healthy snacks from our expanded menu. Here are a few of their favorites, grouped together into snack packs.
A Paleo Snack Pack
Doctor in the Kitchen Flackers organic flaxseed crackers, La Quercia 'nduja spicy prosciutto spread, Hu chocolate-covered hunks with almonds and sea salt
The Plant-Based Pack 
Avolov avocado chips with chili and lime, Sun Basket red pepper hummus, Bright Foods organic carrot pineapple ginger whole food bar
Some Carb-Conscious Options
Jilz gluten-free sea salt and cracked pepper crackers, Sun Basket spinach-artichoke dip, Country Archer hickory smoke turkey jerky
Kid-Friendly FTW
That's It apple and mango whole fruit bar, Whisps Parmesan cheese crisps, Vermont Smoke and Cure original beef and pork stick minis