Soaking Up Spring's Bounty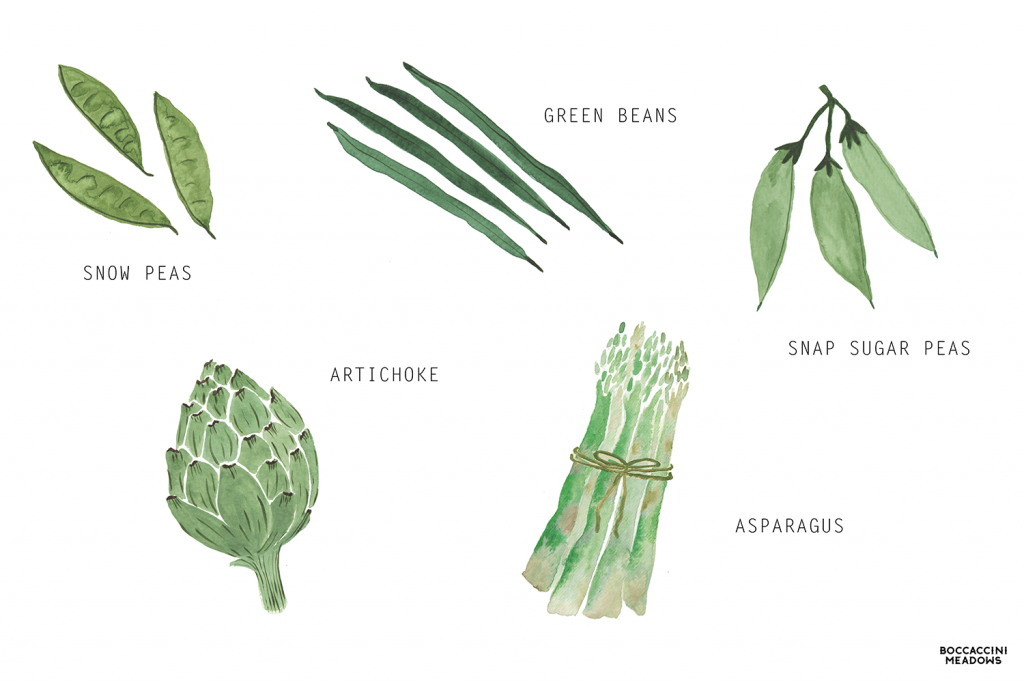 Sugar snap and snow peas, green beans, artichokes, and asparagus in pastas, stir-fries, and on flatbreads. These bright green vegetables help usher in the warm weather.
These green vegetables not only brighten a dish and add a pop of flavor, but they're also typically low in calories, rich in fiber and vitamin K, with both anti-inflammatory and antioxidant properties. 
While spring vegetables are plentiful right now, high demand—particularly for organic varieties—means that our buyers sometimes struggle to get all they need to fill our orders. When that happens, we need to substitute one organic spring vegetable for another. Which is why you might receive snow peas instead of sugar snap peas, or green beans instead of asparagus green beans, depending on what's available that week.
Our commitment to seasonal ingredients requires us to adapt to the unpredictability of the marketplace. Sometimes you'll find fresh produce in your box that's different than what's shown in the photo of the recipe. Here, we explore those potential substitutions and share some information about the seasonal vegetables in your box each week.
Illustration by @boccaccinimeadows