Strawberries and Cream Protein Shake Recipe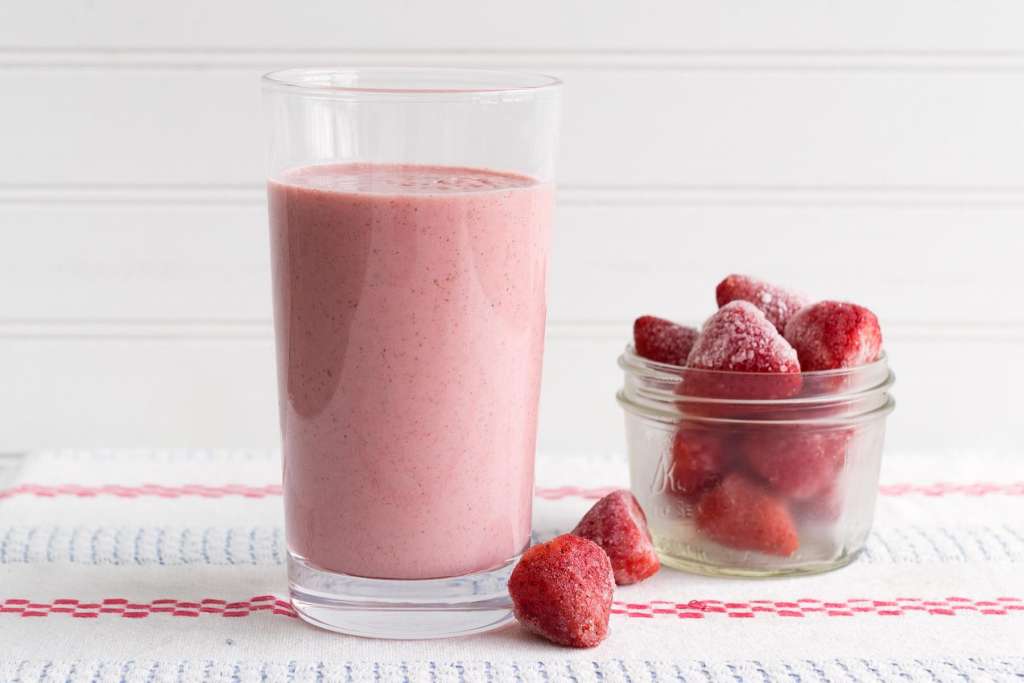 Hemp seeds are the surprise ingredient in this creamy strawberry shake. In addition to being a perfect protein (not many plant foods are), hemp seeds also deliver omega-3 and omega-6 fatty acids to protect your heart and boost your brain power. Chia seeds, another top-ranked source of plant protein, are ideal for building lean muscle, burning fat and balancing blood sugar.
Strawberries and Cream Protein Shake
Serves 2
Shopping List
1 cup coconut milk
¼ cup Greek yogurt
1½ tablespoons honey
½ pound frozen strawberries
2 tablespoons hemp seeds
1 tablespoon chia seeds
1 Blend the shakes
In a blender, combine the coconut milk, Greek yogurt, honey, strawberries, hemp seeds, and chia seeds. Lightly season with salt, if desired. Blend until smooth.
2 Serve
Pour the shakes into 2 glasses and serve.
Nutrition per serving: Calories: 270, Protein: 9g, Total Fat: 8g, Monounsaturated Fat: 0.5g, Polyunsaturated Fat: 5g, Saturated Fat: 1.5g, Cholesterol: 5mg, Carbohydrates: 41g, Fiber: 4g, Added Sugar (honey): 13g, Sodium: 140mg