Pistou Recipe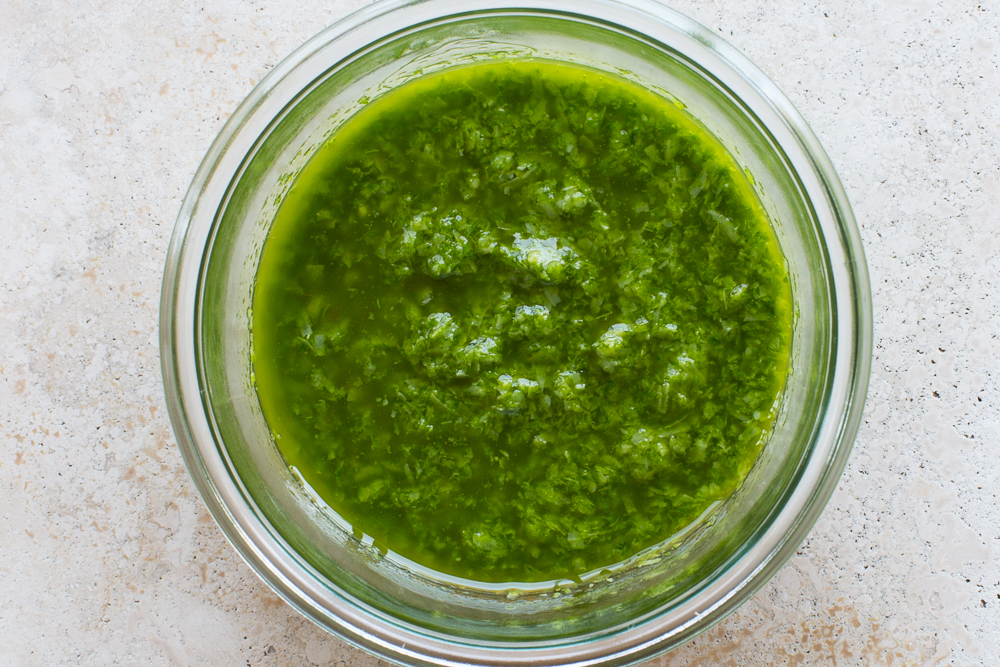 A sauce this simple demands the best-quality ingredients. Look for the brightest, most fragrant bunches of basil you can find and pull out your good olive oil. They'll make all the difference.
Pistou Sauce
Makes about ½ cup
Ingredients
1 bunch fresh basil
1 garlic clove 
2 tablespoons grated Parmesan
¼ cup plus 1 tablespoon extra virgin olive oil
1½ teaspoons kosher salt, plus more to taste
Tools 
Food processor
 1 Prep the ingredients
• Strip the basil leaves from the stems. Coarsely chop the leaves.
• Coarsely chop the garlic.
2 Make the pistou
In a food processor, process the basil, garlic, and Parmesan to a coarse paste. With the machine on, add the olive oil in a thin stream until blended. Add the salt and pulse to combine. Season to taste with more salt, if needed.
3 Serve
Transfer the pistou to a small bowl and serve.
The pistou can be covered and refrigerated for up to 3 days; to prevent browning, cover the pistou with a thin layer of olive oil or press a small piece of plastic wrap directly onto the surface. It can be frozen for up to 3 months.
Nutrition per serving (about 2 T): Calories: 150, Protein: 2 g, Total Fat: 16 g, Monounsaturated Fat: 11 g, Polyunsaturated Fat: 1.5 g, Saturated Fat: 3 g, Cholesterol: 5 mg, Carbohydrates: 1 g, Fiber: 0 g, Added Sugar: 0 g, Sodium: 700 mg