Four 5-Minute Organic Salads that are Better than your Sad Desk Lunch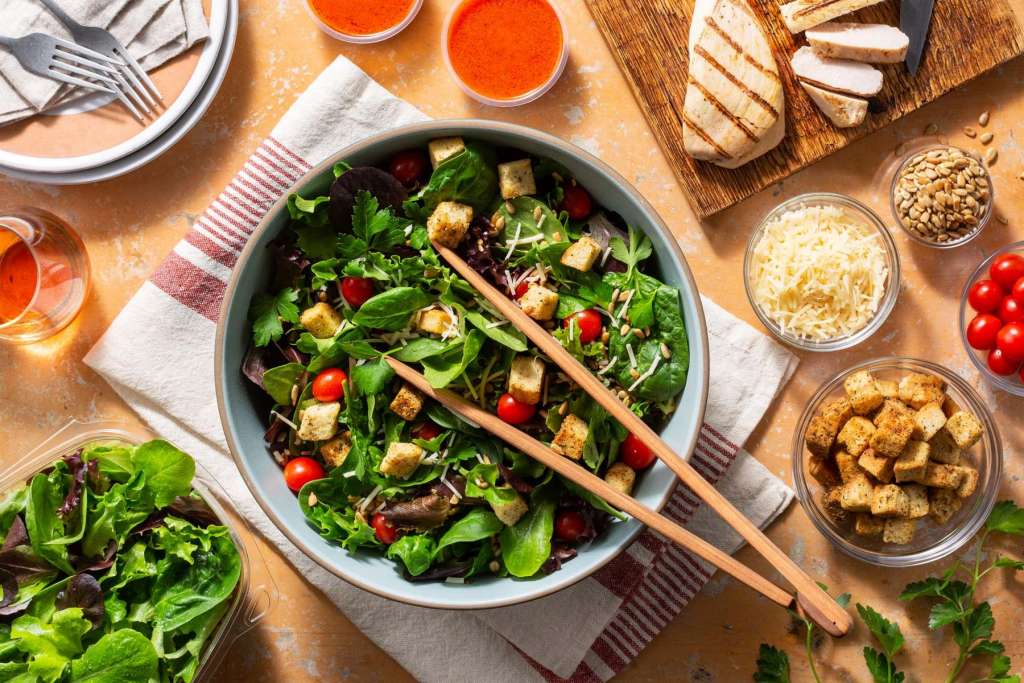 Effortless and beautiful, our 5-minute Organic Salads are hard to beat. With ingredients like crispy quinoa, savory sun-dried tomatoes, crisp greens, and housemade dressing, they're as delicious as they are stunning. Plus, you can add organic grilled chicken breast to any salad and organic rib-eye steaks to select salads. It's no wonder they're the envy of lunches everywhere.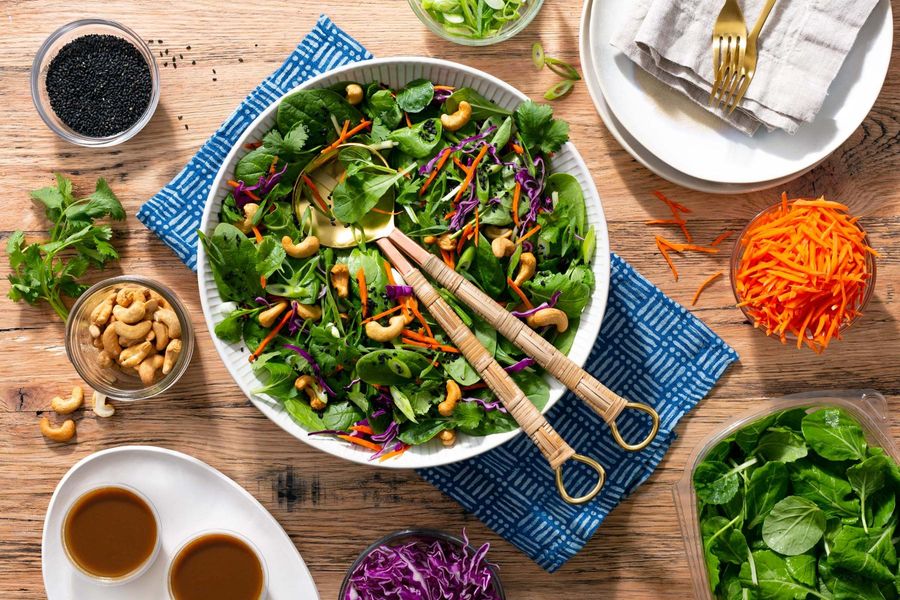 Rainbow Asian 
Better than: cold leftover takeout
Our Rainbow Asian Salad is a bowl of brightness that tastes even better than it looks (a tough bar to clear). Tamarind cashew dressing coats spinach, cabbage, dry-roasted cashews, and a super-nutty, black sesame-cilantro tag-team garnish.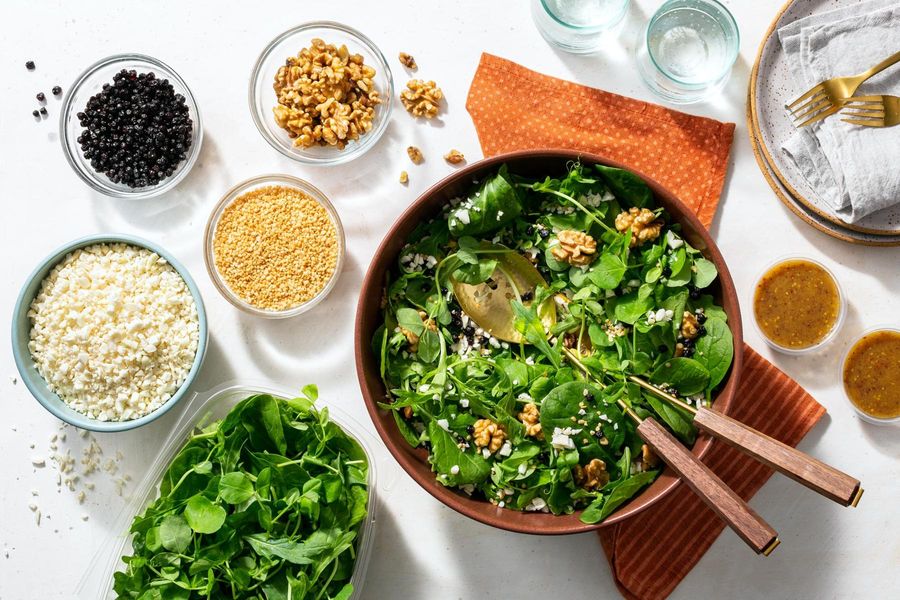 Protein Crunch 
Better than: a protein bar
This fuel-filled bowl of sensational super greens, not-too-sweet dried blueberries, crunchy walnuts, and crispy quinoa beats a dry protein bar every time.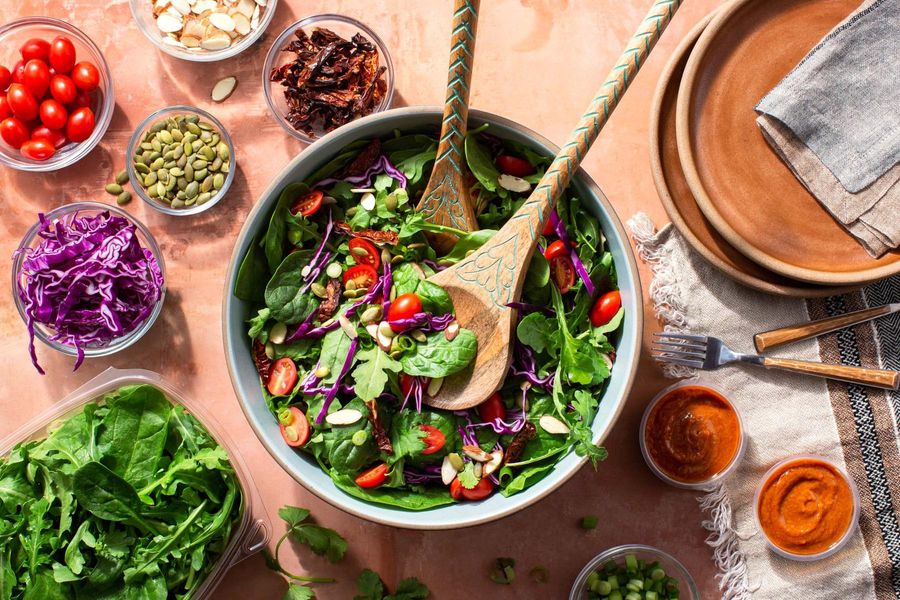 Spicy Southwestern
Better than: a microwave burrito
This one comes complete with crunchy cabbage, fresh herbs, rich sun-dried tomatoes, a pop of pepitas––plus a dreamy, creamy dressing.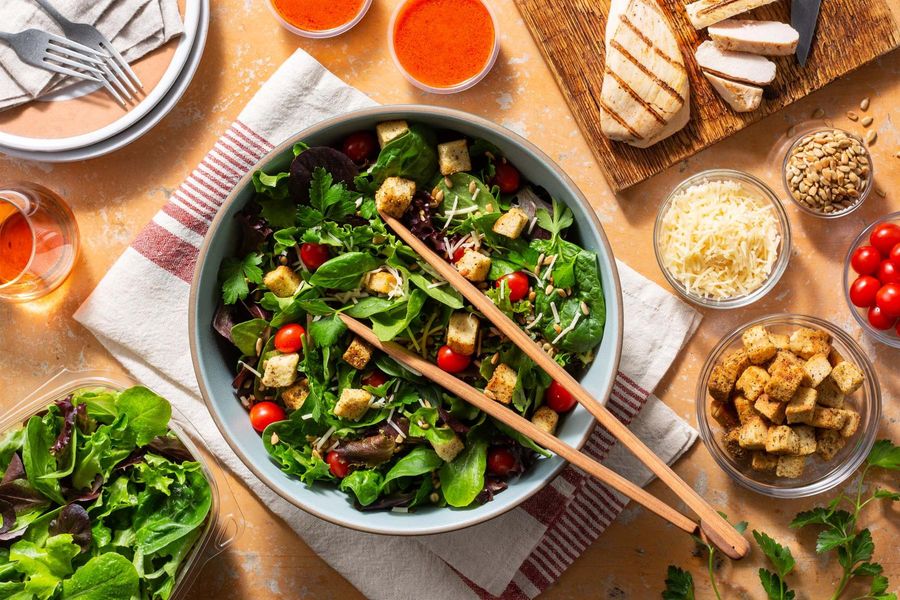 Garden Italian
Better than: A pre-packaged supermarket salad 
Our mix of greens, cherry tomatoes, and fresh parsley with parmesan, crunchy croutons, roasted sunflower seeds, and a generous portion of Sun Basket signature red-pepper vinaigrette has a flavor straight as bright as the Tuscan sun.