Celebrating the Cherry Blossom Festival in Japan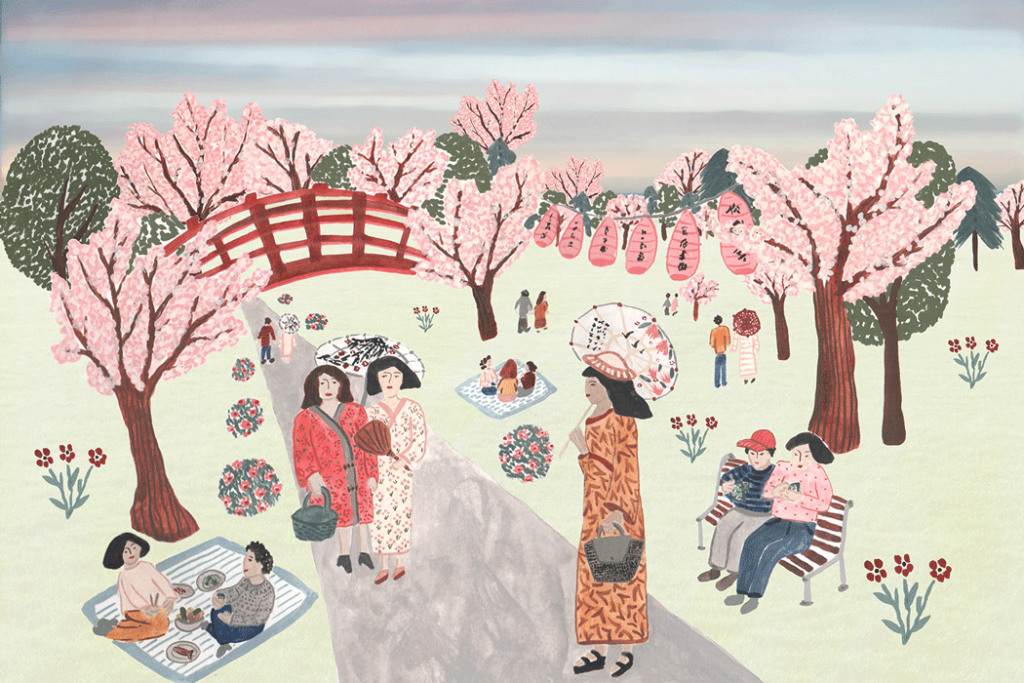 Around the world, the first signs of spring are often marked by more hours of daylight, warmer temperatures, and blossoming flowers. In Japan, the pink blooms on the cherry blossom trees, or sakura, signify the start of the season. The trees, native to Japan, grow everywhere from Okinawa to Osaka and Kyoto to Tokyo and bloom throughout April, signifying a time of renewal. In Japanese culture, sakura is a metaphor for the brevity and beauty of life, as the trees fill the country with bright pink blossoms for just over two weeks. 
To celebrate the blossoming of the country's national flower, people across the country attend sakura matsuri, festivals where they celebrate the thousands-year-old tradition of hanami, eating and drinking beneath the flowering trees. At night, couples often dine beneath the trees, a romantic after-dark version of hanami, referred to as yozakura.
While the festival is meant to celebrate the arrival of spring, an old Japanese proverb, hana yori dango ("dumplings rather than flowers") teases that the real allure of the celebration is the food and drinks rather than the trees themselves. 
Dumplings aren't the only food at hanami celebrations. Yakiniku, or grilled meats, fish, and vegetables, are also often part of hanami. Onigiri, a portable snack of rice filled with vegetables or meat, is often eaten as well. Many people dye the rice pink in honor of the sakura trees. 
illustration by @boccaccinimeadows