Sun Basket's Favorite Sicilian-Inspired Recipes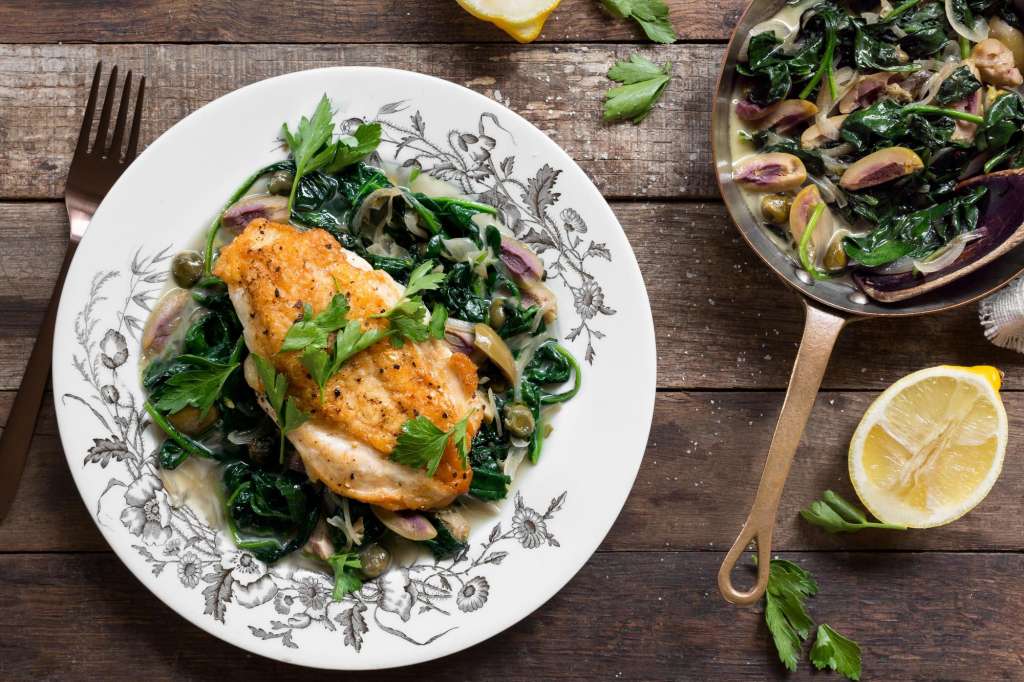 Tuna Salad, Almond Cookies, and this week's Globetrotter recipe, Quinoa Pasta with Caponata, aren't the only tastes of Sicily offered by Sun Basket. Here are some of our favorite Sicilian-inspired recipes from our archives.
Grilled fish with artichoke tapenade and fennel-orange salad
Seafood is far and away Sicily's preferred protein; fish are often served simply, whether grilled or pan-seared. Cardoons, the artichoke's ancient cousin, grow wild all over the island. We capture its slightly bitter flavor in a delicious salad that expresses the essence of agrodolce.
Baked rigatoni with eggplant, tomatoes, and ricotta
At every cafe and restaurant in the eastern city of Cataña you'll find pasta alla Norma. Named for a famous opera star, it consists of pasta with eggplant, tomatoes, basil, and a shower of crumbled ricotta salata. In Sun Basket's take, Chef Justine blends these classic Sicilian flavors in a baked dish perfect for cool nights.
Chicken with green olives, capers, and lemon
Many Sicilian dishes take little time to cook, because the ingredients are of such high quality, they need hardly any fussing. In one of Sun Basket's fastest recipes, three of Sicily's most iconic ingredients combine in an easy, potent pan sauce for chicken.