January Market Watch: When Flavors Need a Boost, Drop Acid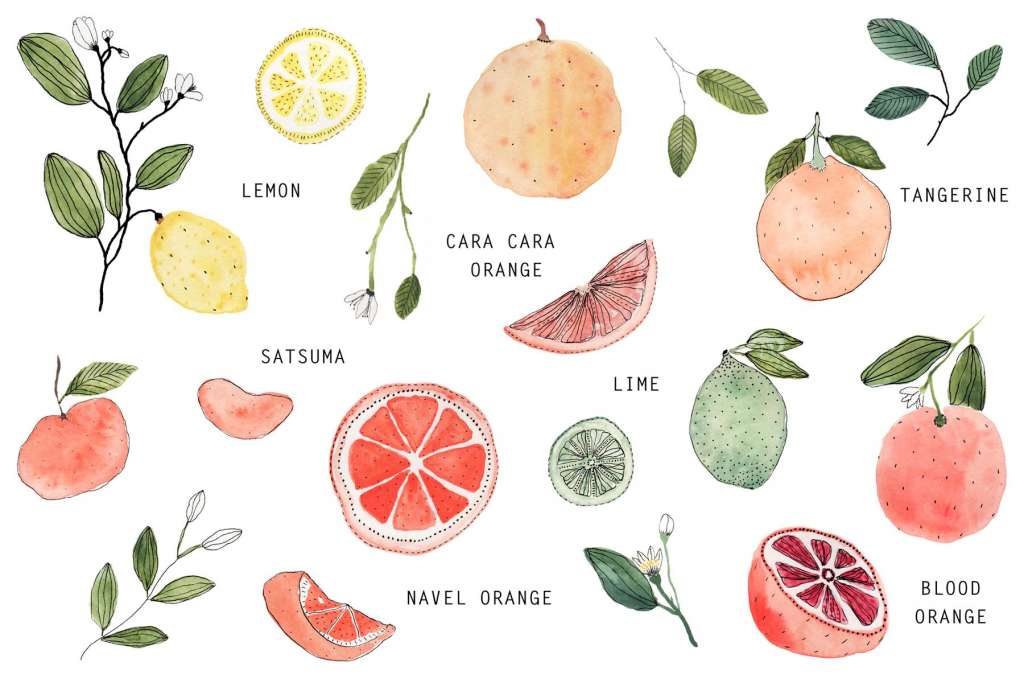 At Sun Basket, our commitment to seasonal cooking requires us to adapt to the unpredictability of the marketplace. That means that sometimes you'll find fresh produce in your box that's different than what's shown in the photograph of the recipe. On this page, we'll be exploring those potential substitutions and sharing some information about the seasonal vegetables and fruits in your box each week. 
If you ask Chef Justine what ingredient she relies on most often to sharpen the flavors in our recipes she'll tell you that, hands-down, it's citrus. According to Justine, "the sweet-tart juice and oil-rich zest offer a terrific alternative to salt and fat when I want to bring a dish into focus." This time of year, she's got plenty of varieties to choose from because winter is peak season for citrus fruits. 
Citrus blossoms bloom during the spring and by the time December rolls around, trees are filled with fruits. As the season, which typically runs through to March, continues, colder nights spark the fruit's natural color production leading to richer hues in all types of citrus from limes to blood oranges. Healthy trees can withstand frost and temperatures up to three degrees below freezing. Despite their ubiquity during colder months, sourcing large quantities of organic citrus can be difficult, so we often send different varieties depending on what's available. 
Hailed for their impressive amount of immunity-boosting vitamin C, citrus is also great for skin health because vitamin C supports collagen production which helps maintain skin's elasticity. Additionally, these sweet and tart fruits may help prevent a range of ailments from cardiovascular disease to cancer because they're loaded with antioxidants.  
Pro tip: Chef Justine recommends adding a squeeze of lemon juice as a way to save a dish you may have accidentally over-salted. 
From lemons to limes and grapefruits to tangerines, citrus are a welcome addition to dishes from around the world. This week try a squeeze of lime on our Shrimp Tacos Diablo with Pickled Cabbage and Lime or Burmese Chickpea-Tomato Soup with Lemongrass. Balance the flavors of our Moroccan Lamb Merguez Patties with Warm Carrot Salad with preserved lemon and brighten up your plate with sliced orange and lime zest in our Baja Sole in Parchment with Avocado-Citrus Salsa.
Illustration by @boccaccinimeadows