DIY Glittery Tea Light Holders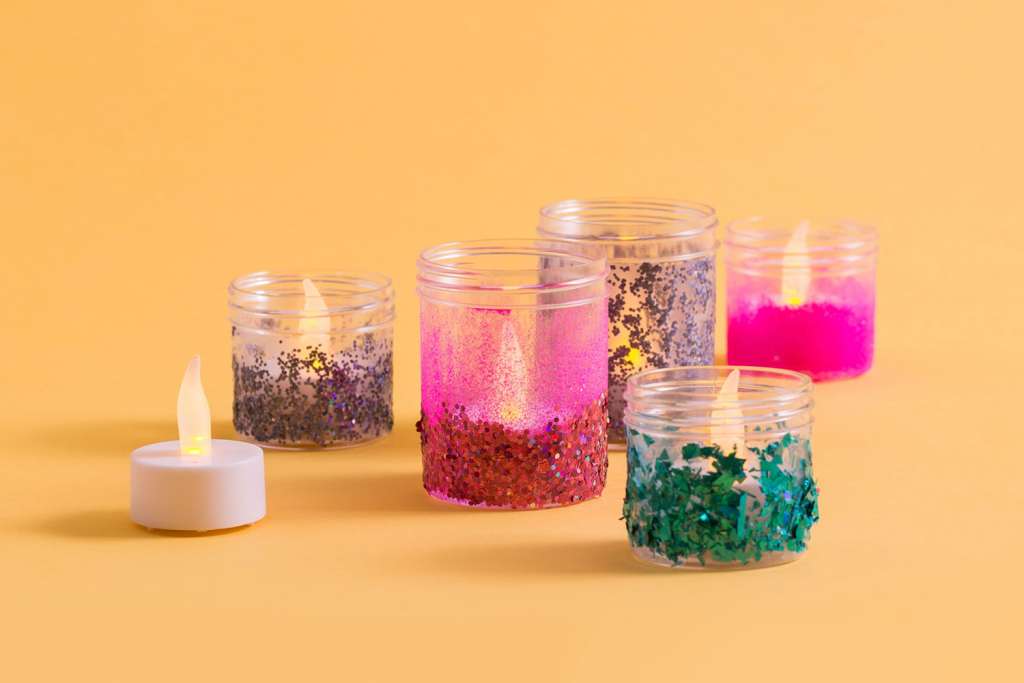 The plastic containers in your Sun Basket practically scream "reuse me." Here, we decorated them with glitter and glue to make sparkly tea light holders. Use them to light up a party, mantelpiece or the holiday table.
Glittery Tea Light Holder How-to
Materials
4 small bowls, for mixing glitter with glue
4 paintbrushes
Glitter in 4 different colors
Clear drying or glitter glue 
Four 2-ounce or 4-ounce Sun Basket recyclable screw-top plastic containers
4 battery-powered flameless tea lights
1. In a small bowl, using a paintbrush, mix 1 teaspoon glitter with 1 tablespoon glue. Depending on the size of the glitter, you may want to add up to 2 teaspoons glitter to the glue to make it more sparkly.
2. Using the paintbrush, apply the glitter glue to the outside of one of the recyclable plastic containers from just below the rim to the base. Let dry.
3. When dry, paint another layer of glitter glue on the container. You can paint the whole thing, rim to base, as you did before, or just the bottom half to create an ombré look.
4. Repeat with the rest of your containers and glitter, using a different color glitter for each container.
5. When they glitter on all the containers is dry, turn on the tea lights and put 1 tea light inside each container.