Tic-Tac-Toe Go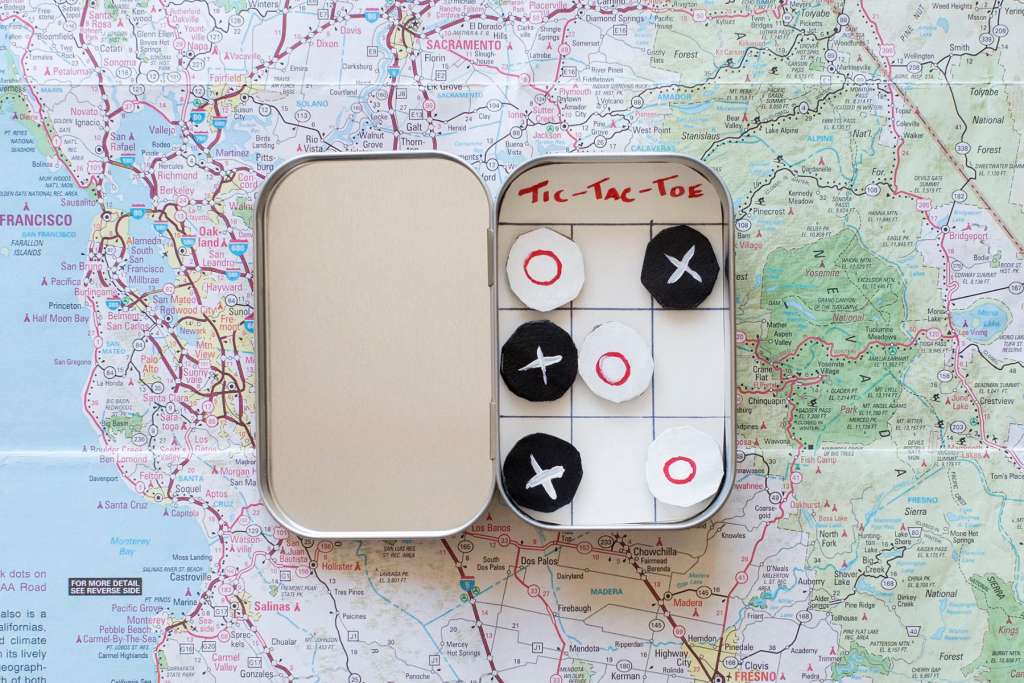 On a plane, on a train, or in the car, this little travel tic-tac-toe will go with you anywhere. Play it on a camping trip or a sunny afternoon in the backyard. 
DIY Travel Tic-Tac-Toe
Materials
Small metal container, such as an empty mint box 
Pen
1 small piece of paper
Scissors
1 small piece of cardboard (this is a fun way to recycle the cardboard insert from your Sun Basket box)
1 penny, button, or other small round object, optional 
Paint or colored markers
Steps
1. Trace the shape of the metal container on the paper and use scissors to cut it out. This will be your tic-tac-toe board. 
2. Draw a tic-tac-toe grid on the paper and press into the bottom of the tin (if it doesn't fit, you may have to carefully trim the edges until it does). 
3. On the cardboard, draw 10 circles small enough to fit inside the squares on your grid. (Trace a penny or button to help you get an even shape.) Cut out the circles. Use paint or markers to make half of them one color and the other half another color. Draw or paint x's on one color of the circles and o's on the other. 
4. Tic-Tac-Toe, Go!