Eating in the Eastern Mediterranean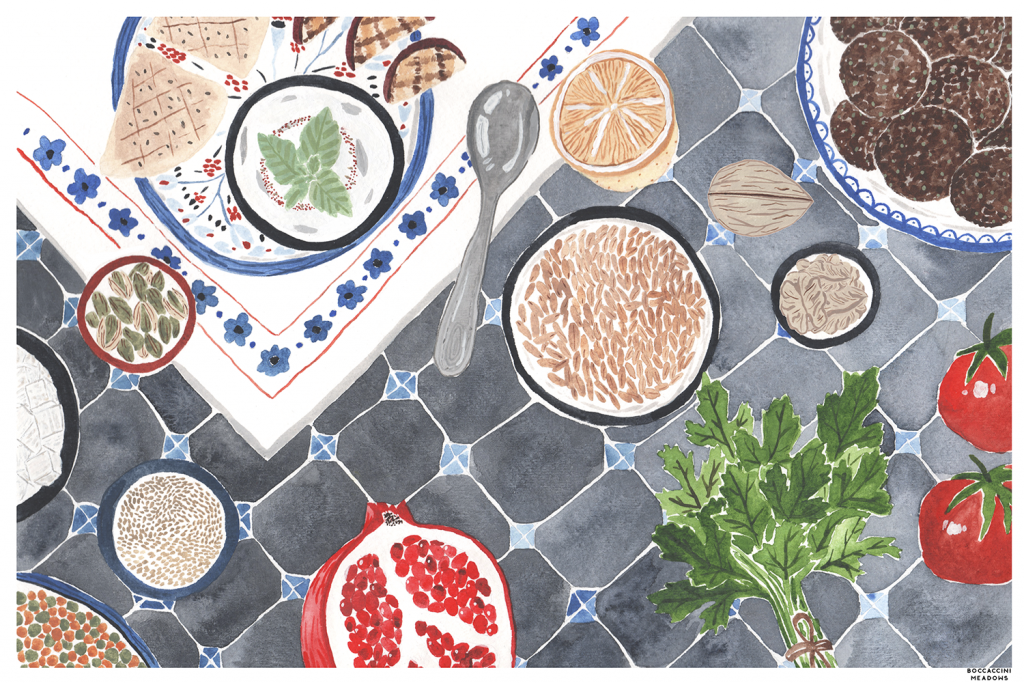 May is International Mediterranean Diet Month, and Sun Basket is celebrating the flavors that make up one of the world's healthiest diets. 
The image of Turkish and Lebanese food in America is often limited to hummus, flatbread, and kebabs. But there's more to the larders of these two countries of the eastern Mediterranean than chickpeas, lavash, and skewered meat.
Rooted in Levant flavors (a historical term for Eastern Mediterranean region), both Lebanese and Turkish cuisine focus on whole grains; fresh fruits and vegetables; lots of lemon, garlic, and herbs; olive oil; seafood; and poultry. Red meat, which is traditionally reserved for special occasions, typically takes the form of lamb on the coast, and goat in the mountainous areas.
Turkish cooking was also influenced by Ottoman cuisines (a mash-up of the Central Asian, Middle Eastern, and Balkan tables), while Lebanese food also boasts a French connection. Beirut, the capital of Lebanon, was nicknamed "the Paris of the Middle East" at the end of World War II, thanks to its culture of art, fashion, and, of course, food, following over two decades of French rule. Meals in both countries often involve a spread of dishes, typically beginning with meze, a variety of dips and fresh or pickled vegetables, followed by grilled seafood, salads, and flatbread, and ending with desserts.
Our menu this week celebrates the classic flavors in the region. Fattoush Salad with Soft-Cooked Eggs and Za'atar-Spiced Chickpeas is a riff on a classic Levantine dish, we swap in quinoa for bulgur in the parsley-packed tabbouleh with our Lebanese-Style Chicken Breasts, and our Eggplant and Chickpea Ratatouille with Homemade Flatbreads is an ode to the importance of eggplant in Turkish cuisine.
Illustration by @boccaccinimeadows