Our Best Mediterranean Diet Recipes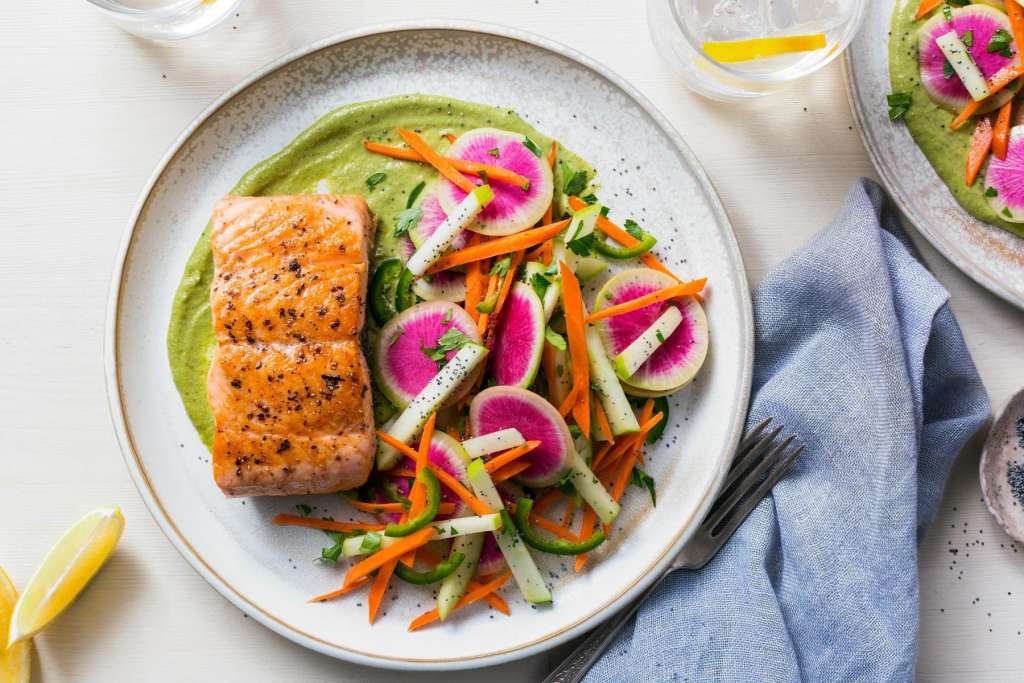 The recipes in Sun Basket's Mediterranean Diet meal plan span cuisines, reaching far beyond the Mediterranean region. Instead, we follow the basic tenets of one of the healthiest ways to eat. Our customer favorites reflect our variety of culinary influences, from Baja to Greece. Here are your most loved Mediterranean Meals.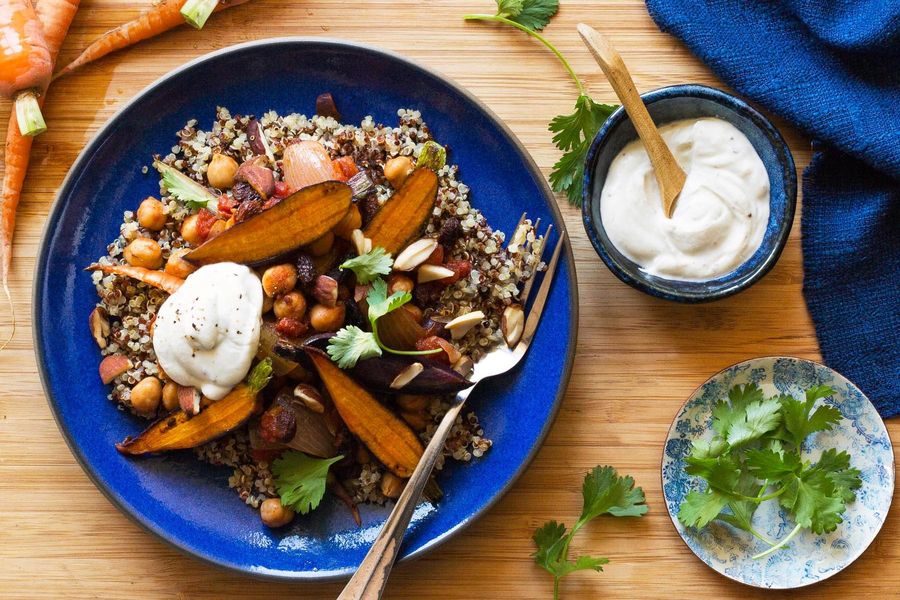 Braised Chickpeas and Carrots with Quinoa and Yogurt
Plant-based meals are the foundation of the Mediterranean Diet. They're nutrient dense, rich in fiber, and—like the delicious combination here of chickpeas, quinoa, and yogurt—can deliver big on protein without an ounce of meat.
"So delicious. I loved how the carrots took on a more exotic flavor when combined with the other ingredients in this dish." – Ella A.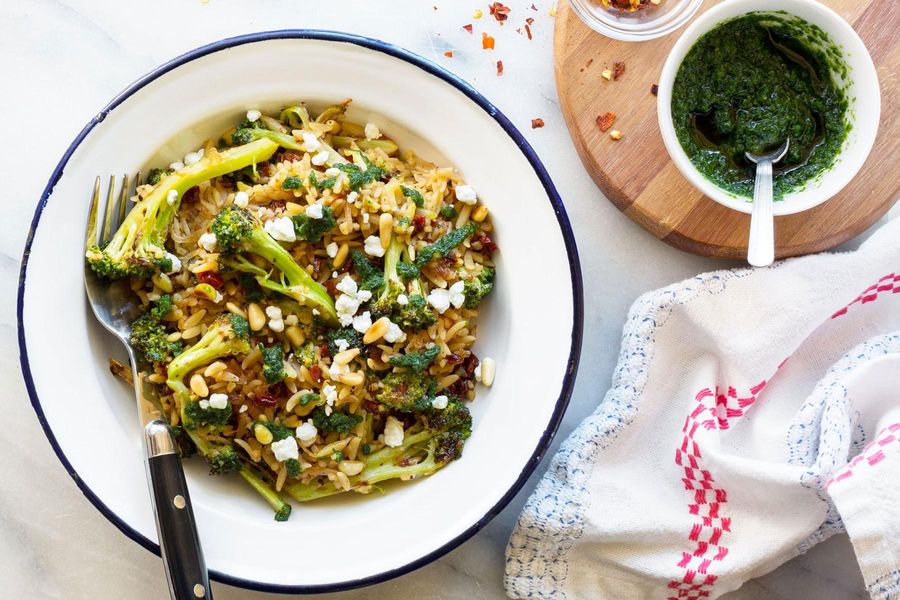 Orzo Bowls with Broccoli, Sun-Dried Tomatoes, and Pistou
Our signature pistou, a French cousin of pesto, adds an herbaceous punch to this pasta made with protein-packed, gluten-free quinoa. Fresh broccoli, sun-dried tomatoes, and pine nuts are the kind of good-for-you, flavor-packed ingredients that make the Mediterranean diet as delicious as it is healthy.
"My teenage son declared this his favorite Sun Basket yet! I loved how easy it was to make!" – Christopher D.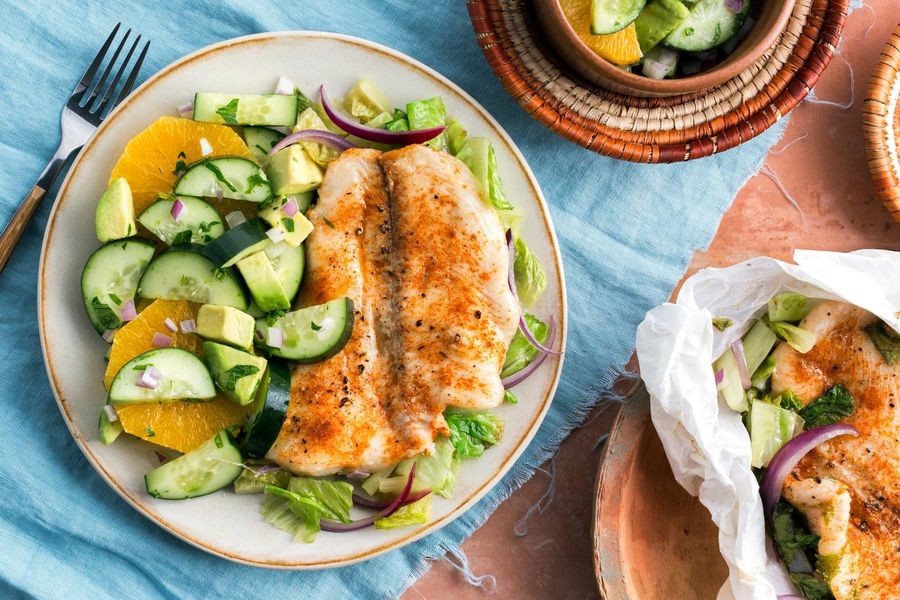 Baja Sole in Parchment with Avocado-Citrus Salad
The Mediterranean Diet recommends eating at least two servings of fish or seafood each week, but it doesn't say that you can't pair it with a fiber-rich salad of avocado, cucumbers, and sweet-tart oranges.
"Yummy! The fish in parchment is so moist and keeps the flavor well. The salad reminded me of ceviche and was perfect!!" – Therese R.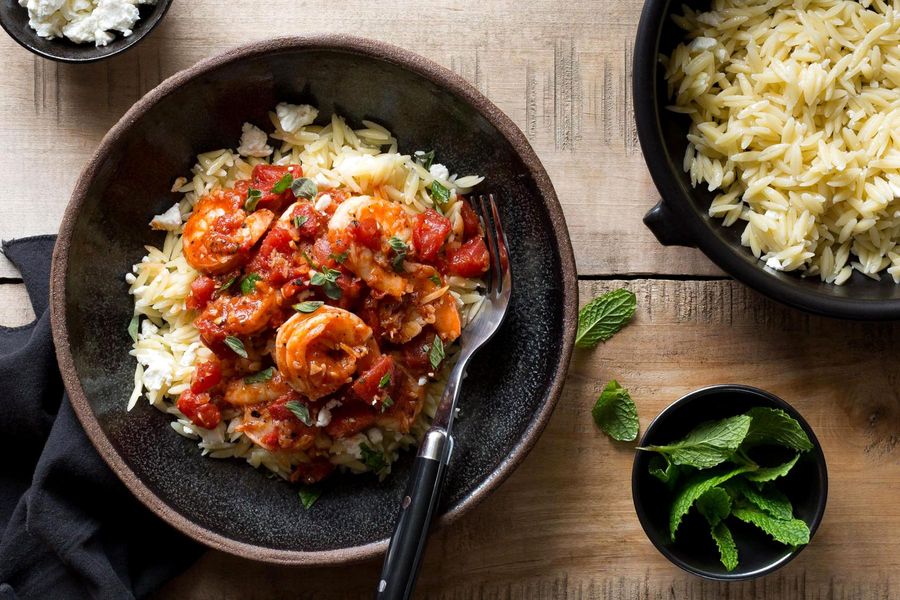 Greek Shrimp with Tomatoes, Feta, and Orzo
Loaded with vegetables and seafood, this bowl makes for a classic Mediterranean meal. A familiar combination of complementary flavors mix for an easy, delicious meal with plenty of herbs for a full flavor.
"The fresh herbs made this dish. The shrimp was super fresh tasting and I will make this again on my own. What a great spice too!! Never would have put paprika and the black spicy pepper on it. Great dish. Thank you!" – Carla N.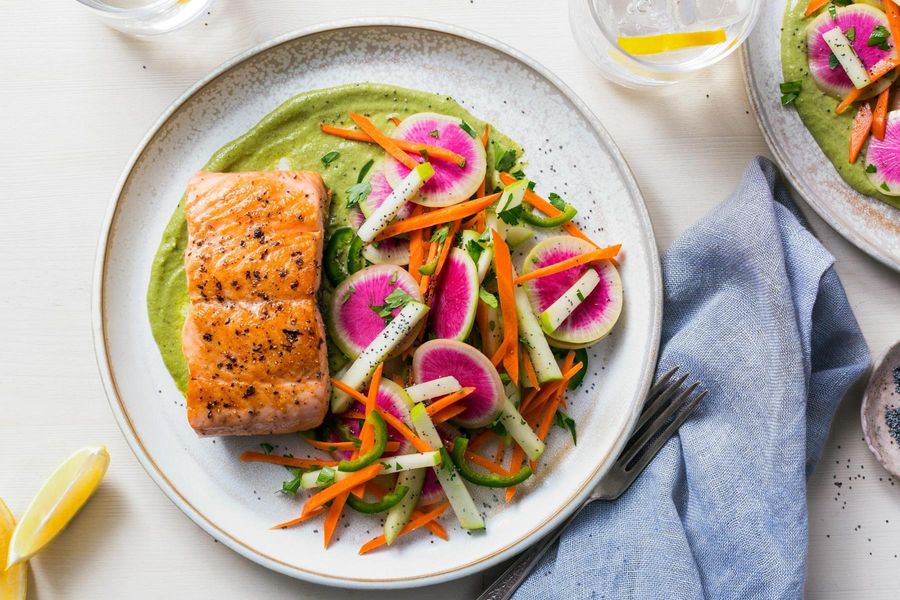 Salmon with Green Romesco and Apple-Poppy Seed Salad
A colorful plate is an excellent sign of a nutrient-rich meal. Heart-healthy salmon finds a bold contrast in our signature Sun Basket green romesco. Made with green chiles and pumpkin seeds, our popular sauce delivers a triple threat of protein, antioxidants, and flavor.
"I will order this EVERY time you put it on the menu. One of the best dishes I have ever cooked. I learned how watermelon radish tastes (yum), and that apple and chili pepper are an amazing combo." – Robin M.