Our Most Exceptional Mediterranean Recipes Delivered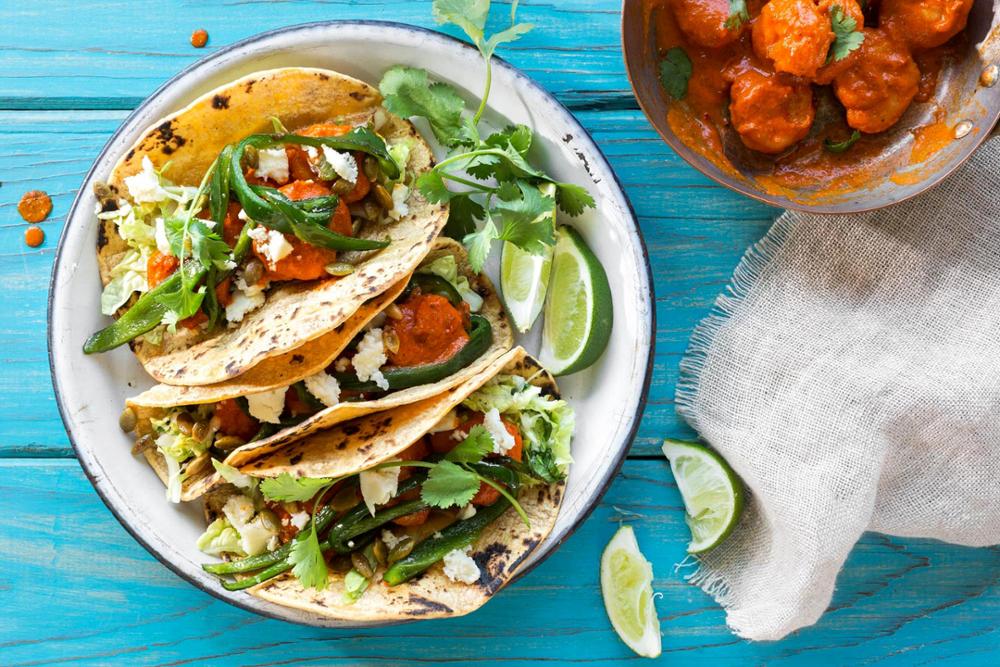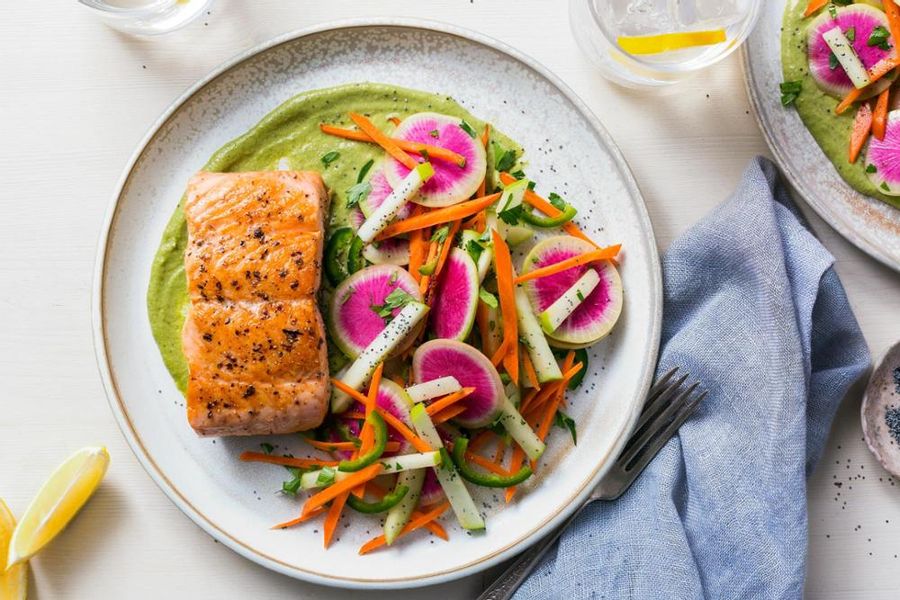 Salmon with green romesco and apple-poppy seed salad
A bright apple-radish salad, speckled with poppy seeds, balances out the richness of the green romesco in this simple seafood dish.
I will order this EVERY time you put it on the menu. One of the best dishes I have ever cooked. I learned how watermelon radish tastes (yum), and that apple and chili pepper are an amazing combo. -Robin M.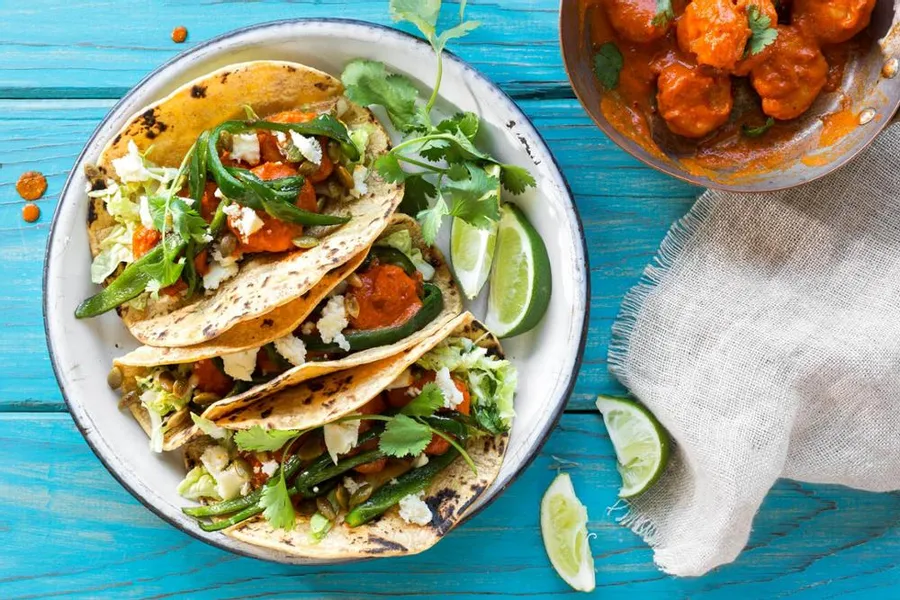 Shrimp tacos diablo with pickled cabbage and lime
These Baja-inspired gluten-free shrimp tacos require only one pan and take about half an hour to throw together.
I literally almost cried when I took a bite. It was the best meal we've had in a long time. -Jeffrey B.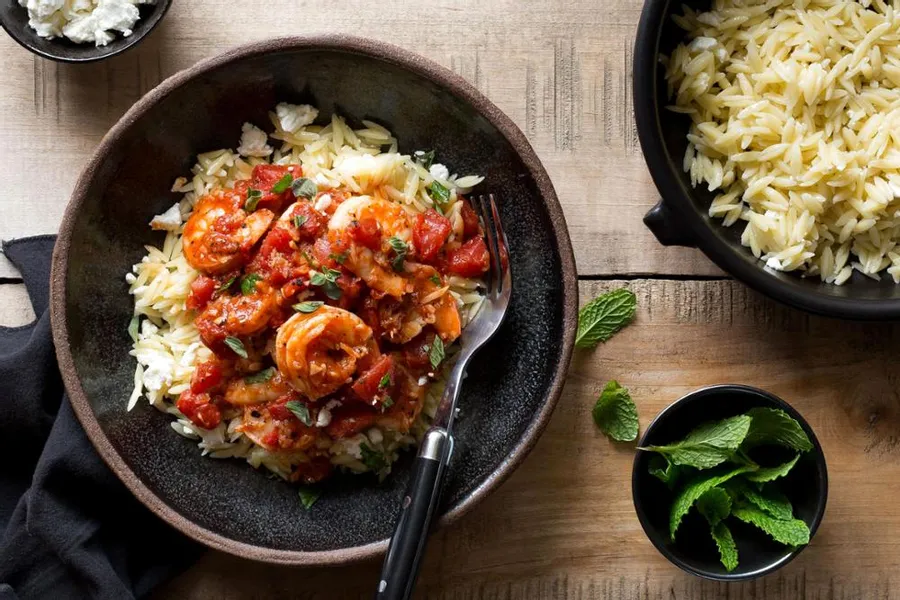 Greek shrimp with tomatoes, feta, and orzo
Cheese and seafood don't always play well together, but this iconic Greek dish is an exception—feta loves shrimp, and vice versa.
This was so, SO good!! My absolute favorite so far. I literally wanted to lick the pan when it was gone! – Sandra C.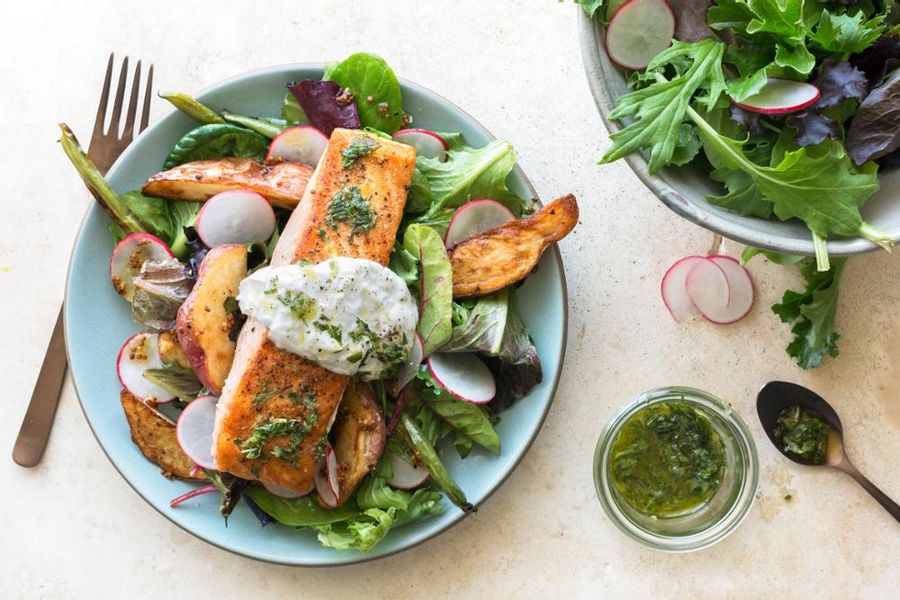 Salmon with roasted potatoes and green beans
This fast and easy gluten-free dinner is inspired by the French classic salade niçoise, with omega-3-rich, pan-seared wild salmon fillets standing in for tuna.
Just cooked this and it was excellent! Easy, quick, and SO tasty! Learned some things along the way too (cooking-wise) that I've been doing wrong for years. Looking forward to the next recipe. – Dora W.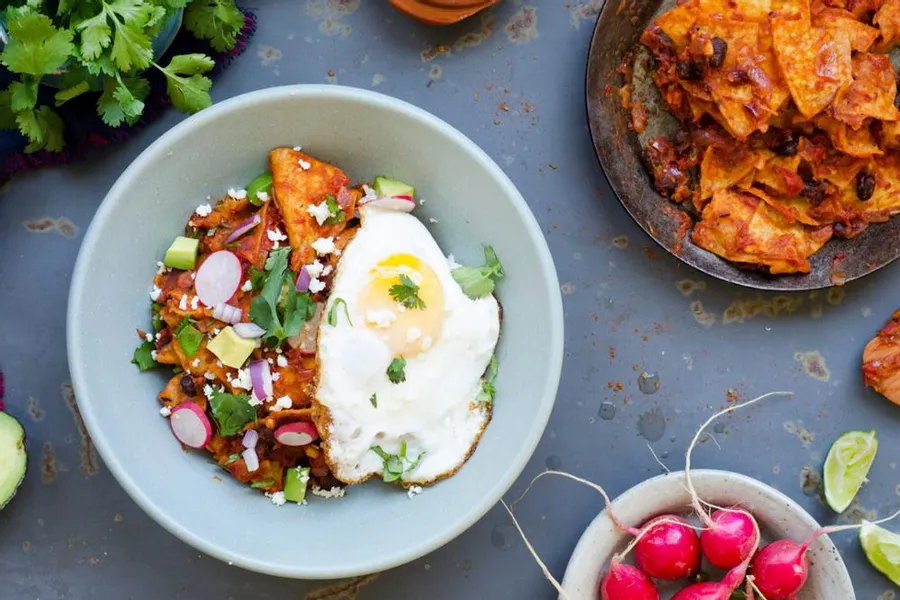 Chipotle chilaquiles with black beans and fried eggs
Our chipotle chilaquiles are sure to please both the gluten-free and vegetarians at your dinner party, even if it's just a party of one.
Exceptional!!! Rave reviews from the whole picky family – gf, vegetarian, vegan (without egg and cheese) alike! Love this one! – Keegan R.
All of the recipes in our Mediterranean Meal Plan are based on the Mediterranean Diet, named the  #1 Diet for Healthy Eating according to the U.S. News & Health Report.