No Toss-Up Here: Our Top 5 Salads Ranked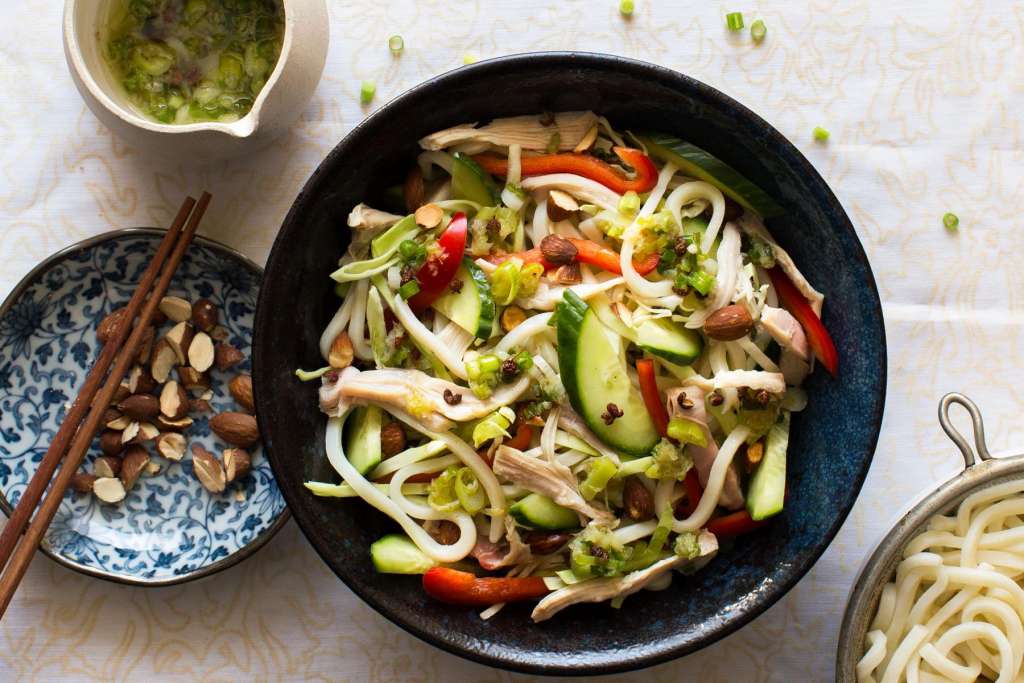 Think outside the bowl with these creative salads, from steak to noodles to a vegan tuna alternative.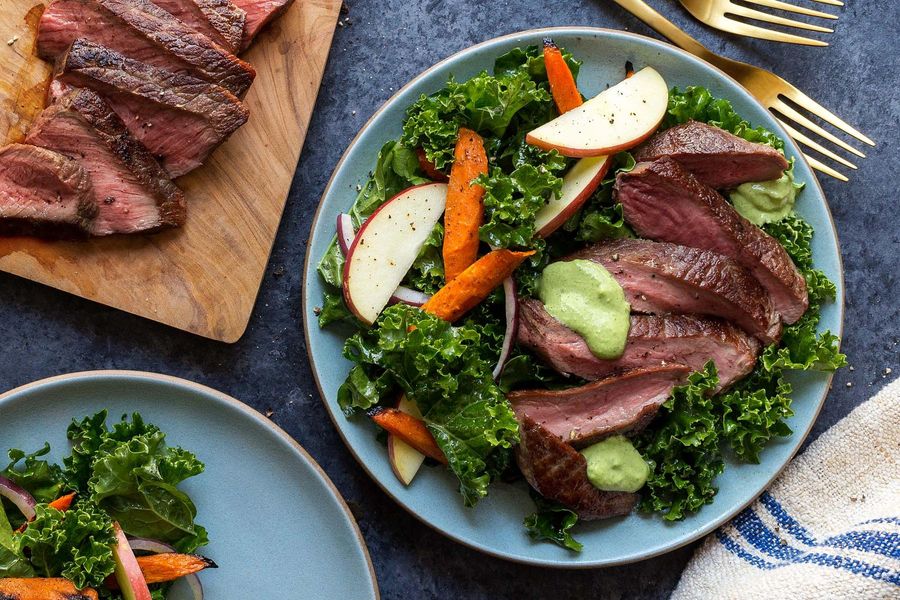 Green Goddess Steak Salad with Roasted Carrots
Our quick-pickle method uses lime juice to transform the flavor of the onions in this salad. Plus, you'll have some extra on hand to add to salads and sandwiches for the rest of the week. 
"I was absolutely blown away. I am in love with this salad." – Ashley J.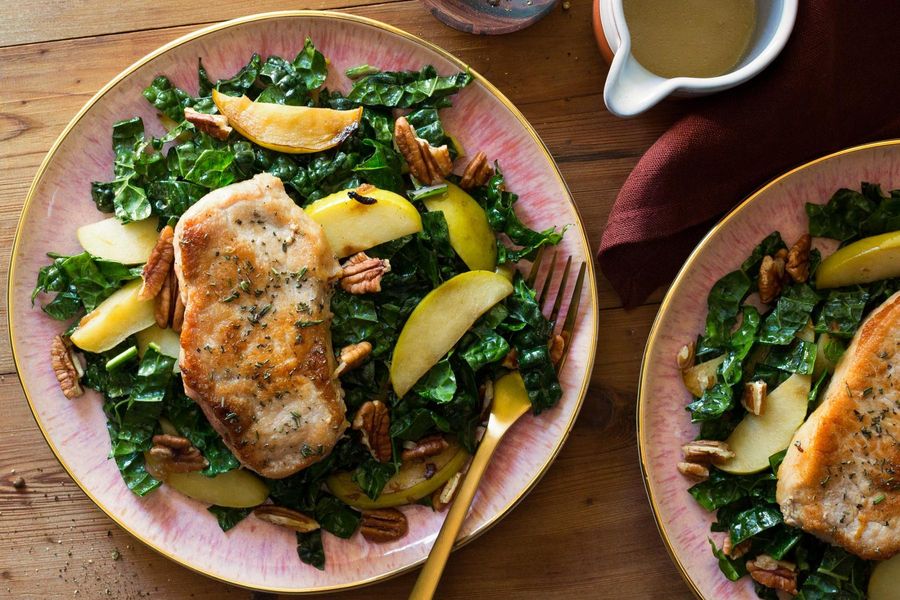 Herb-Crusted Pork Chops with Kale and Apple Salad
From our friends in the Williams Sonoma Test Kitchen: "To cut the kale efficiently, stack the leaves and cut them crosswise using a sharp knife. If you have leftover salad, don't throw it away; surprisingly, it tastes good the next day."
"We savored each bite of the herb-crusted pork with kale and apple salad!!!! You have brought joy to my kitchen, thank you." -Daphne C.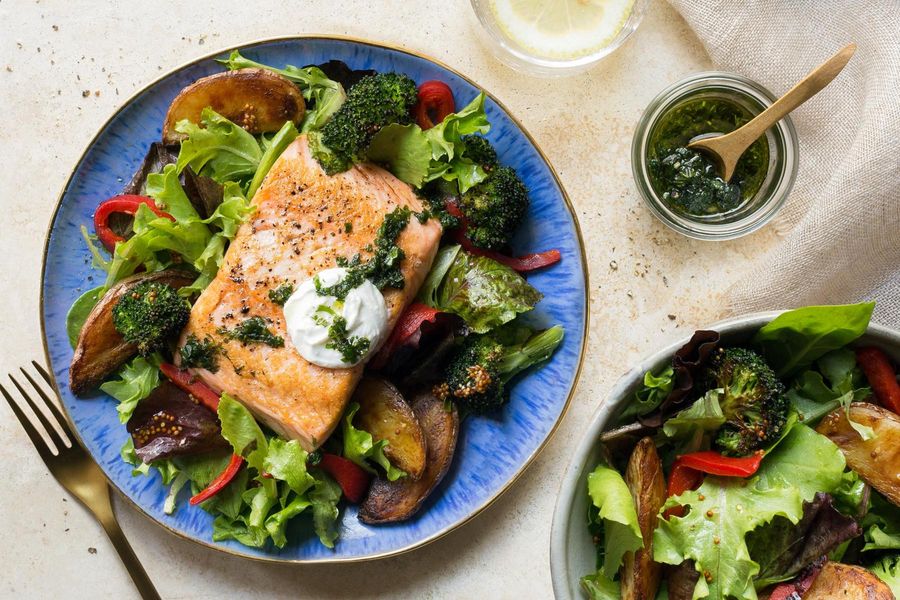 Salmon with Roasted New Potatoes and Charred Broccoli
New potatoes, old favorite. This is one we savor until the very last bite. Easy-to-make vinaigrette and lemon-mint sauce make this exceptional without too much prep work.
"Holy Salmon, that was delicious!!! Happiness is this." –Gaieshan D.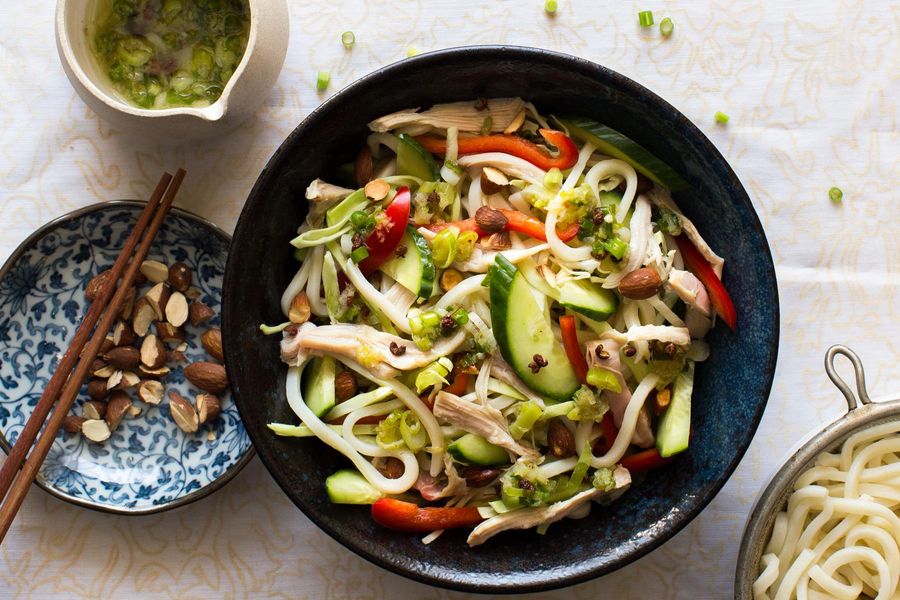 Sichuan Chicken Noodle Salad with Ginger-Scallion Sauce
Sichuan peppercorns add a pleasant tingle to this salad. If you prefer them crushed rather than whole, in Step 4, using a rolling pin or the bottom of a small pot or bowl, lightly crush them on a cutting board before adding them to the pan with the ginger and scallions.
"Citrus and noodle goodness!" -Mary Margaret B.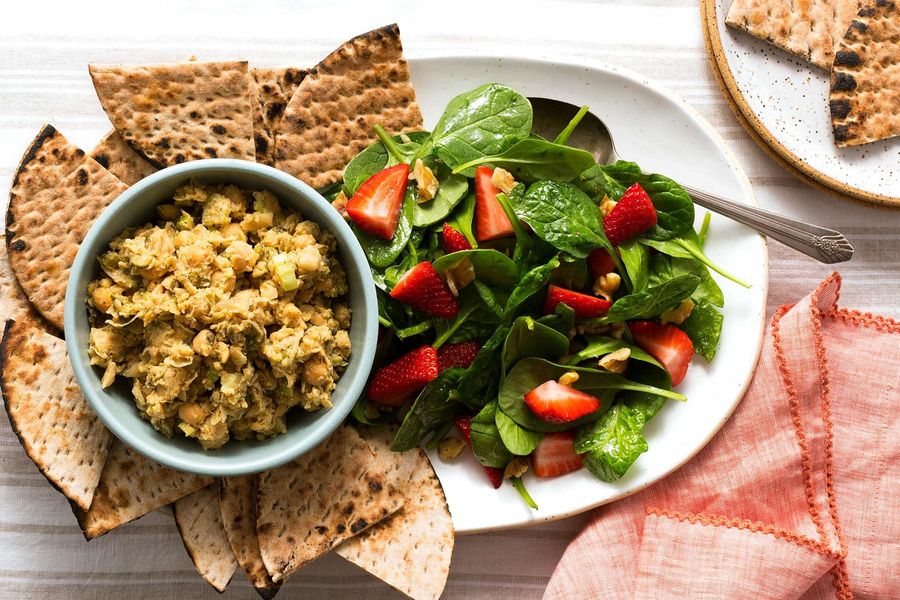 Quick Vegan Chickpea "Tuna" with Spinach-Strawberry Salad
Move over hummus; chickpeas are capable of so much more. This vegan "tuna" can be prepared up to 1 day ahead. Cover and refrigerate overnight.
"Had no idea you could make this tuna alternative. Loved it! The salad was splendid." -Melany M.