Our Best Loved Lean & Clean Recipes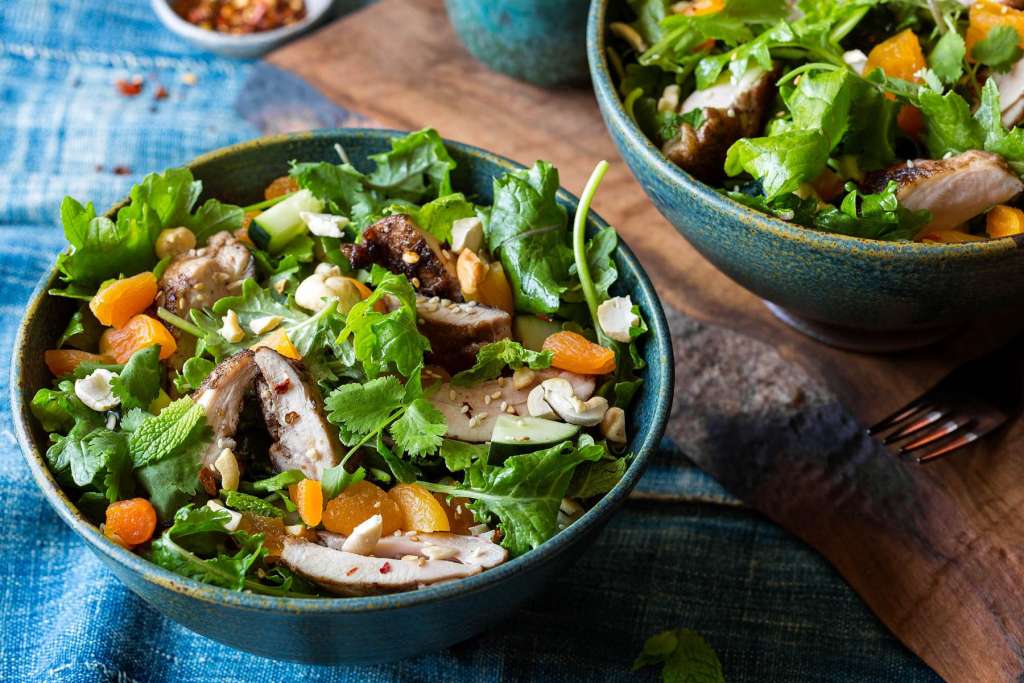 Sun Basket's Lean & Clean recipes feature meals developed for long-term, healthy weight management. Inspired by cuisines from around the globe, they've got big, bold flavors and are packed with nutritious ingredients. With no refined flours, no added sugars, gluten, or dairy, these meals feature plenty of organic produce and lean, sustainably raised meats. Here are the top five customer favorites from our Lean & Clean meal plan.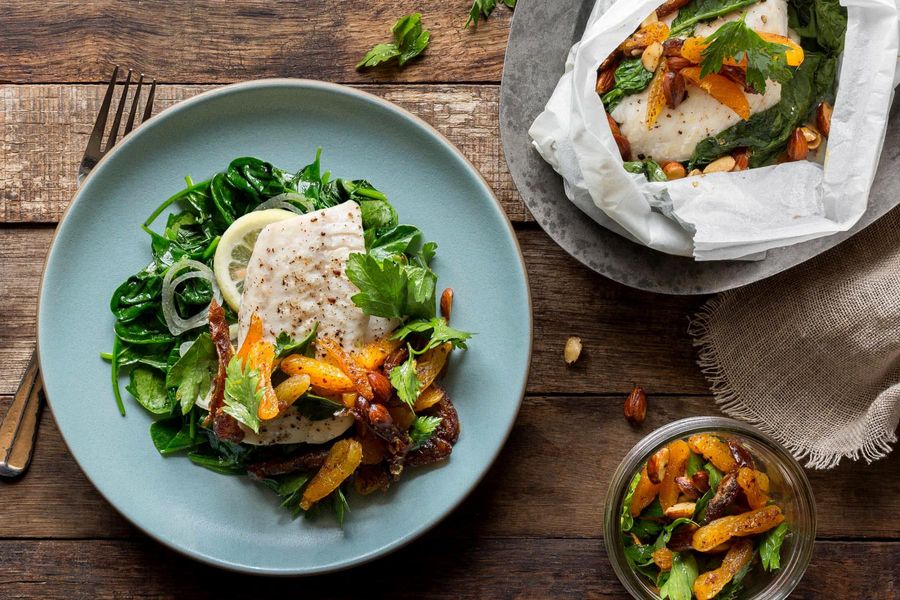 Sole in Parchment with Warm Date and Apricot Salad
Lean, delicate fish like sole is ideal for cooking en papillote (in parchment). The fillets gently steam in the paper package, along with shallots and spinach, for a flavorful, low-fat meal. Plus, cleanup is a snap. Our warm salad of dates and dried apricots make an unusual and delicious side dish.
"My husband said, 'this is the best delivered meal I've ever had.' Amazing recipe. Different and yet so simple. I saved the recipe so I can make it again and again!" -Heather T.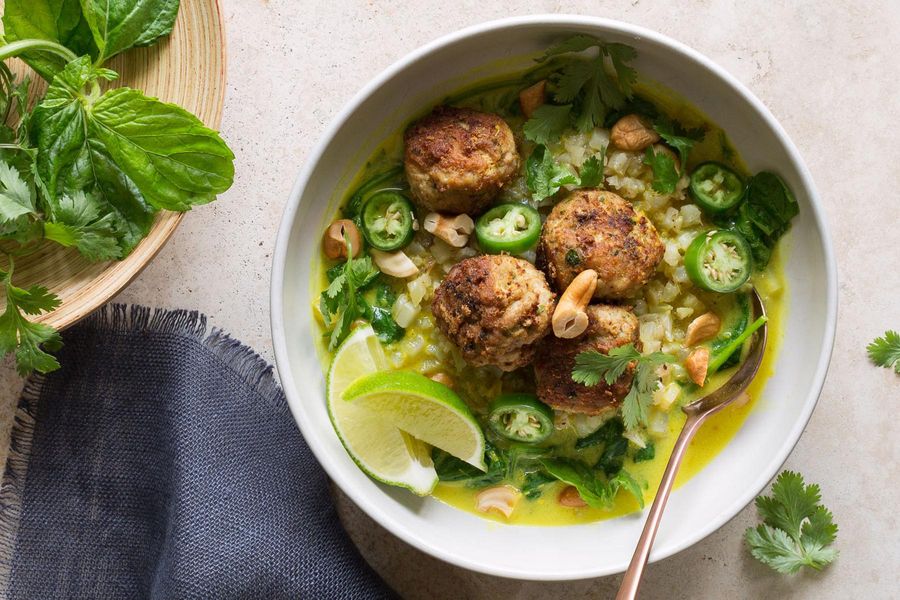 Gingered Turkey Meatballs in Lemongrass Broth with Cauliflower "Rice"
Low-carb cauliflower "rice" is lighter and cooks up quicker than traditional rice. Inspired by flavors of Southeast Asia, this turkey meatball stew is seasoned with Sun Basket's much-loved lemongrass paste, which lends its delicate citrus flavor to a creamy coconut milk broth. 
"An all-time favorite. Served this dish to friends and they were amazed." -Elizabeth D.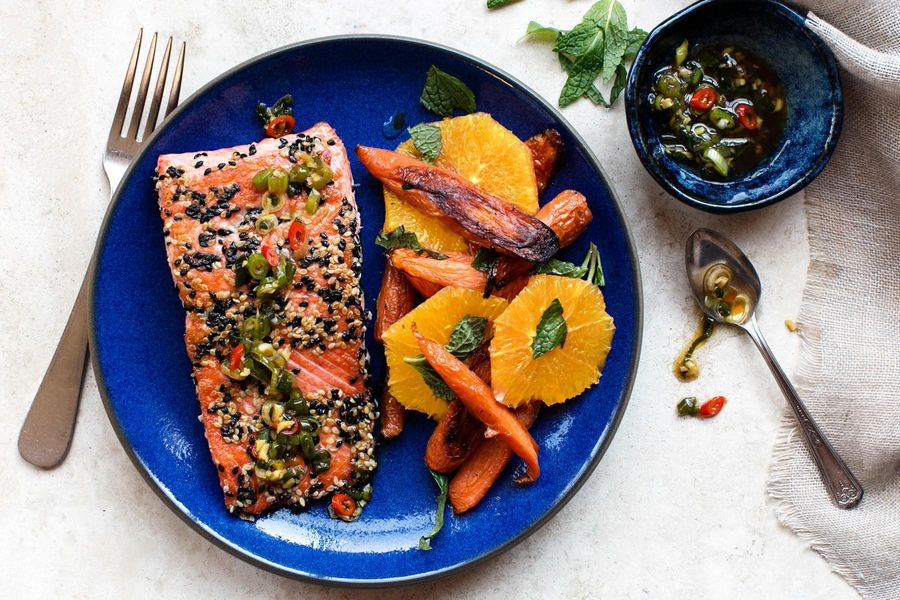 Sesame-Crusted Salmon with Orange and Roasted Carrot Salad
Colorful foods tend to be nutrient dense, so go ahead and taste the rainbow. Roasted carrots and oranges bring their bright color and rich flavors to our sesame-crusted salmon dish for a feel-good meal that'll impress everyone at your dinner table.
"This was SO good! Got my 5-year-old to like carrots for the first time ever!" -Jennifer C.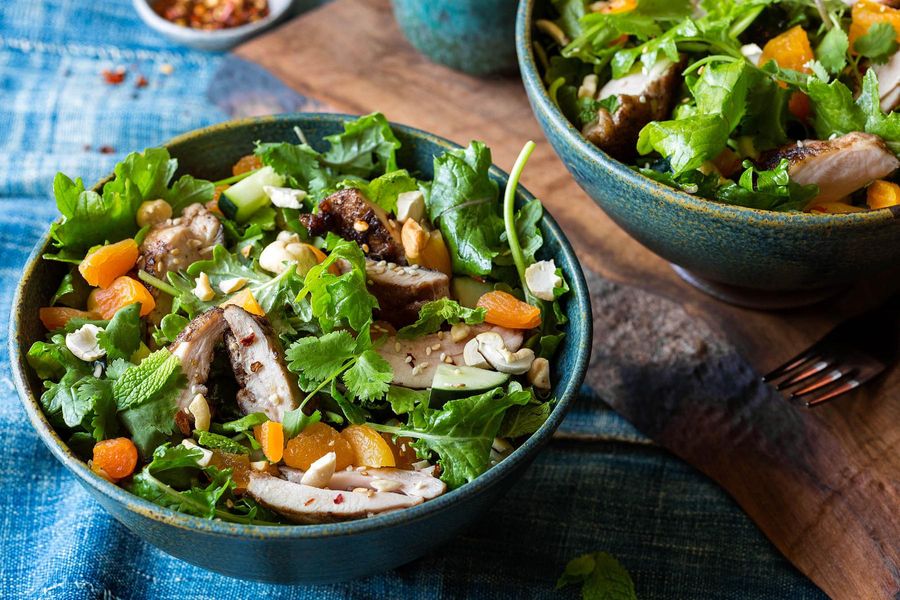 Easy Southeast Asian Chicken Salad with Sesame-Lime Dressing
The best part of this meal? You can make it in one pan in just 20 minutes. Actually, we take that back. The best parts of this meal are the super bright flavors pumped up with the sesame-lime dressing. 
"The dressing was so light, yet gave the whole salad an amazing flavor." -Elizabeth W.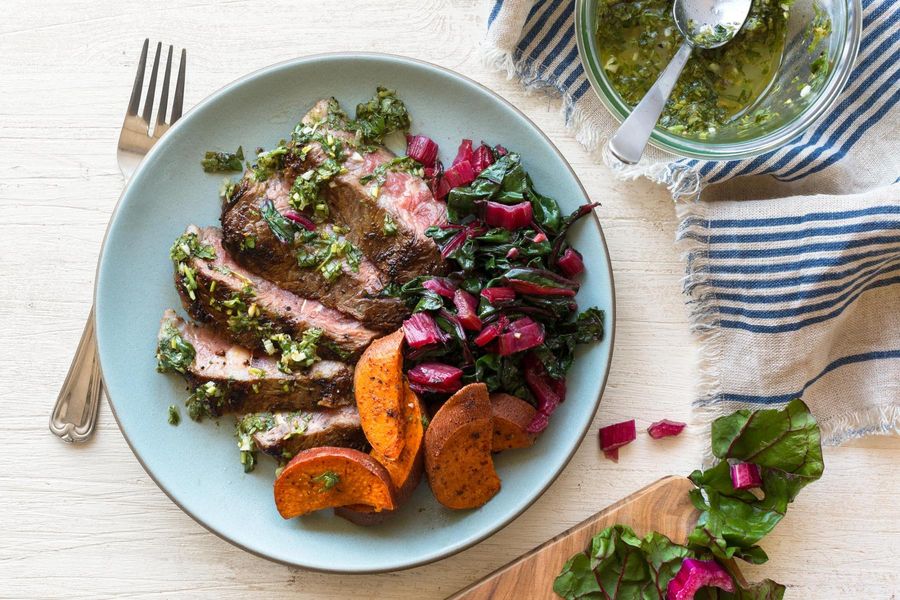 Steak with Chimichurri and Harissa-Roasted Sweet Potatoes
Our number one Lean & Clean meal comes with our take on Argentina's herby chimichurri steak sauce. We make ours with garlic, parsley, and oregano, and then go off script with a bit of cilantro for a fresh take on traditional flavors. Oh, and it's packed with good-for-you chard and sweet potatoes alongside the protein-rich steak.
"It was absolutely delicious! We can't wait to have it again." -Rachel S.