The Best of Our Super Fast Stir-Fry Recipes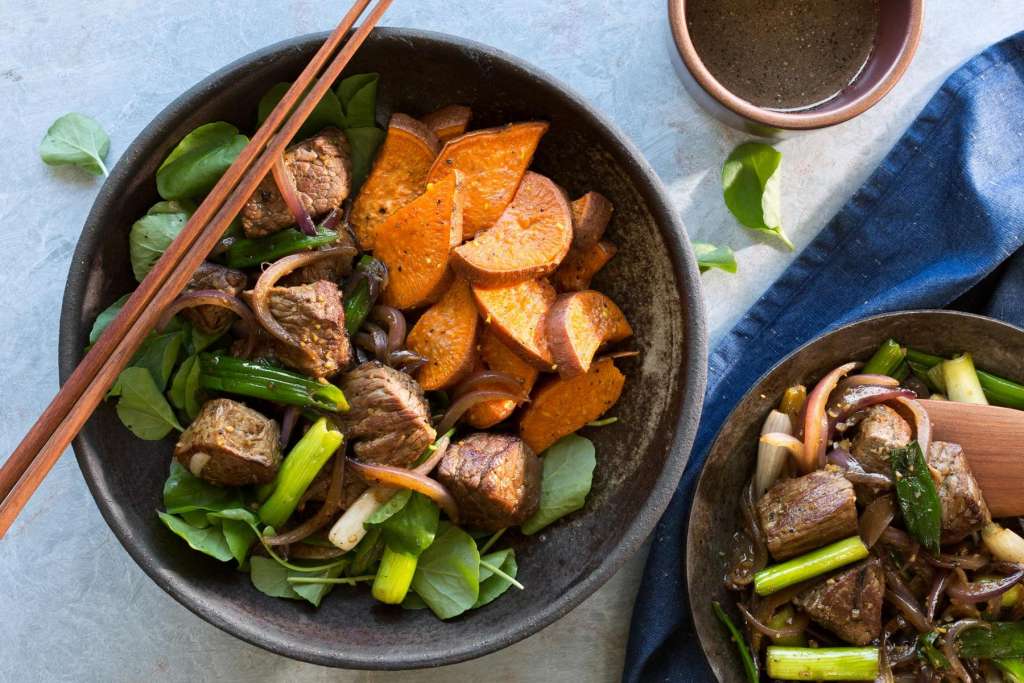 When you want dinner and you want it now, nothing beats a stir-fry. Speed + deliciousness = an unbeatable combination. Here are the five that you told us you love best.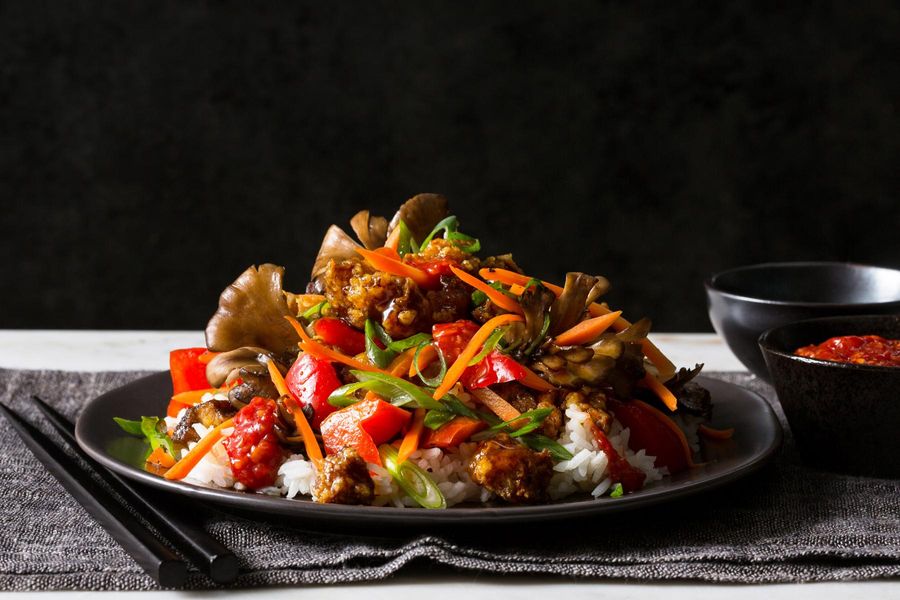 Crispy Tofu Stir-Fry with Sweet Sichuan Sauce and Jasmine Rice
A light coating of cornstarch helps get the tofu nice and crisp in this vegan stir-fry. Our housemade Sichuan sauce delivers big flavor.  
"Yum!!! All of us loved it, including both kiddos. Quick and easy to make." -Lennie M.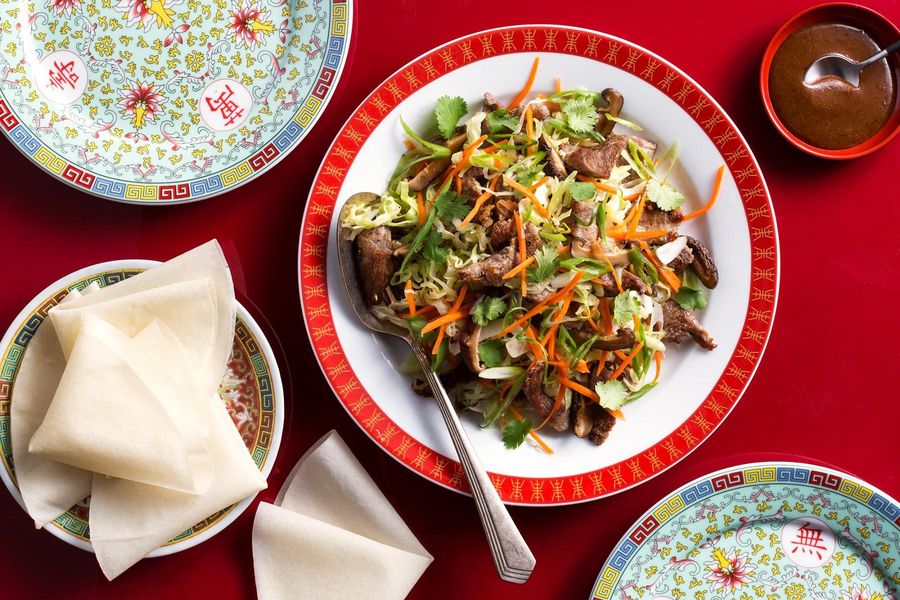 The classic takeout version of this dish is undoubtedly delicious, but full of "icky stuff," as our customer Natasha T. notes below. Ours is just as delicious, but healthified using real, fresh ingredients and our custom hoisin sauce.
"It tastes exactly like the classic – without the icky stuff!" -Natasha T.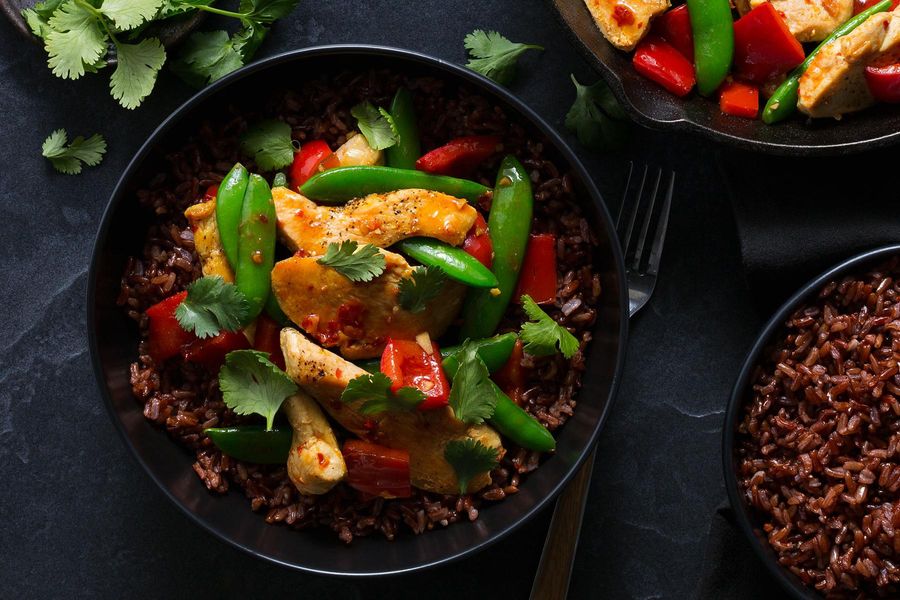 Ginger-Sesame Chicken with Sugar Snap Peas and Red Rice
Red rice adds a little something special to this simple stir-fry dish. Warming sambal oelek and our housemade stir-fry blend make it one of our healthy comfort food go-tos.
"Very delicious, the flavors are so good and different from anything I would cook, I loved trying something new." -Maria M.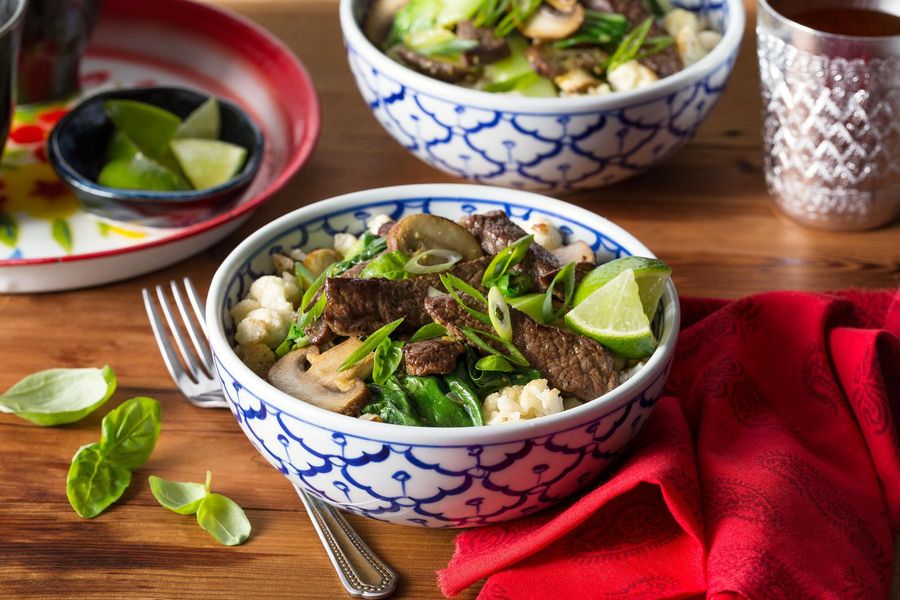 Lemongrass Steak Stir-Fry Over Cauliflower "Rice"
Swapping cauliflower for traditional rice turns this stir-fry into a perfect paleo one-pan meal. Our signature lemongrass paste makes this dish somehow both light and hearty.
"The cauliflower is ingenious and the flavors are excellent." -George B.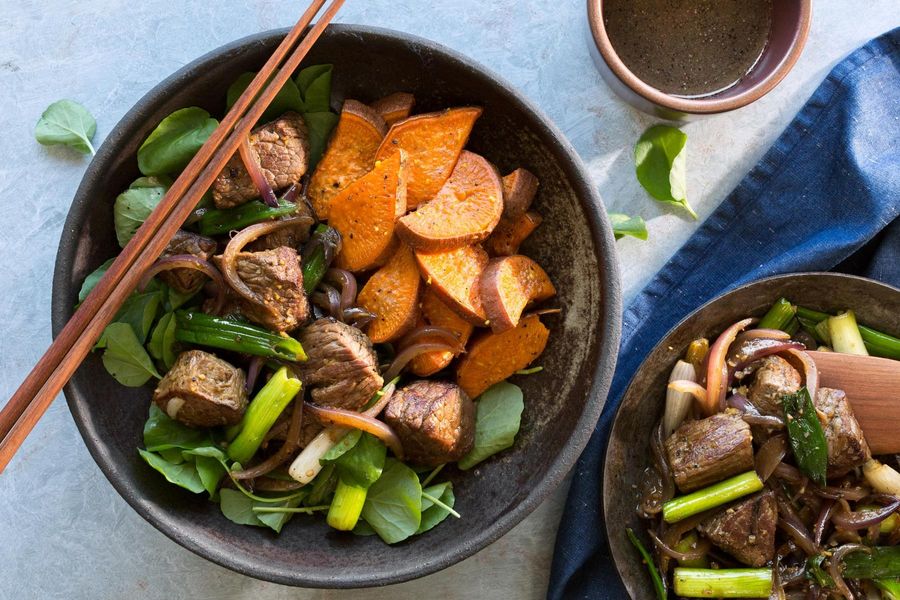 Vietnamese Shaking Beef with Muoi Tieu Chanh Sauce
Janna M.(below) hit the nail on the head. This beef bowl gets its name from the traditional cooking method, which instructs the cook to shake the pan as the beef browns. It comes in as #1 on our most-loved stir-fry recipes, but don't just take our word for it. 
"The flavors were amazing, I think this is my all-time favorite." -Janna M.