Cajun vs. Creole Food: What's the difference?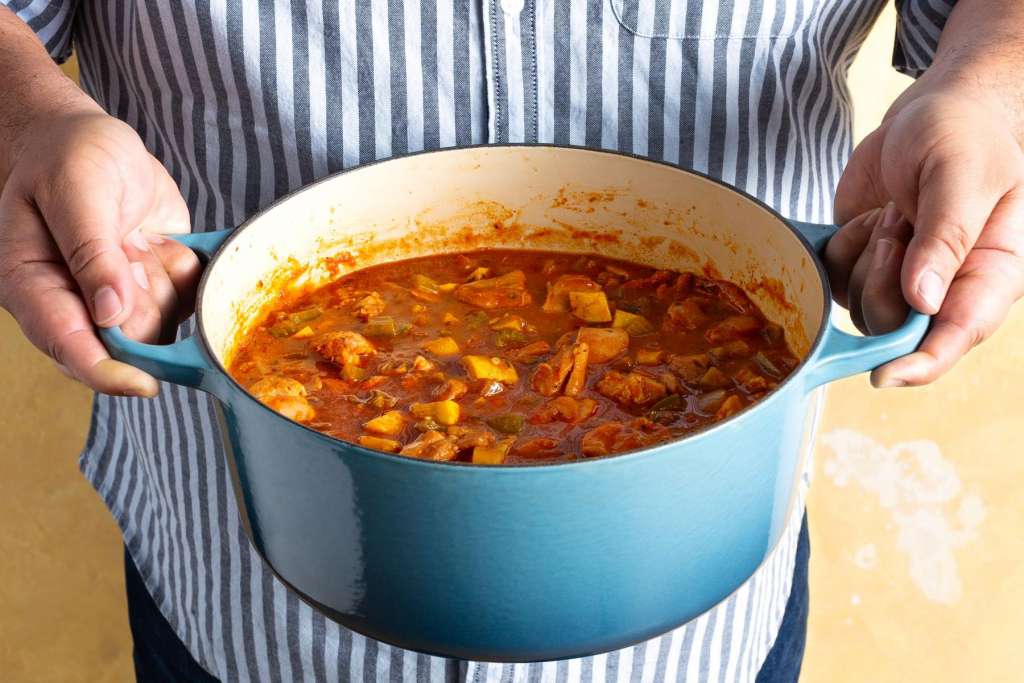 One of the world's great food cities, New Orleans has a cuisine all its own. Jambalaya, po' boys, muffuletta sandwiches, beignets, oysters Rockefeller, chicory coffee, and potent Sazerac cocktails—the list of iconic NOLA dishes is a long one. The region's rich history, geography, and food-loving, music-making residents make it one of the most delicious destinations in the U.S. 
Same same, but different
Many of New Orleans's best-known dishes can be traced back to either the Creoles (descendants of the upper-class French and Spanish settlers) or the Cajuns (French-Canadian descendants). And since there are often both Creole and Cajun versions of the same dish—including jambalaya, gumbo, and crawfish étouffée—the differences are sometimes difficult to discern. One of the simplest distinctions is the use of tomatoes: Creole dishes typically contain tomatoes or tomato-based sauces while traditional Cajun food does not. But as any local will tell you, there's a lot more than tomatoes that separate the two. 
Global inspiration
Creole cooking is typically more refined, while Cajun food is a rustic affair. Locals often refer to the two as "city food" and "country food." Because Creoles were more affluent, they tended to use a higher number of ingredients—remoulade sauce contains nearly a dozen—along with a generous amount of butter and cream. Creole food also draws from a broader range of influences, including French, Italian, African, Portuguese, German, and Spanish. You'll also find more oysters, crab, and shrimp in distinctly Creole dishes, such as shrimp remoulade and oyster po' boys.
Crawfish boils on the bayou
Cajun cooking tends to be simpler, with fewer ingredients but heavy on the seasoning (though it's not necessarily spicy). Cayenne pepper, paprika, thyme, filé powder, parsley, and green onions are common. Born along the bayous, Cajun cuisine is made up of hearty one-pot meals filled with boudin (a French-style white sausage made from a pork and rice mixture) or andouille sausage, smoked meat, and crawfish. Cajun food is often eaten at outdoor celebrations like crawfish boils. While meat—chicken and its gizzards, sausage, and pork—reigns supreme, crawfish is the only seafood staple because of its affordability. 
All about that base
Creole and Cajun dishes are both built on the "holy trinity," an aromatic base of sautéed bell peppers, onions, and celery. A Louisiana version of mirepoix, the mix of carrots, celery, and onion used in French cooking, it was a result of the region's strong French influence. 
According to the locals
Louisianians claim the one true difference between the two cuisines is marked by their stylistic variations of gumbo. Creole gumbo is usually made with okra, tomato, and often a combination of meat and seafood, while the Cajun version contains meat or seafood, and is typically okra-free and made with a darker roux.