Let's Taco 'Bout Dinner: Our 9 Top-Rated Recipes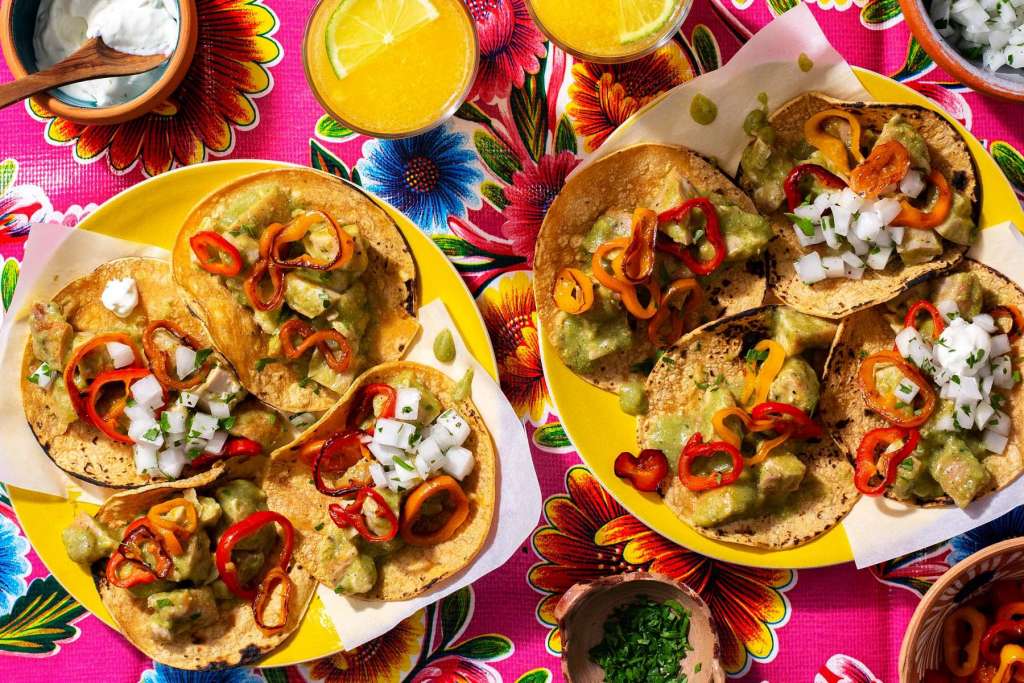 Before we get started let's get a few things straight.
Are tacos just for Tuesday? No way, José.
Can tacos be sort of fancy? You bet your Yucatan spice they can.
Do tacos only come in Latin flavor profiles? See #3.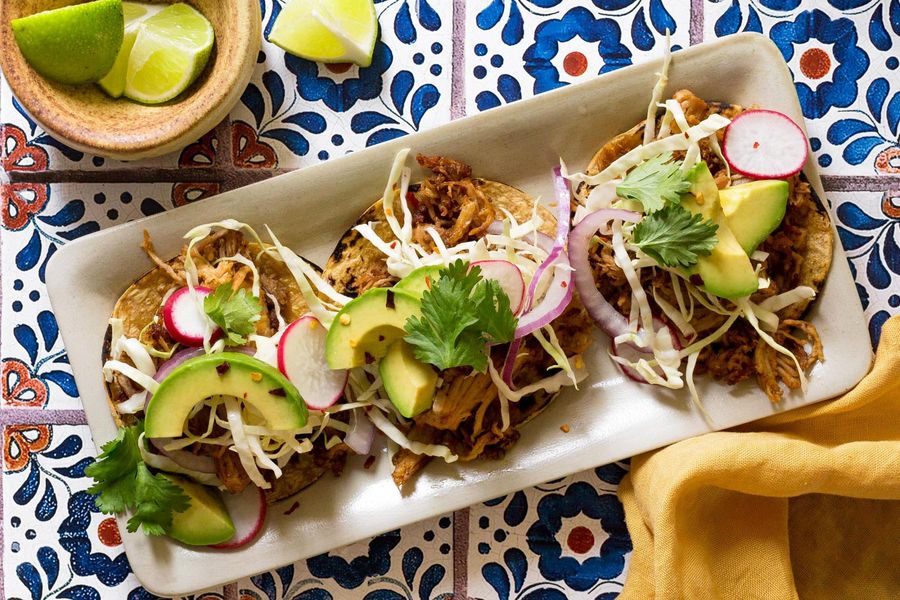 9. Pork Carnitas Tacos with Cabbage Slaw and Avocado
Make these when: You're craving the taco truck but the line at your favorite one is always too long.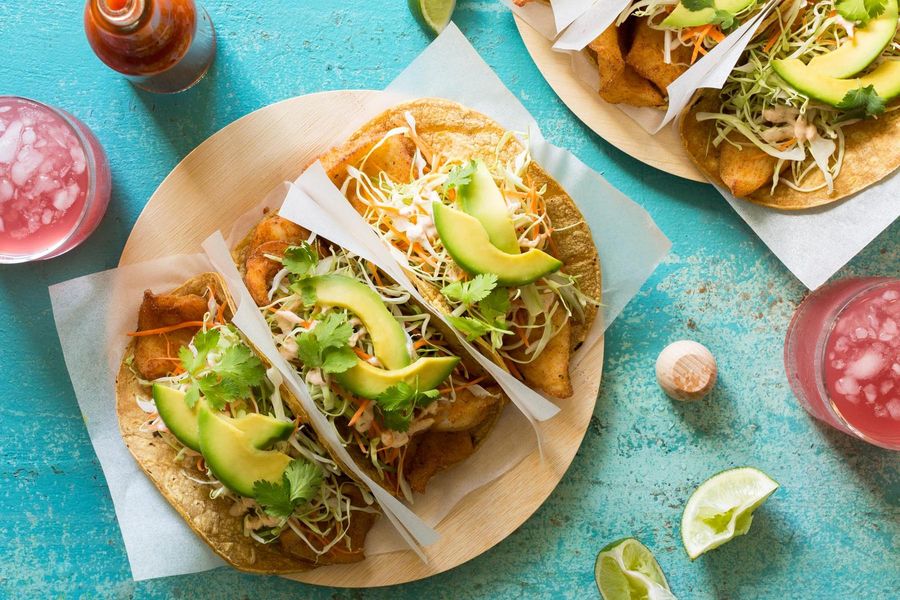 8. SoCal Fish Tacos with Zesty Lime Yogurt and Carrot-Cabbage Slaw
Make these when: You've spent the day charging overhead waves. Alternately, when watching Blue Crush on Netflix.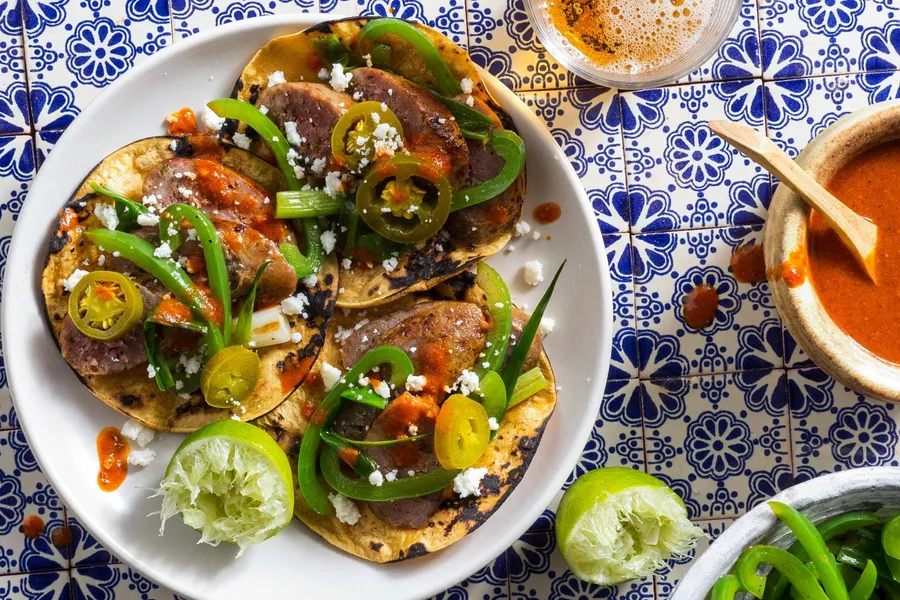 7. Simple Sausage Tacos with Bell Pepper, Chile Salsa, and Queso Fresco
Make these when: You can't decide between sausages or tacos.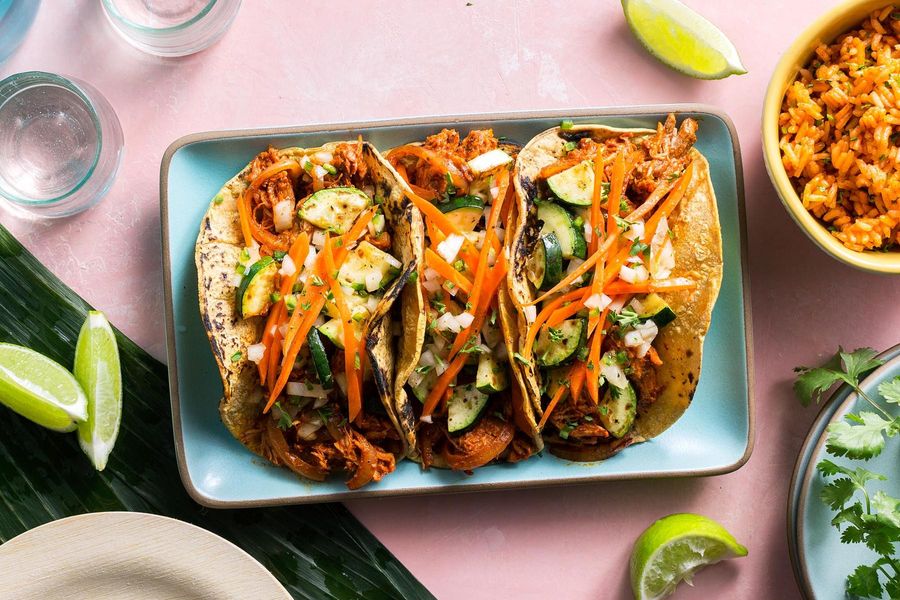 6. Yucatan Pulled Pork Tacos with Cilantro-Carrot Salsa and Mexican Rice
Make these when: Your hard-to-impress in-laws are coming to dinner. They're sneakily easy and make a splashy presentation that says, "I put a lot of effort into this meal." Even when you didn't.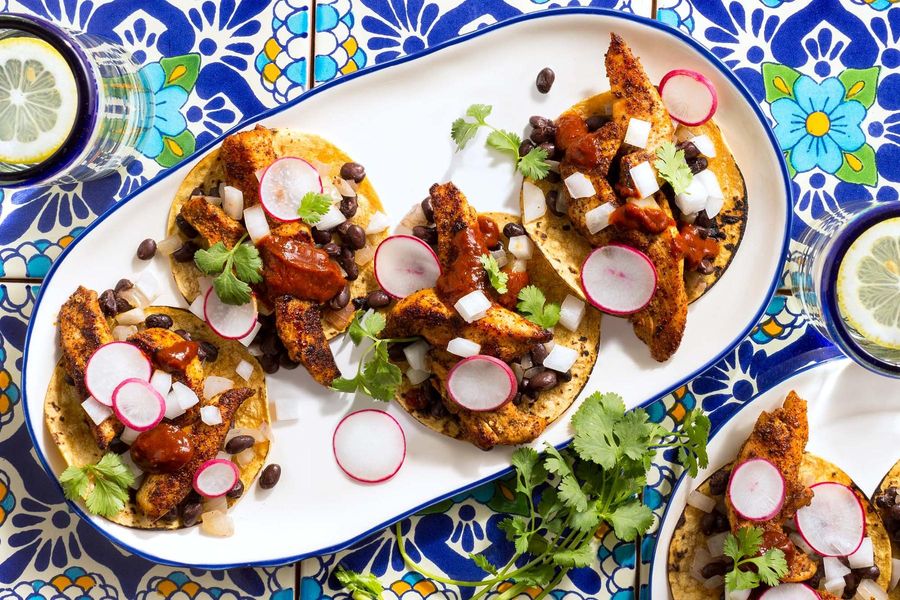 5. Smoky Shredded-Chicken Tacos with Mango Salsa
Make these when: You're craving a tropical vacation, but your vacation budget is nada.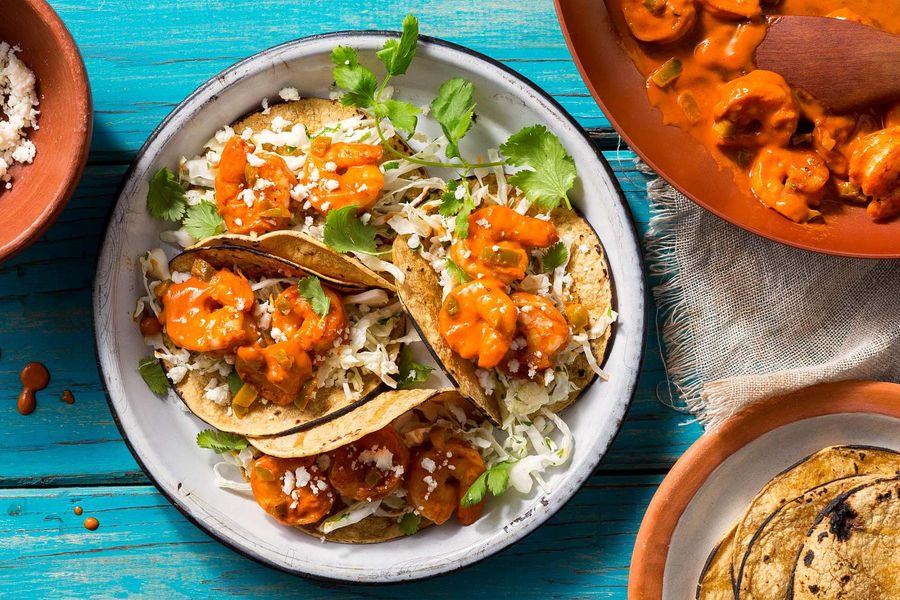 4. Shrimp Tacos Diablo with Cabbage Slaw and Queso Fresco
Make these when: You're feeling like you were born to be bad. And also born to eat queso.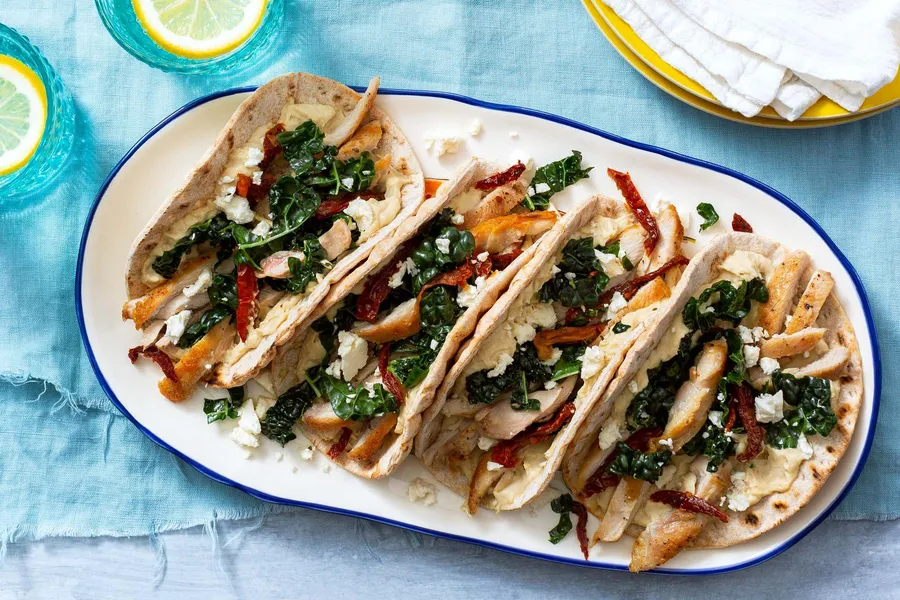 3. Chicken and Hummus Flatbread "Tacos" with Greek Kale Salad
Make these when: You're listening to ABBA and daydreaming of Greece.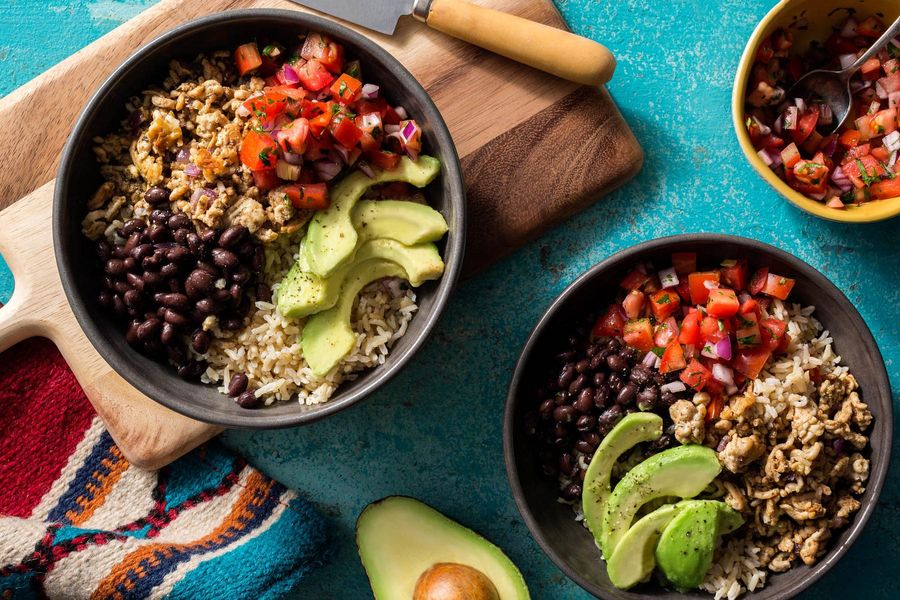 2. Turkey Taco Bowls with Brown Rice, Black Beans, and Pico de Gallo
Make these when: You want a big bowl of comforting goodness on a rainy Sunday night.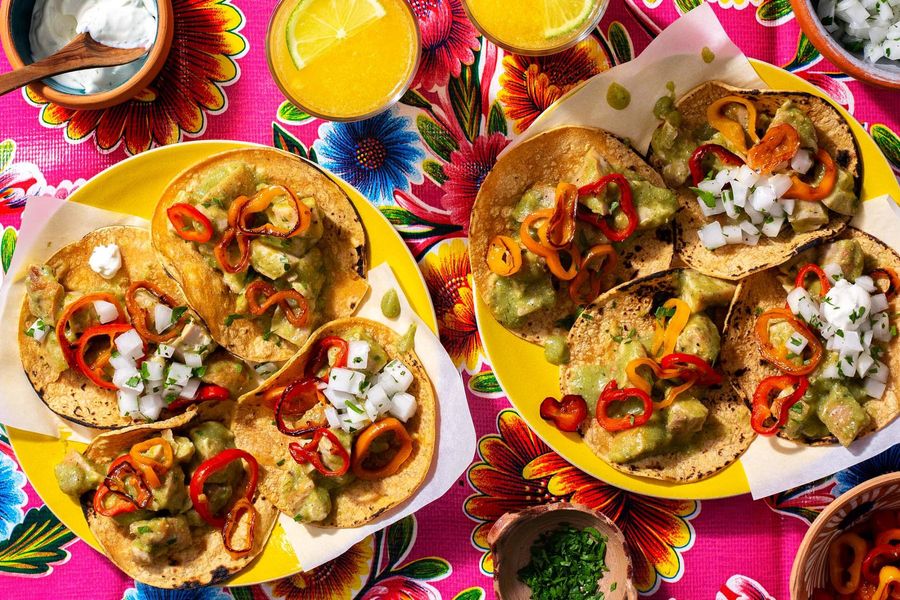 1. Mexican Street Tacos with Tomatillo-Simmered Chicken and Lime Yogurt
Make these: Literally whenever. These are our #1 most-loved tacos, and we can't think of any situation where they would disappoint.