Our 5 Favorite Dishes for Entertaining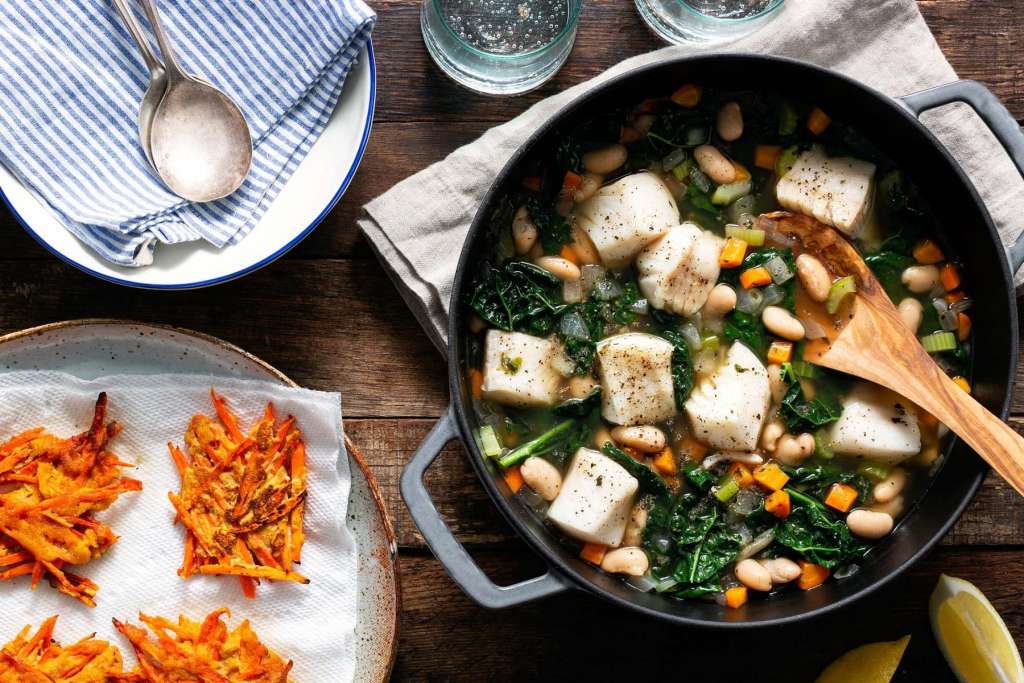 The key to cooking for a crowd is choosing dishes meant for sharing. Leave the single item entrees to the restaurants, and make it easy on yourself with family-style platters instead. Double up on Sun Basket recipes, particularly those labeled "Great for Entertaining" to make cozy, communal meals that brighten your holiday spirits. Here are a few of our favorites: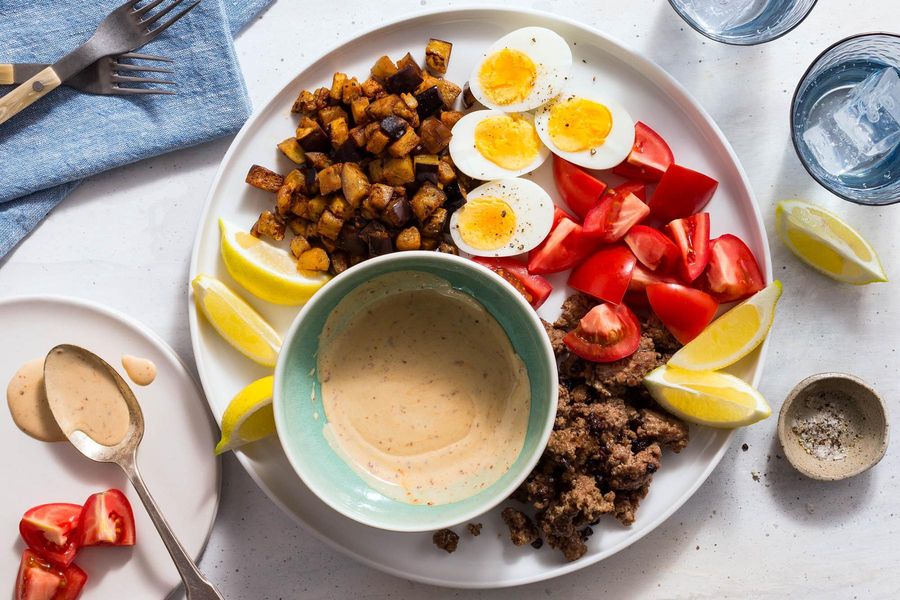 Mediterranean Meze Platter with Lamb, Eggplant, and Hard-Cooked Eggs
Pull out your favorite serving platter and fill it with lamb, eggplant, eggs, and a tahini dip. Add a bowl of pita chips on the side and offer your guests an exciting alternative to the standard crudité. Serve as an appetizer to feed three times the meal serving size.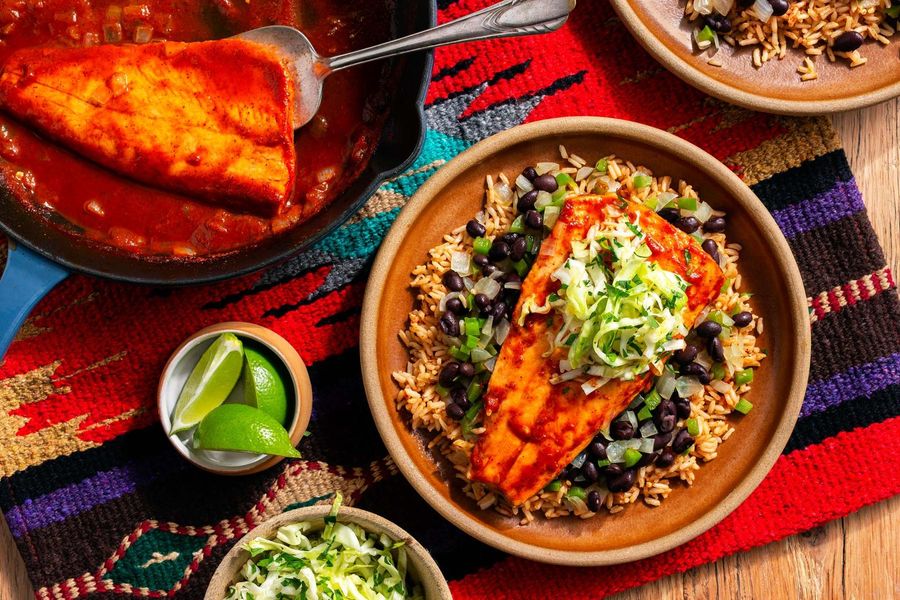 Southwestern-Simmered Sustainably Farmed Trout with "Dirty" Rice
A big plate piled high with this colorful fish and vegetable combination will be the standout on your holiday buffet. Tortillas aren't included, but we think it would make a great DIY taco bar….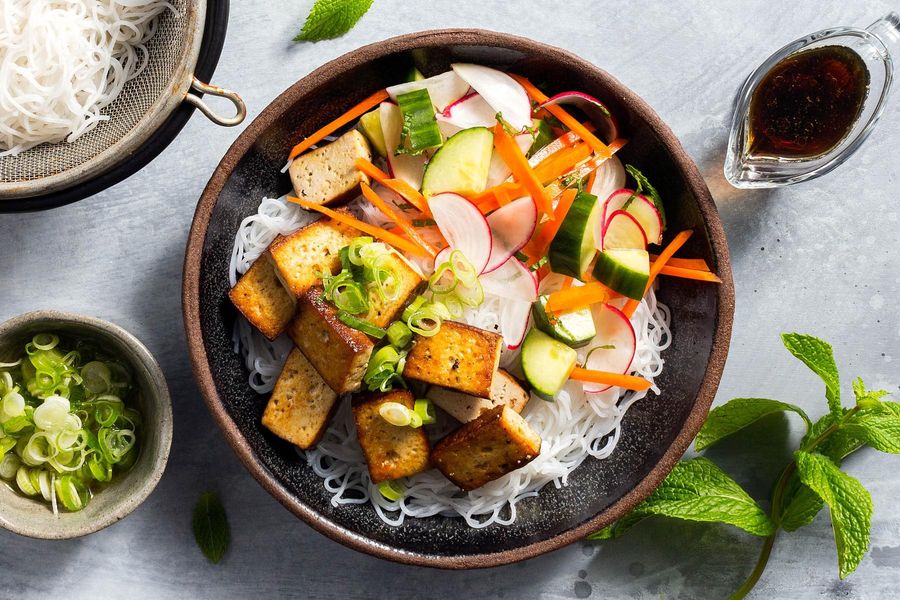 Saigon Noodle Bowls with Braised Tofu and Cucumber-Radish Salad
Build-your-own bowl meals are not only fun for your guests, but also a nice way to allow them to stick to their dietary restrictions without standing out. This stunner of a salad comes together quickly with ready-braised tofu, fast-cooking gluten-free rice noodles, and a crisp salad garnish.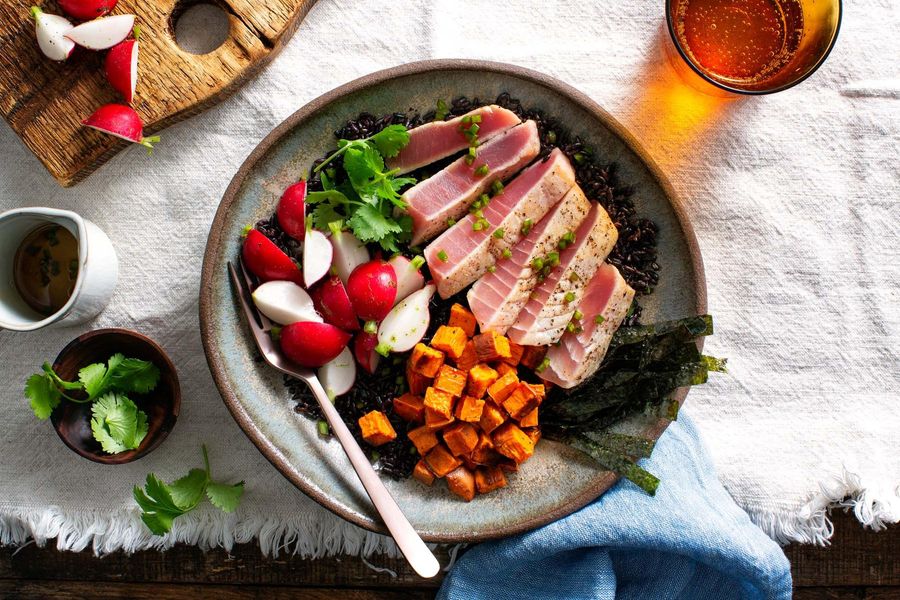 Seared Tuna and Black Rice Bowls with Roasted Sweet Potato and Nori
Another 'gram-worthy meal your guests can build themselves, these beautiful bowls pack a powerful nutrient punch. Superfood superstars sweet potato, nori seaweed, seared tuna, and bold black rice make for a clean, satisfying dinner that will leave your guests feeling great.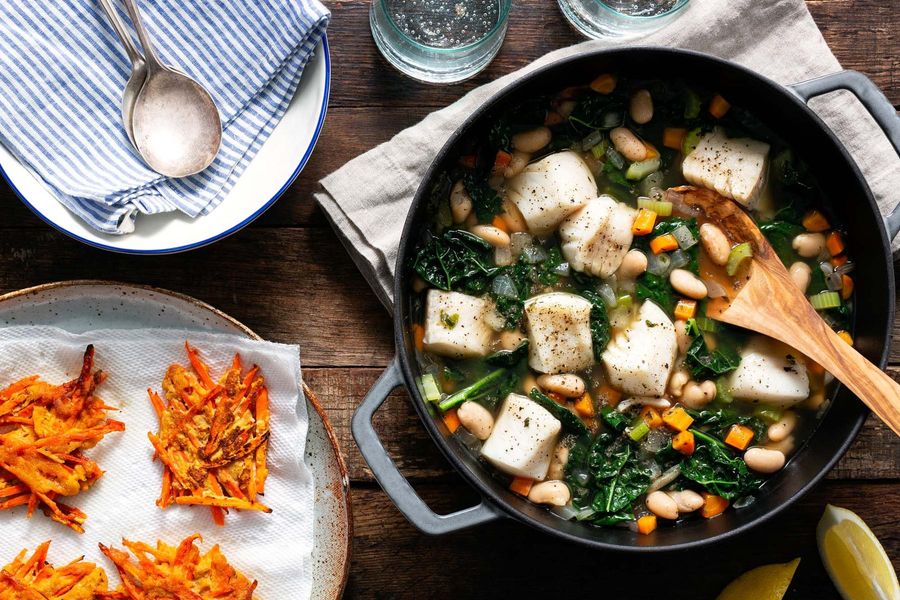 Greek Fasolada with Cod and Carrot Fritters
Soup is an oft overlooked party trick. It's so easy to make ahead, then let simmer while you get ready and welcome your guests. In our hearty spin on this classic Greek bean soup, we've included fish for added protein. Serve carrot fritters on the side for color and crunch.