Our Top 5 Fast Faves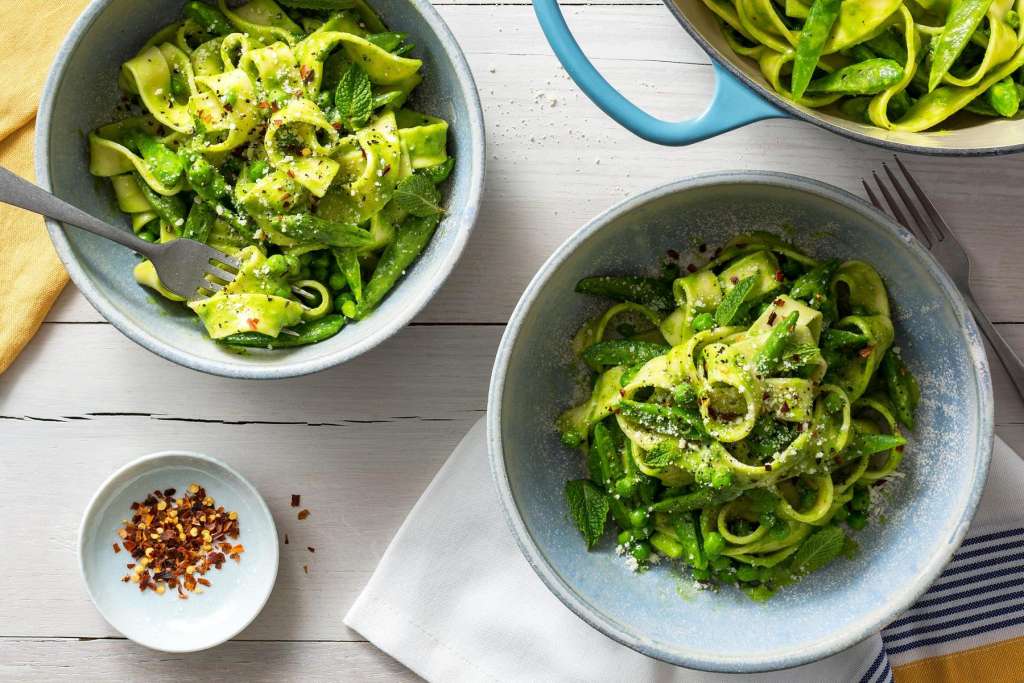 On those nights when you need dinner and you need it now, turn to our Quick & Easy recipes. Our new meal plan features delicious dishes that take as little as 20 minutes to get on the table. As with all Sun Basket meals, pre-measured ingredients and ready-made sauces and spice blends speed things along, but these recipes feature extra time-savers baked in as well.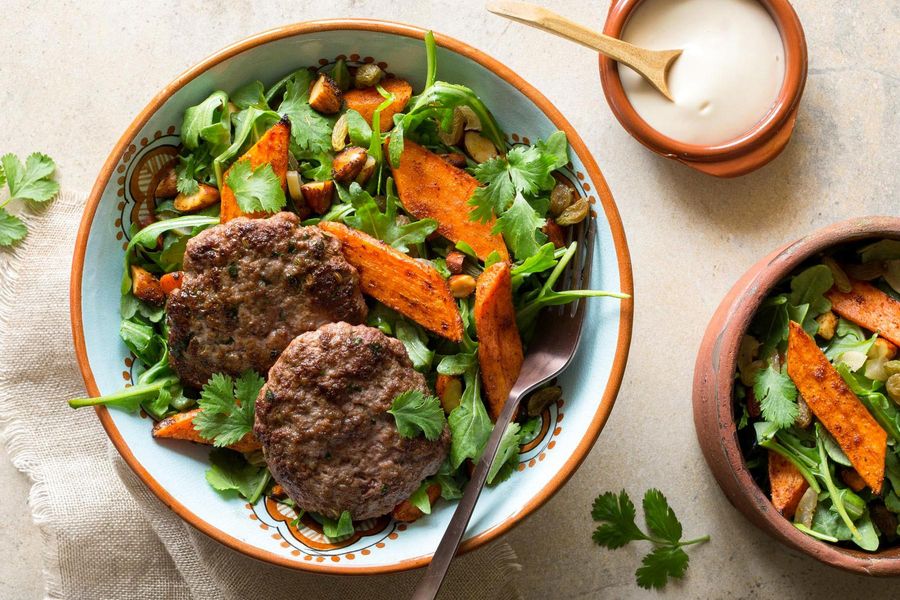 Moroccan Lamb Merguez Patties with Warm Carrot Salad
It's quick because:
You'll use the same pan for all 3 stovetop steps, which makes these lamb patties both quick to cook and easy to clean up.
"It was more amazing tasting than I expected—and I had high expectations." -Michelle L.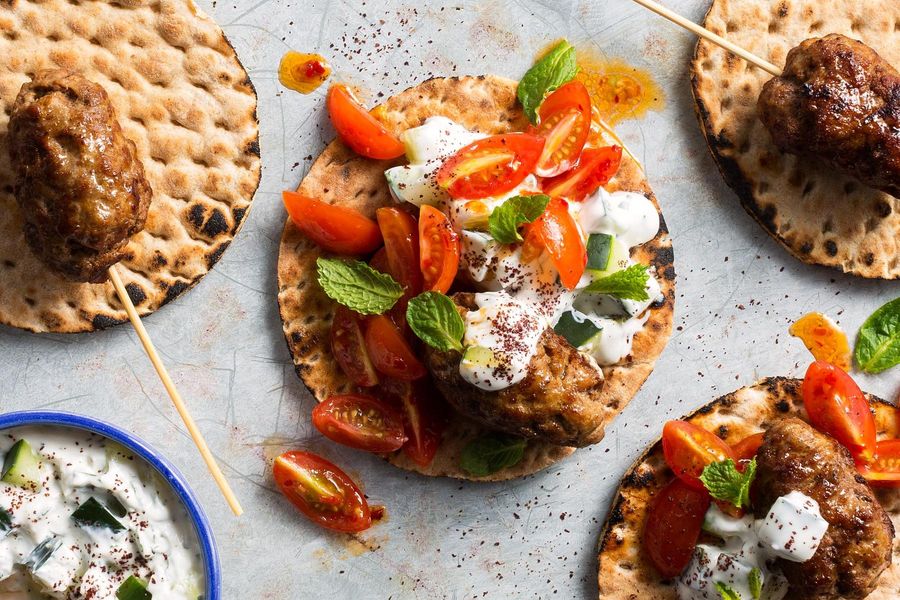 Lamb Köfte Kebabs with Tomato Relish and Tzatziki
It's quick because:
With our pre-mixed smoky garlic blend, seasoning these bite-size lamb meatballs is no work at all. Serve them with the simplest-ever spicy tomato relish and a classic tzatziki. 
"I will order it EVERY time it appears on the menu. It was easy, delicious, full of flavor and made me feel like a chef." -Alexis N.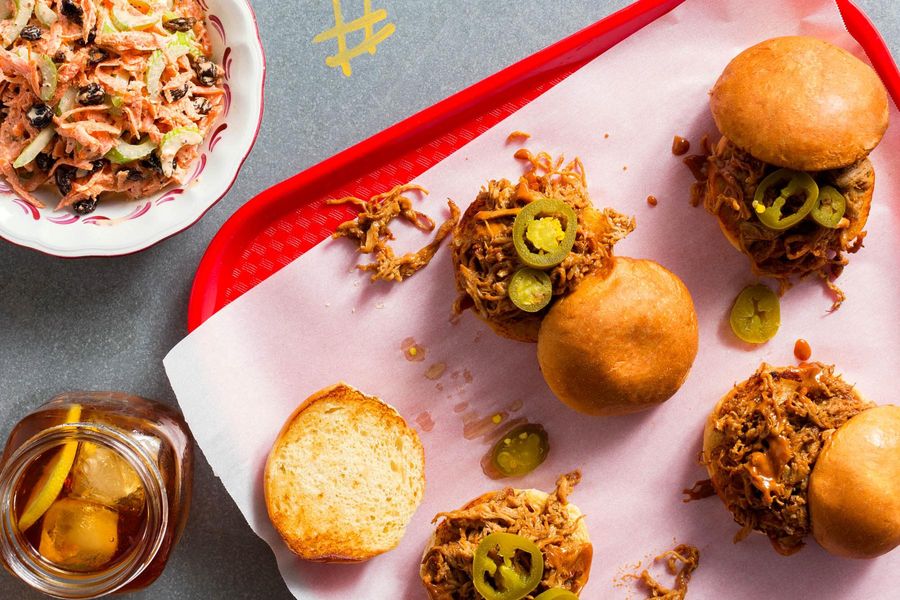 South Carolina Mustard BBQ Pork Sliders with Carrot-Raisin Slaw
It's quick because:
Barbecued pork rarely qualifies as a quick meal, but with our heat-and-serve pre-seasoned braised pork shoulder, you can have real-deal South Carolina sandwiches on the table in minutes. Just don't forget the napkins. 
"I may have eaten both servings… it was so tasty." -Maggie M.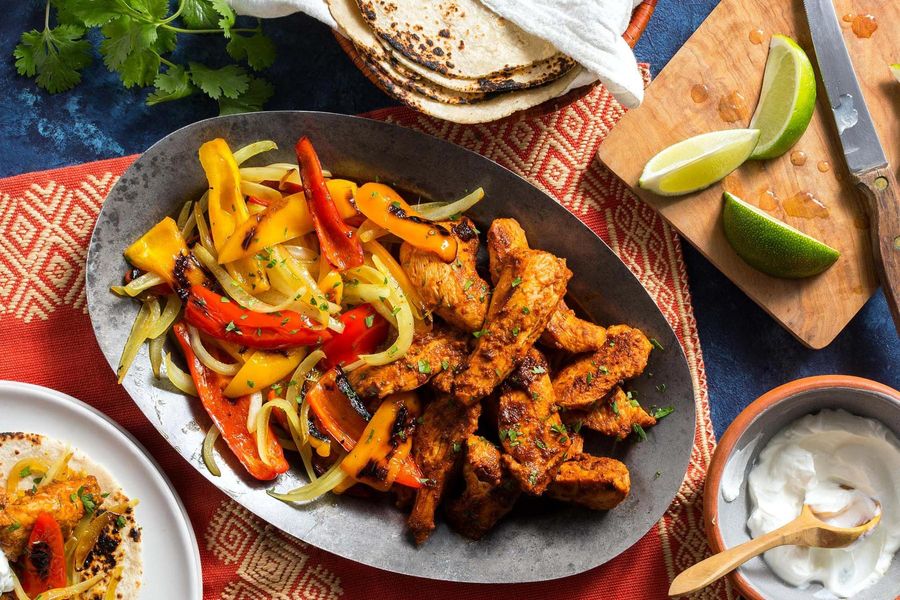 Fast New Mexican Chicken Fajitas with Sweet Peppers and Onion
It's quick because:
You'll get all the flavor from the sautéed vegetables when you cook the chicken in the same pan. Another one-pan wonder we can't get enough of.
"I loved this! definitely was my favorite by far!" -Tina M.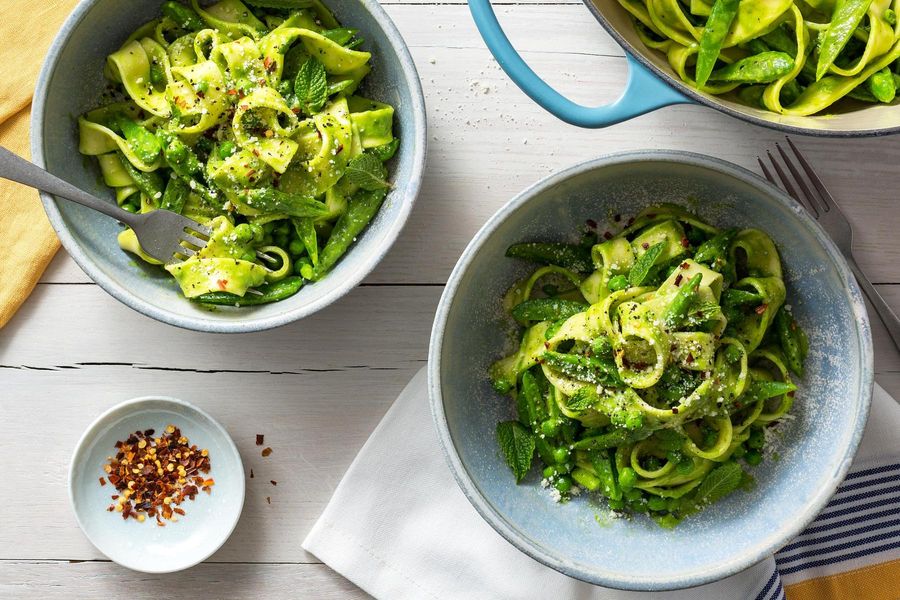 Fresh Pappardelle Verde with Sweet Pea Pistou and Sugar Snap Peas
It's quick because:
You can have this fresh pasta dish ready in just 3 steps—or should we say, "in a snap."
"I was impressed with flavor development on such a quick recipe" -Skylar C.