Exploring the Flavors of France and Spain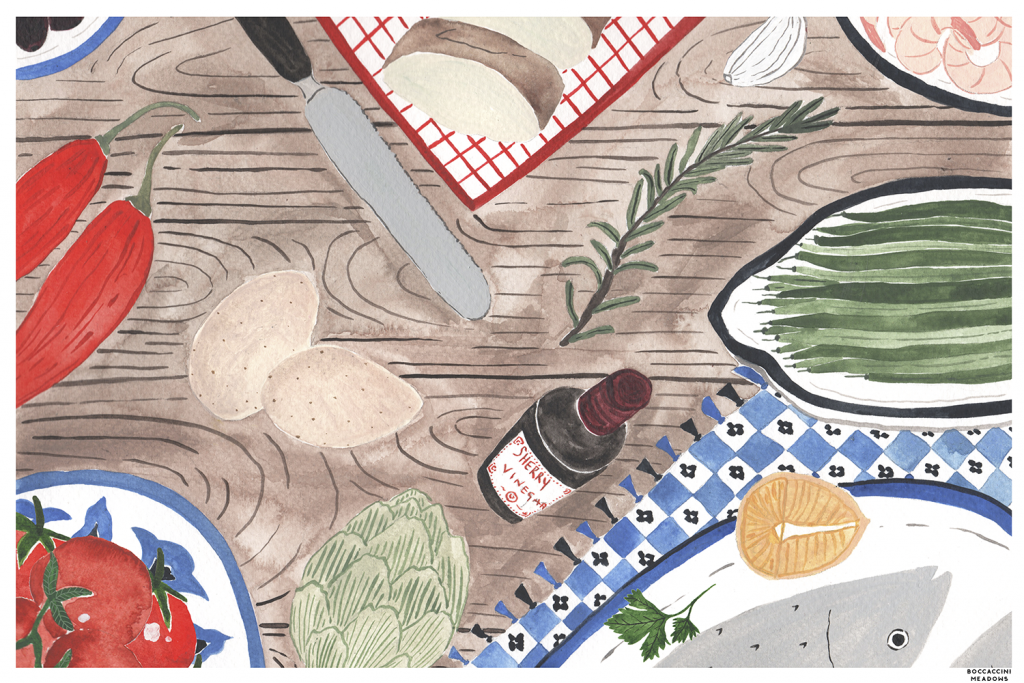 As the third and fourth largest countries in Europe, France and Spain boast widely diverse regional cuisines. Both countries, however, use many of the same ingredients in a variety of classic dishes. In French and Spanish kitchens you'll find tomatoes, artichokes, and potatoes; canned fish like tuna and anchovies; staples like lemon, cheese, and fresh bread; and seasonings like paprika, vinegar, and fresh herbs. Olive oil, a key ingredient throughout the Mediterranean, is used liberally in both countries in cooking and for drizzling over finished dishes.  
Differences become apparent when individual regions are explored. For example, in the southern cities of both countries, seafood is abundant. You'll find shrimp, clams, and fried fish tapas in Seville, tuna niçoise salads in Nice, and bouillabaisse, an extravagant seafood stew, in the Provençal port city of Marseille. In Lyon, in central France, coq au vin (chicken braised in the local wine), and Lyonnaise potatoes (made with onions, butter, and parsley), and the famed local sausages are examples of the region's home-style cuisine. 
In Spain, the central city of Valencia is home to paella, one of the country's most famous dishes, thanks to its access to both coastal seafood and locally grown ingredients like rice. Heading north to Catalonia and the city of Barcelona, which lies a little more than 100 miles from the French border, the culinary traditions of the two countries meet. Because of the proximity of French techniques, ingredients, and culture, the bustling tapas bars of Barcelona reflect a strong Gallic influence. For example, escalivada, a mix of grilled vegetables like eggplant and peppers, is reminiscent of ratatouille, and the popular patatas bravas, or potatoes fried in olive oil, are typically accompanied with aioli, which is commonly found on tables in Provence. 
May is International Mediterranean Diet Month, and, our menu celebrates classic flavors from both countries. Sausage and White Bean Cassoulet is a typical dish of the south of France where it varies slightly from city to city. Our Easy Cod Bouillabaisse with garlic bread is a simplified version of the quintessential Provençal stew, and our Shrimp Paella is an ode to Spain's most iconic dish. 
Illustration by @boccaccinimeadows