Holy Trinity: The Soul of the New Orleans Kitchen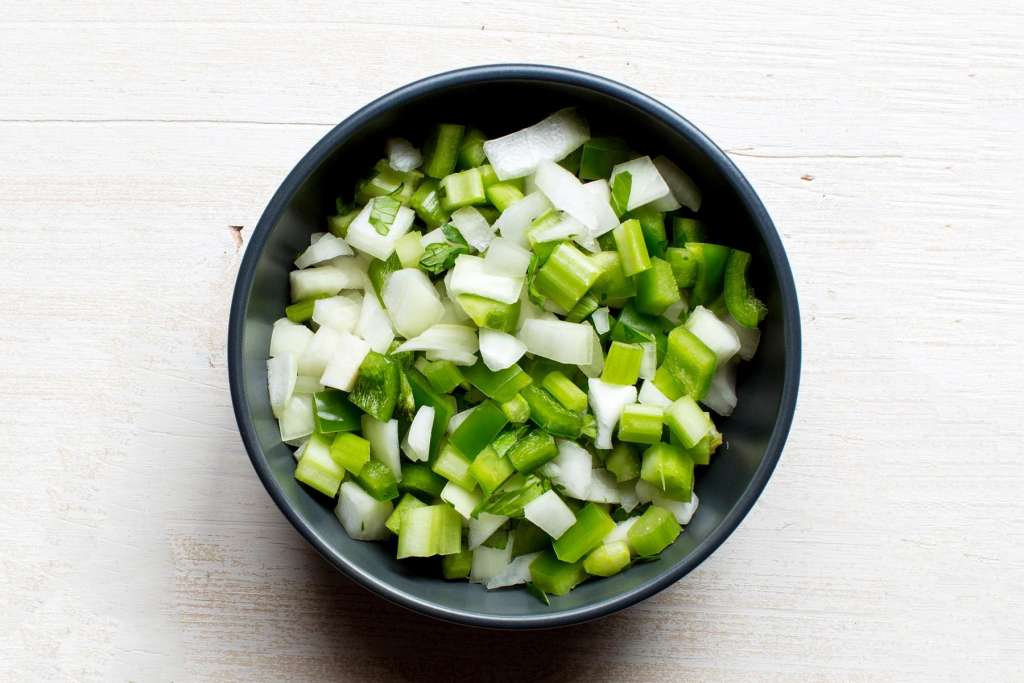 When making stocks, sauces, and stews, most cooks rely on the layering of ingredients to build flavor. In classic French cuisine, 2 parts onion to 1 part each celery and carrot form what's known as mirepoix. Typically sautéed in fat to create a foundation, mirepoix is the ingredient trifecta used as the base of a wide range of dishes—and a recipe every cook should know.
But if you've ever eaten a bowl of gumbo, étouffée, or shrimp Creole in New Orleans, where the French influence is strong, you'll find a reverence for a similar threesome known as the holy trinity. Cajun cooks riff on the French aromatics and swap the sweetness of carrot for bell pepper, creating the jazzy cornerstone of many savory dishes.
You'll find this well-known combination in a variety of dishes from home kitchens to restaurants across the entire city this time of year. Many New Orleans chefs have gardens on their restaurant grounds with peppers, onions, and celery growing—a testament to the importance of using fresh ingredients.
With all that flavor, you can let the good times roll—or, as they say in the Big Easy, "laissez les bons temps rouler"—and still eat lean and clean.