Sun Basket Cooks Vegan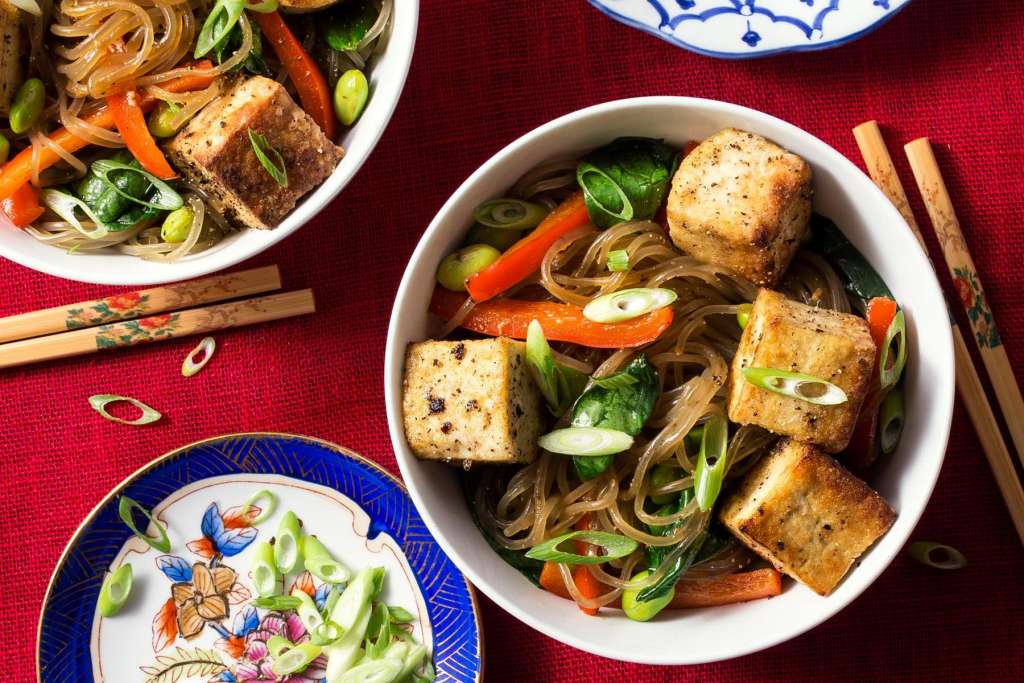 This week on Facebook LIVE, Sun Basket's R&D chef, Paul Conte teams up with vegan guest chef, Stephanie McGuire, of Sweet Farm, a non-profit animal sanctuary and vegetable farm in Half Moon Bay, California, to make a recipe from our new vegan meal plan: Salt-and-Pepper Tofu Stir Fry with Glass Noodles. 
Watch as the two cook a quick weeknight vegan meal, talk about the benefits of a plant-based diet, and listen to chef Stephanie share her experiences as a professional chef and mother of three mini vegans. 
Tune in on Tuesday, January 9th, at 11 am for the second installment of our new series, "Jan Teaches George," and watch Jan Newberry, Sun Basket's Editorial Director of Content, show Cofounder George Nachtrieb how to fight cold season with some homemade remedies.