Your Most Loved Paleo Meal Plan Recipes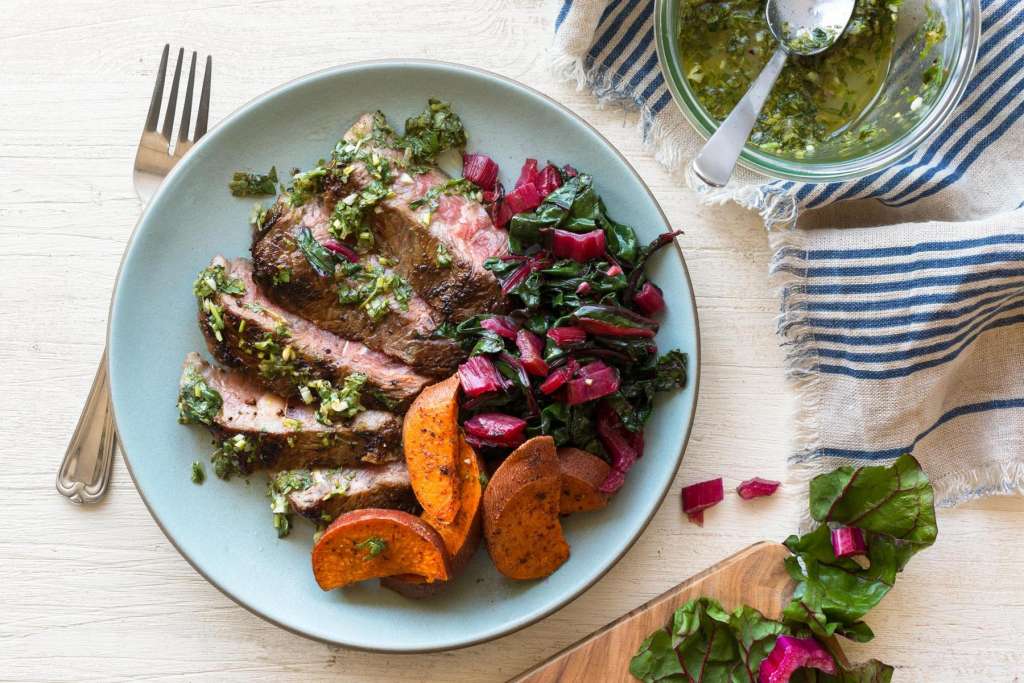 Free of grains, dairy, and refined sugar, these recipes make it easy to enjoy paleo meals without sacrificing any flavor or fun.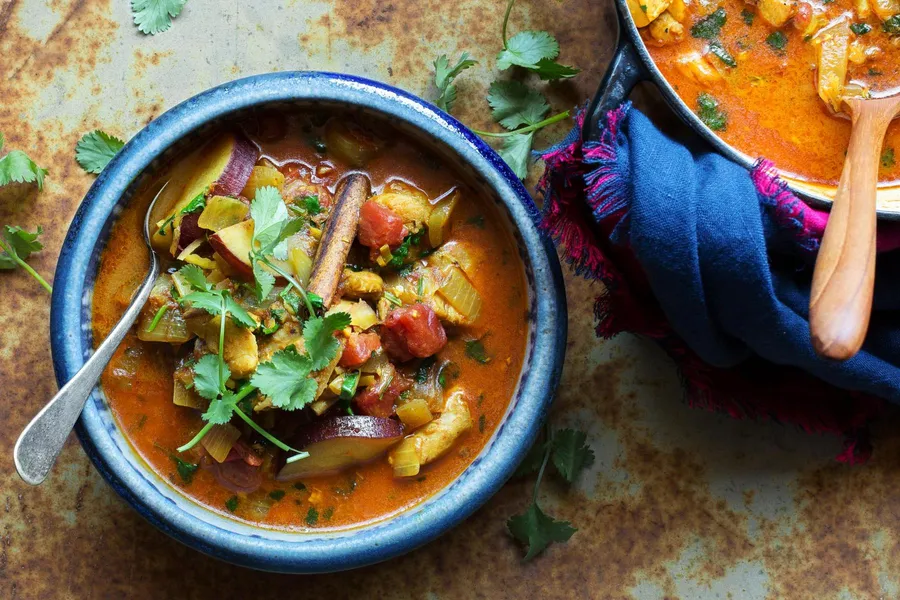 Miso, coconut milk, cloves, cinnamon, and our signature lemongrass paste create an aromatic cooking (and eating) experience you're going to want to try the next time it's up on the menu.
"My FAVE! This was so special to me because my father was from Burma." -Sundee A.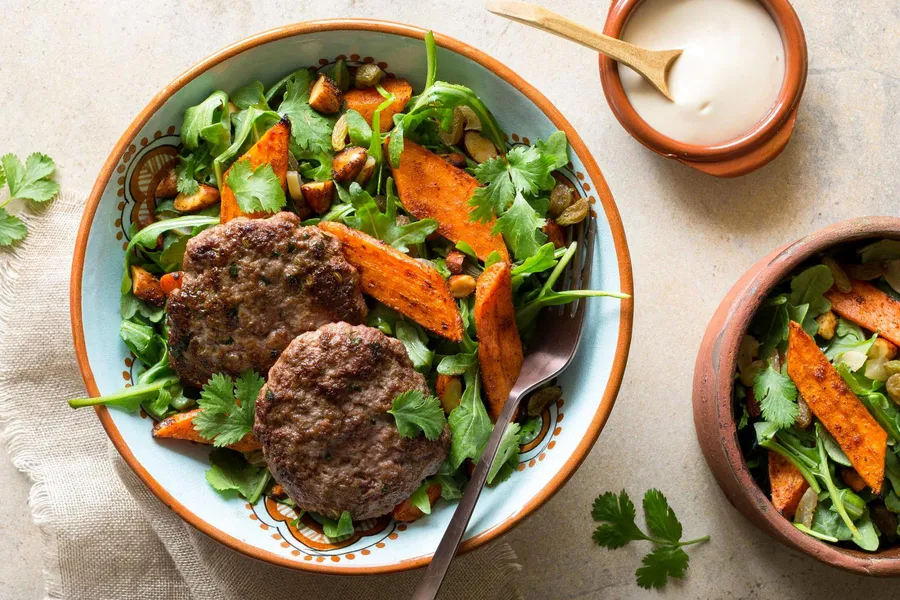 Morrocan Lamb Merguez with Warm Carrot Salad
Ready in as little as 20 minutes, these fragrant merguez spiced lamb patties are great for any meal preppers out there. They can be prepped and shaped ahead of time, so they're ready to throw in the pan for an even quicker next-day dinner.
"Such a beautiful delicate blend from spices that you'd think would overpower. Simple prep and fresh ingredients. Love this!" -Stacy S.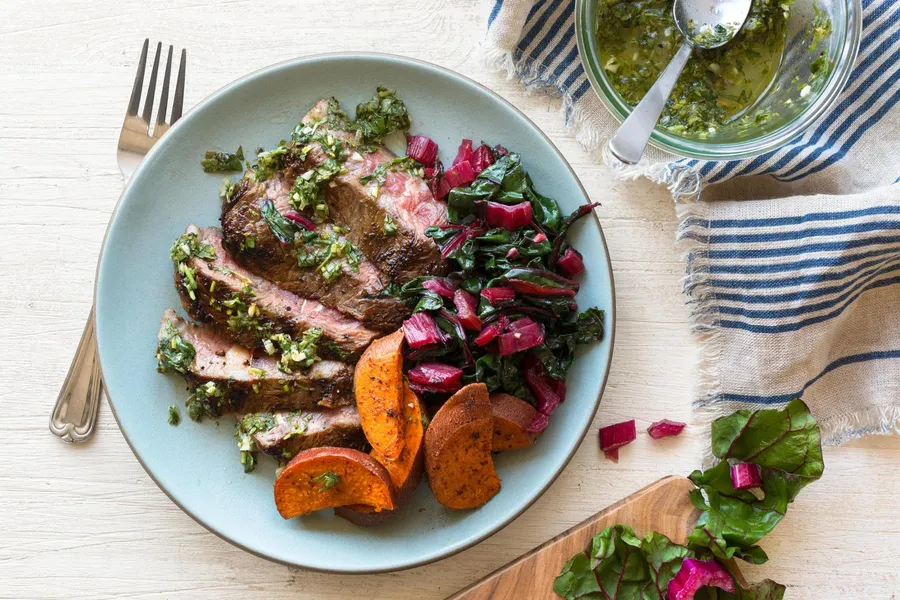 Steak with Chimichurri and Harissa-Roasted Sweet Potatoes 
High on the list for our paleo people, this is also our most popular Lean & Clean dish. Argentina's herby steak sauce, chimichurri, stars here. We use the traditional garlic, parsley, and oregano, and add our spin—a little bit of cilantro—for a fresh take on traditional flavor.
"Amazing! Even my husband and 3 year old cleaned their plates, and they are very picky." -Amberly H.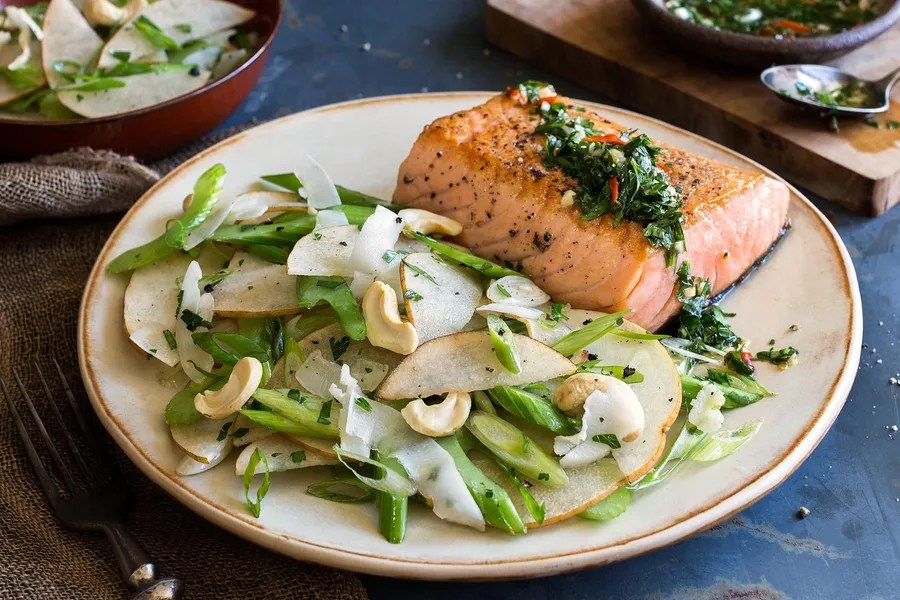 Salmon with Cilantro-Lime Sauce and Pear-Cashew Salad 
Made in just one pan in about 20 minutes, this recipe is easy and loaded with healthy ingredients and delicious flavor. Our tropical riff on a Waldorf salad complements omega-3 rich salmon in this light-yet-substantial meal.
"This was a huge winner with the chile lime sauce and the unique salad!" -Jennifer J.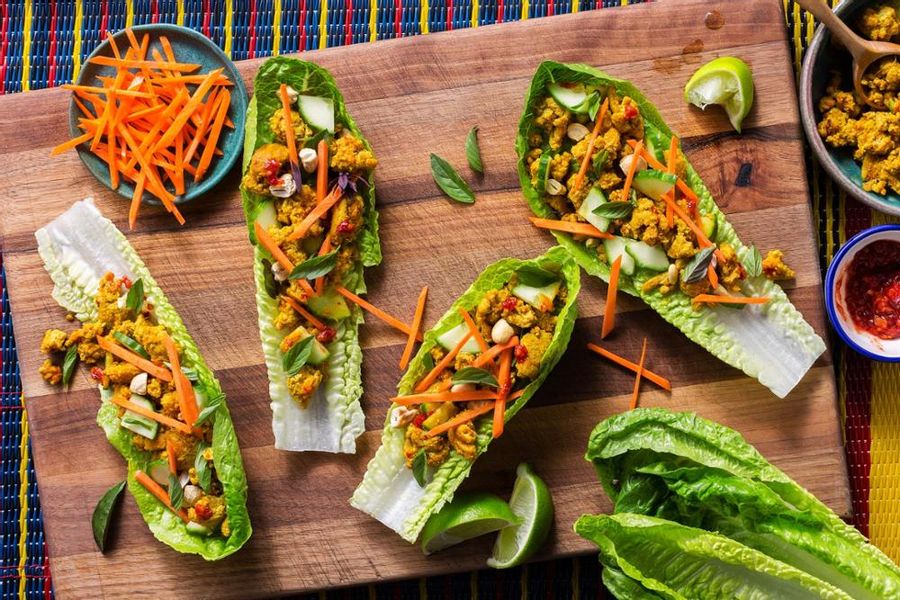 Sun Basket's number one favorite paleo recipe, these lettuce cups have all the flavors and textures you love in a crisp, low-carb package. Toss your takeout menus, this quick and easy meal is everything you crave. 
"Great flavors and textures. Satisfying without making us feel heavy." -Jill A.