How to Sear Salmon for the Crispest Skin Ever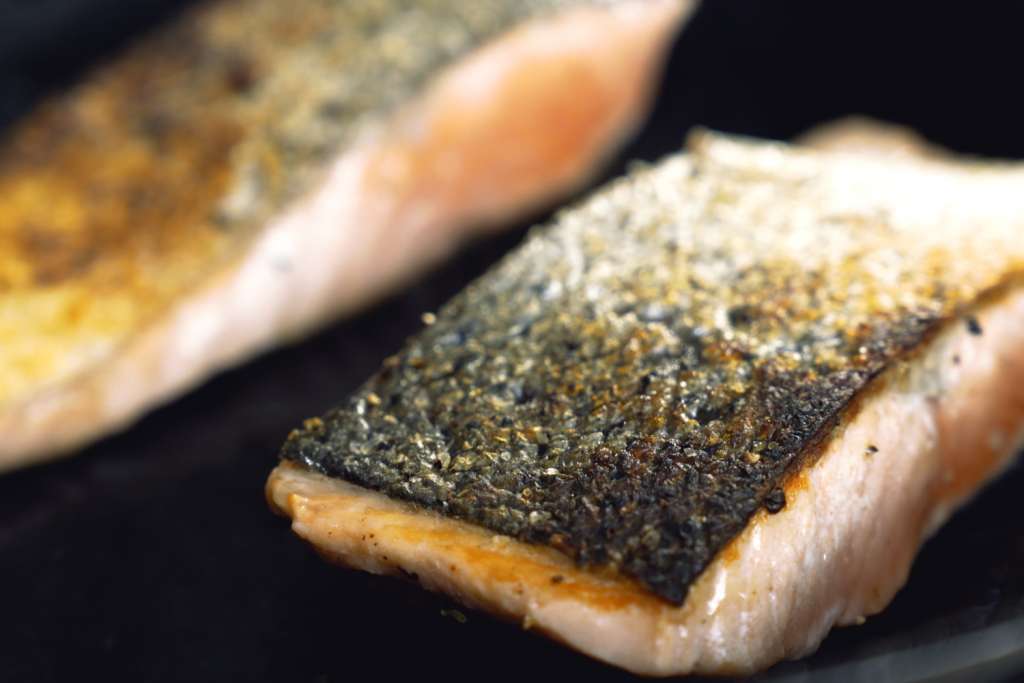 Watch Sun Basket's Test Kitchen demo the best technique for searing skin-on salmon.
Warm oil in a pan over high heat.
While the oil heats, pat the salmon fillet dry with a paper towel.
Season both sides of the salmon with salt and pepper.
When the pan is hot, add the fillet, skin side down, and press with a fish spatula for 1 minute to make sure the skin comes into even contact with the hot surface. 
Cook for 4 to 5 minutes. 
Flip and cook 2 to 4 minutes more, until the salmon is opaque and flaky. 
Salmon skin is not only delicious, but it's also loaded to the gills with good-for-you fatty acids.