Our Top-Rated Burgers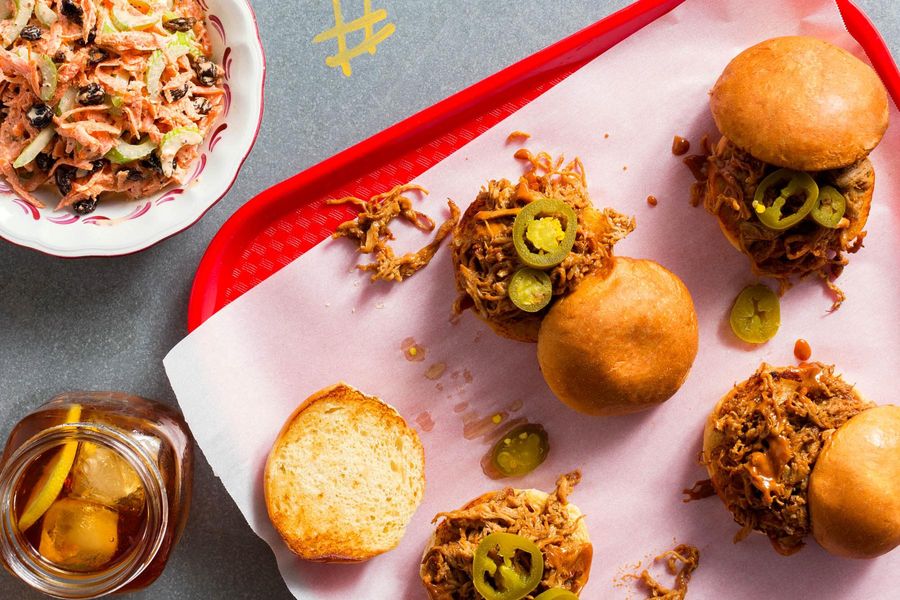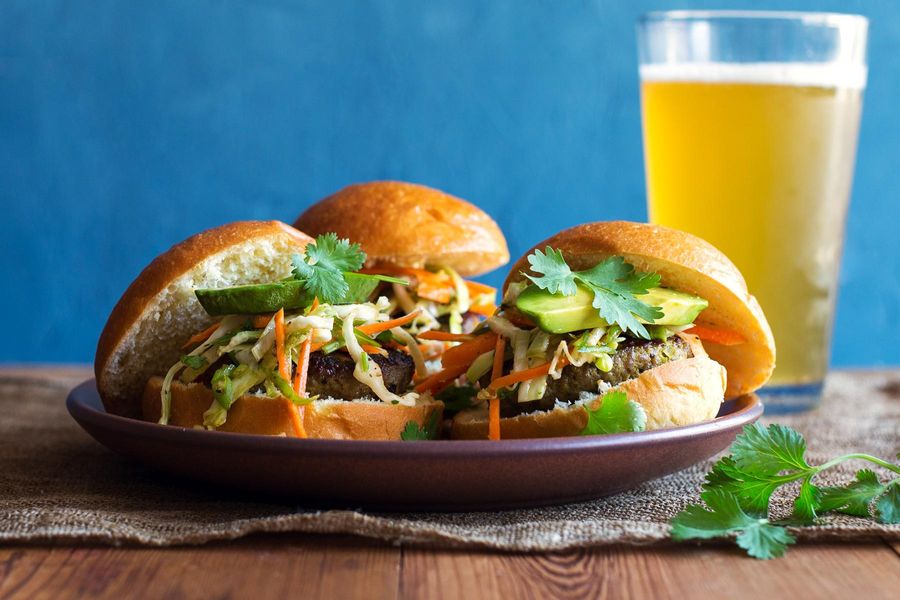 Saigon Beef Sliders with Carrot-Cabbage Slaw
Vietnamese bahn mi meets good old American barbecue in this east/west mashup. These sliders—an inventive twist on an American classic—are great for entertaining or feeding a few for dinner.   
"This was my all-time favorite Sun Basket recipe so far—the lemongrass and every other flavor was so delicious!" -Marianne W.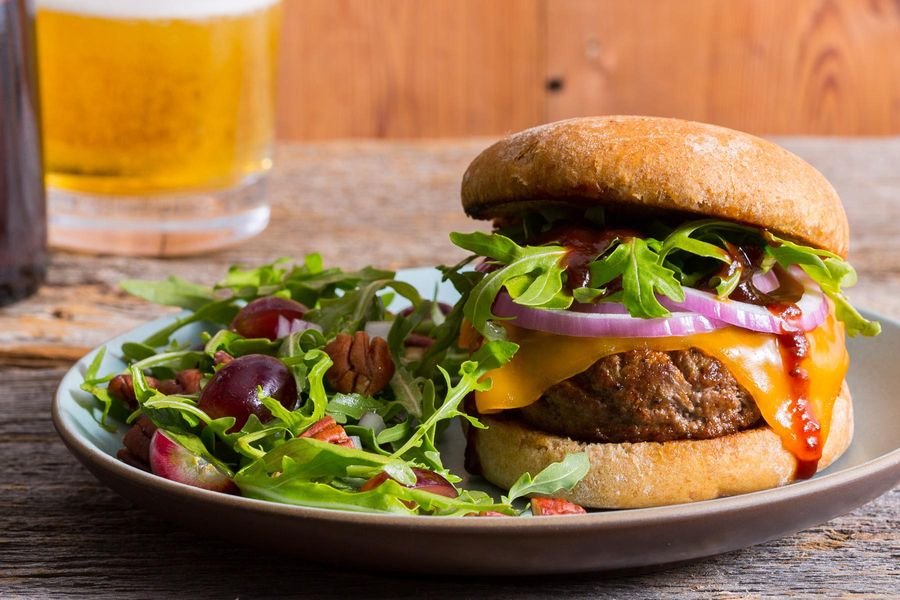 Memphis BBQ Cheeseburgers with Grape, Pecan, and Arugula Salad
A little taste of the South, these burgers are seasoned with our custom BBQ blend plus our Memphis spice rub and topped with gooey melted cheese. (Okay, so it's actually a big taste.)
"I never put rub and bbq sauce on my burgers, but I knew yours would be awesome. Great combo and loved the homemade sauce with such high quality and great tasting ingredients." -Kristen B.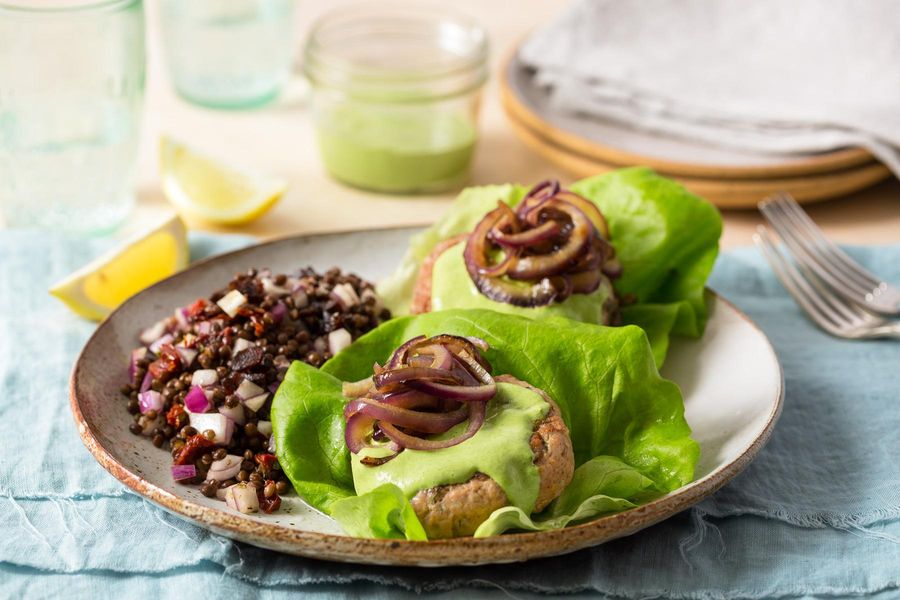 Lettuce-Wrapped Turkey Burgers with Green Goddess Dressing and Lentil Salad
We ditched the bun and wrapped these lean, mean turkey burgers in butter lettuce instead. Topped with caramelized onions and our not-so-secret sauce (a.k.a. green goddess dressing), we promise you won't miss the bread.  
"Absolutely delicious! Loved it! The flavor combination was so unique… lemon zest and fresh dill in my burger was a game changer." -Stephanie C.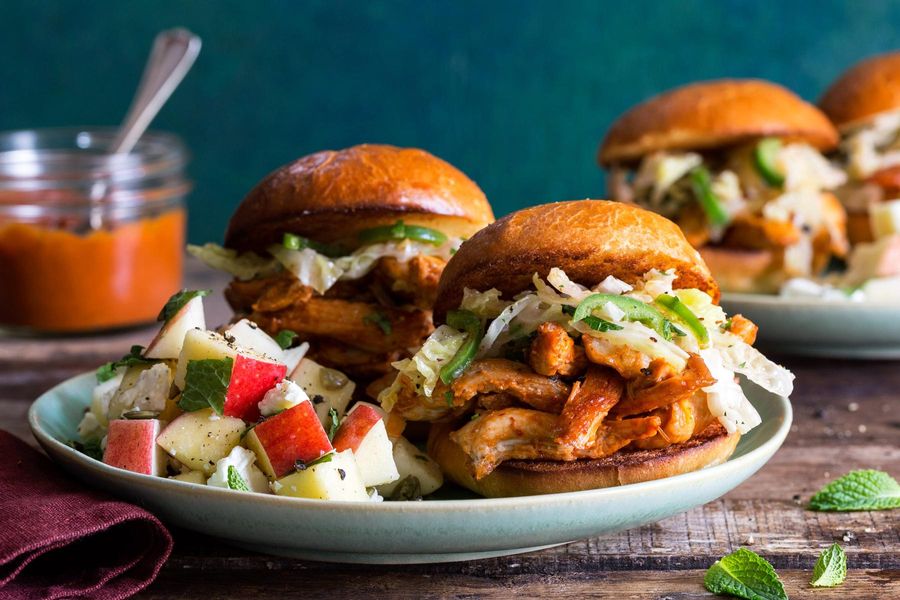 Barbacoa Chicken Sliders with Cabbage Slaw and Apple-Feta Salad
Our barbacoa chicken sliders bring on the heat and then cool you right back down with our crunchy, creamy apple-feta salad.
"Once again: home run, out of the park. Delicious flavors and textures.  Tons of veggies and fruit. Once again: my husband finished before me, so I know this will be on our repeat list." -Michael W.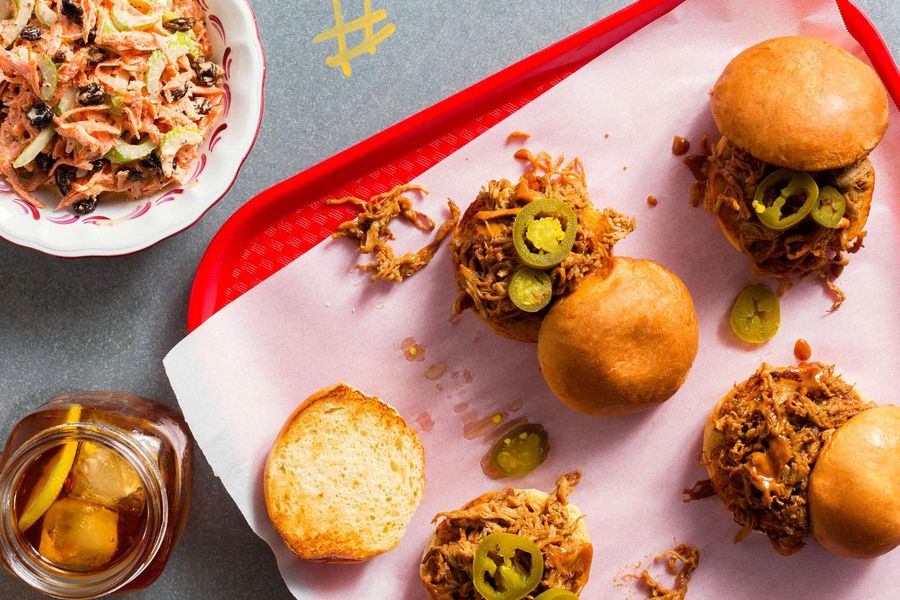 South Carolina Mustard BBQ Pork Sliders with Carrot-Raisin Slaw
Coming in at #1 in our best of burgers list, these easy dijon BBQ-sauced pork sliders let you get Southern-inspired barbecue on the table in just 20 minutes. 
"The flavor was amazing!!!! It was so QUICK and EASY to make! Perfect meal to feel like I'm eating out at home after a long day at work!!" -Jennifer F.